Don't talk about Annual Passes, talk about Disneyland Passes. Disneyland Paris has just unveiled its new range and there's nothing to celebrate. In fact, it's a disaster for the park's loyal customers. We tell you all about it.
This revamp of the range is based around a simplified programme, refocused around access to the park and accompanied by a new visual identity. Two surveys have been carried out over the last 18 months: 5000 people questioned on the internet and face-to-face interviews.
According to Disneyland Paris, the 2 main expectations: availability of access and obtaining a digital pass.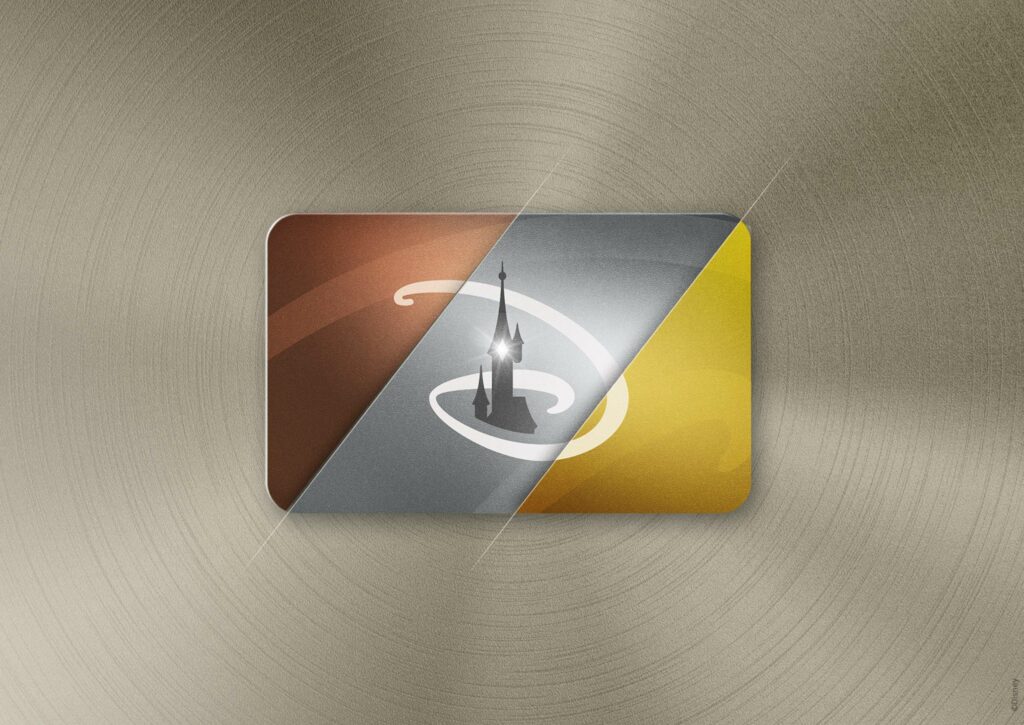 Disneyland Passes, we will remember :
3 passes in the new range: bronze, silver and gold.
A significant increase in fares: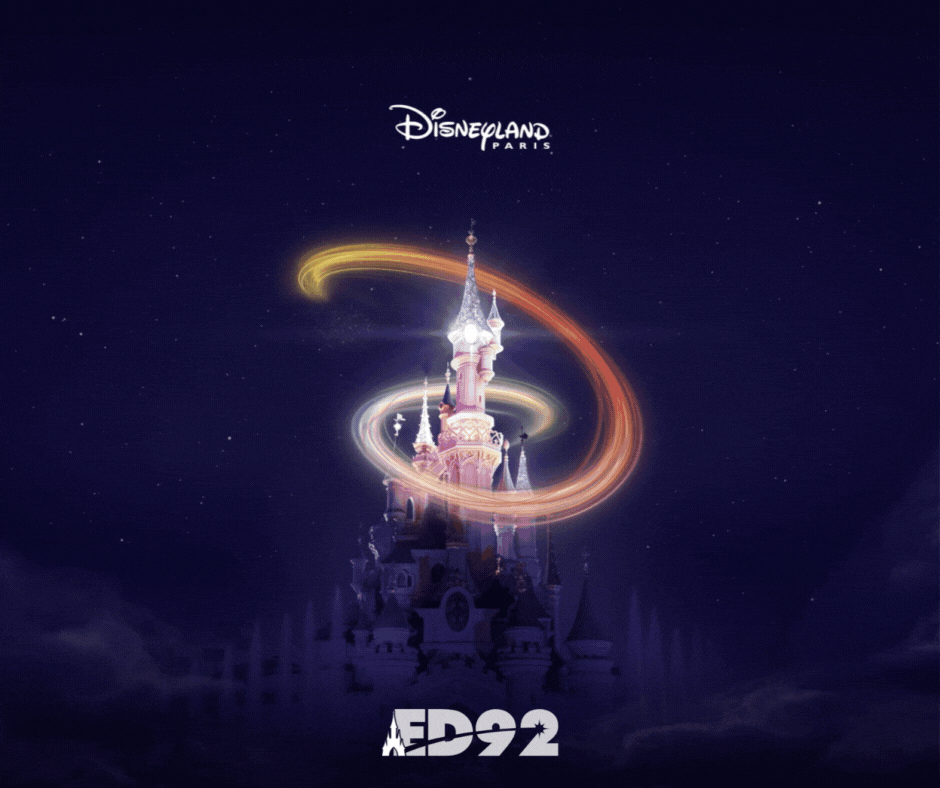 Total number of passes and therefore members is limited. There are quotas for each type of pass. So you may not get the pass you want, but you can always upgrade while it's still valid. It is therefore possible to end up with a cheaper or more expensive pass. Passes can be upgraded to ticketing.
The reservation system has been maintained, but limited to 3 reservations to really guarantee unlimited access. Previously, there was a reservation quota for Annual Passes each day, limiting the possibility for Pass holders to reserve a slot; this system is no longer in place. If you can't book a slot, it means that the parks are full.
Several unfulfilled bookings could result in the pass being blocked, even though Disneyland Paris will initially only send a reminder by email. This option will be added to the general terms and conditions of sale.
No more closed dates while tickets are on sale.
Tickets can be purchased and renewed entirely online. The pass will exist in digital form. If you use the application or the website, the Pass will not be active until the following day.
Return of Friends tickets on certain dates in digital format.
Offers will be available throughout the year.
The logo is the Disney d that wraps around the castle, no more Tinkerbell.
The photopass has been increased by €15 to €90 (except for gold holders, where it is included in the pass).
Among the benefits removed:
More privileged access to park entrances
No more parade and night show zones
VIP areas abolished from 1 August
Privileged park access closed on 19 July
Infinity car park will no longer exist on 19 July
Renewal 1 month before 1 month after
No more 15% discount on renewals
Full days to be counted on the fingers of one hand
No more 20% discount on entrance tickets.
No more privilege tickets.
Please note that there will be no sales of new PA members until further notice, only renewals.
Your Annual Pass infinity, magic plus, magic flex or discovery will remain valid until the date entered, but some of the associated benefits will disappear.
As with the previous range, you can upgrade to the new range at the ticket offices at the entrance to Walt Disney Studios.
Disneyland Pass, the advantages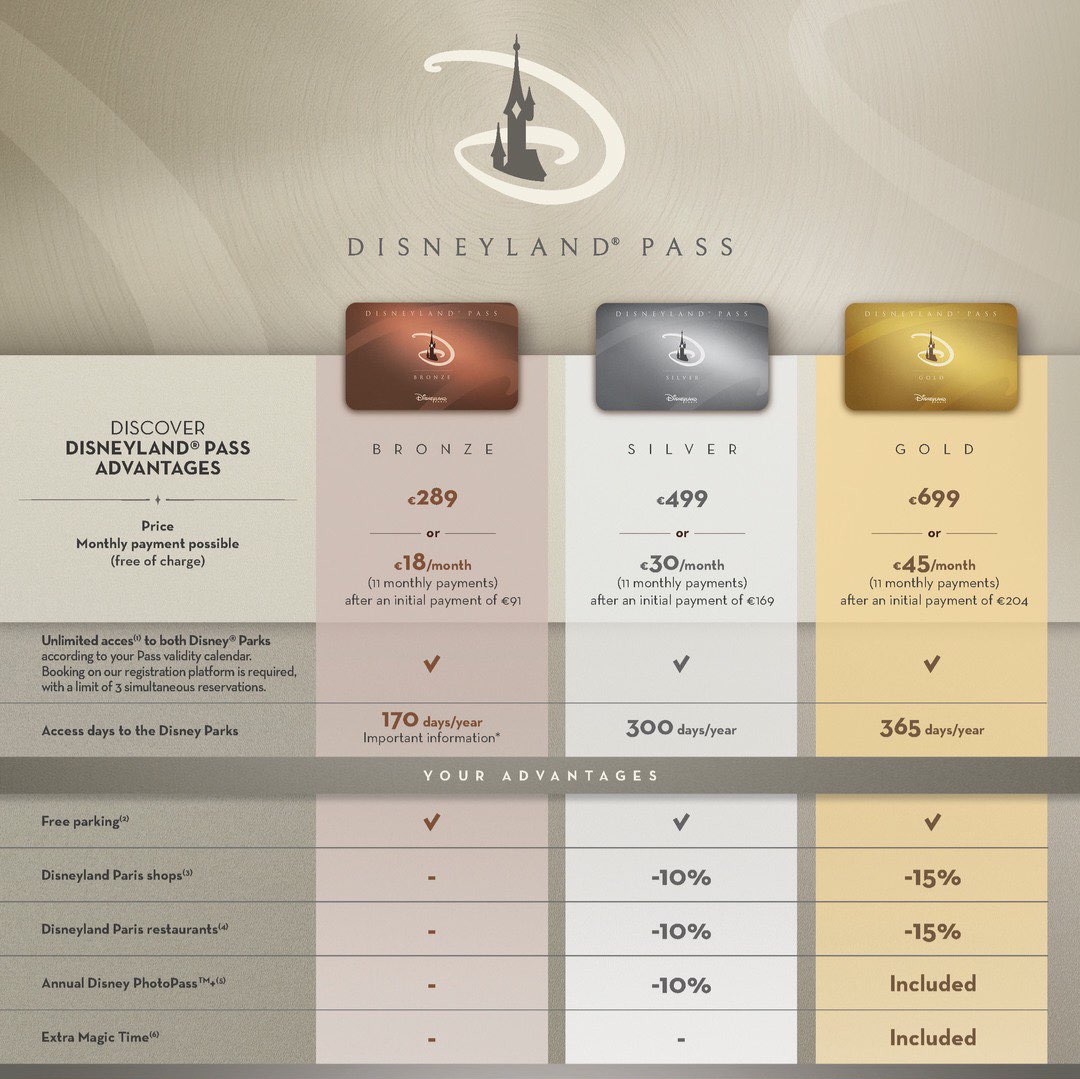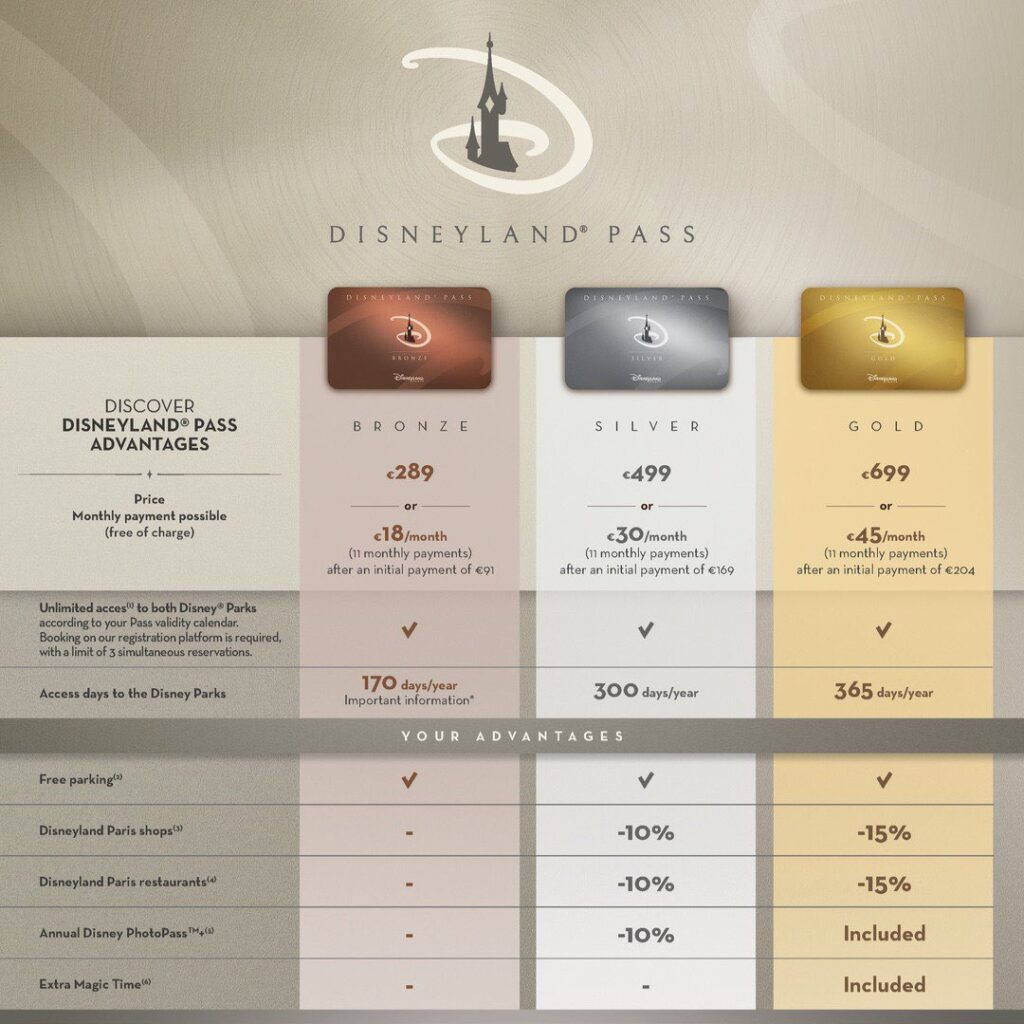 The other benefits mentioned above and not included in this table will only be available on certain dates.
Disneyland Pass, general terms and conditions