DISNEY JUNIOR DREAM FACTORY: MEETING WITH CHARLES SAULAIS, SPECIAL EFFECTS ENTERTAINMENT DESIGNER
Disney Junior Dream Factory, created exclusively for Disneyland Paris, is a show full of rhythm and fantasy where the special effects bring a unique touch of magic. Charles tells us more about this brand-new production and about his unique job.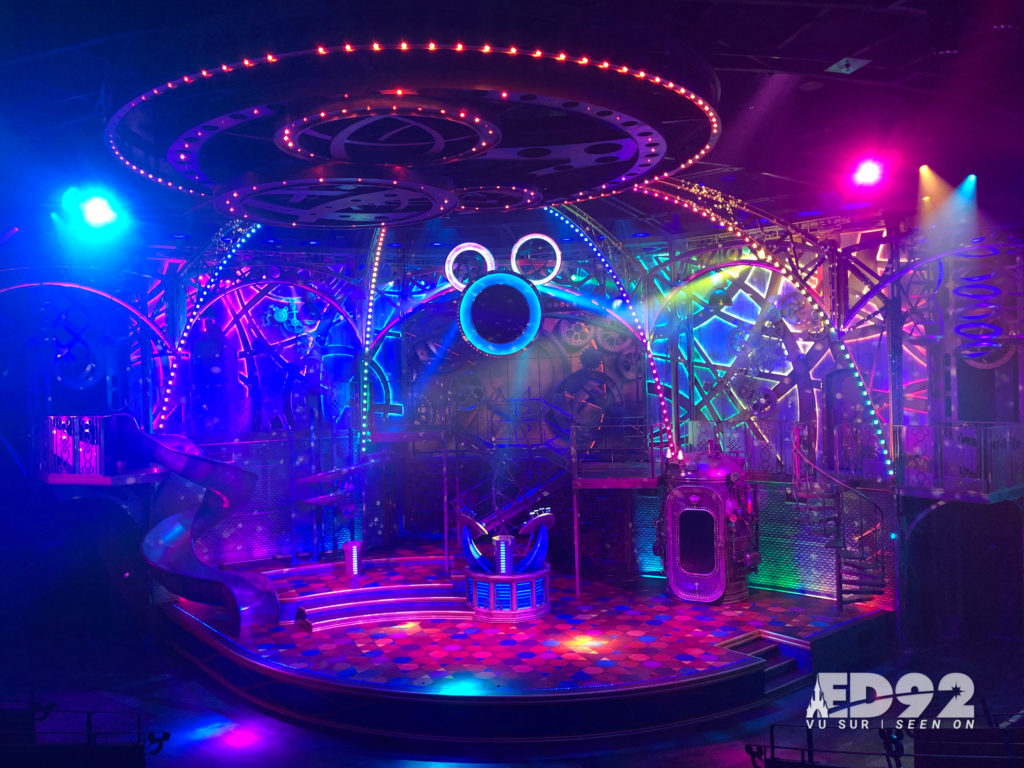 Before we talk about Disney Junior Dream Factory, can you tell us about your career at Disneyland Paris?
I've always been passionate about the world of entertainment in general and special effects in particular. That's what led me to join Disneyland Paris 19 years ago when Walt Disney Studios Park opened. I started as a Special Effects Technician on the Motors… Action! Stunt Show Spectacular. Gradually, I was given more and more complex tasks, and that's how I became Special Effects Stage Manager, Assistant Special Effects Project Manager, and finally Special Effects Entertainment Designer in 2015. I have been working in the Support Technical Device Show division since 2017, always as a Special Effects Entertainment Designer. I have worked on many productions such as The Lion King: Rhythms of the Pride Lands, Frozen, Disney Stars on Parade, Season of the Force and other seasons like Christmas and Halloween.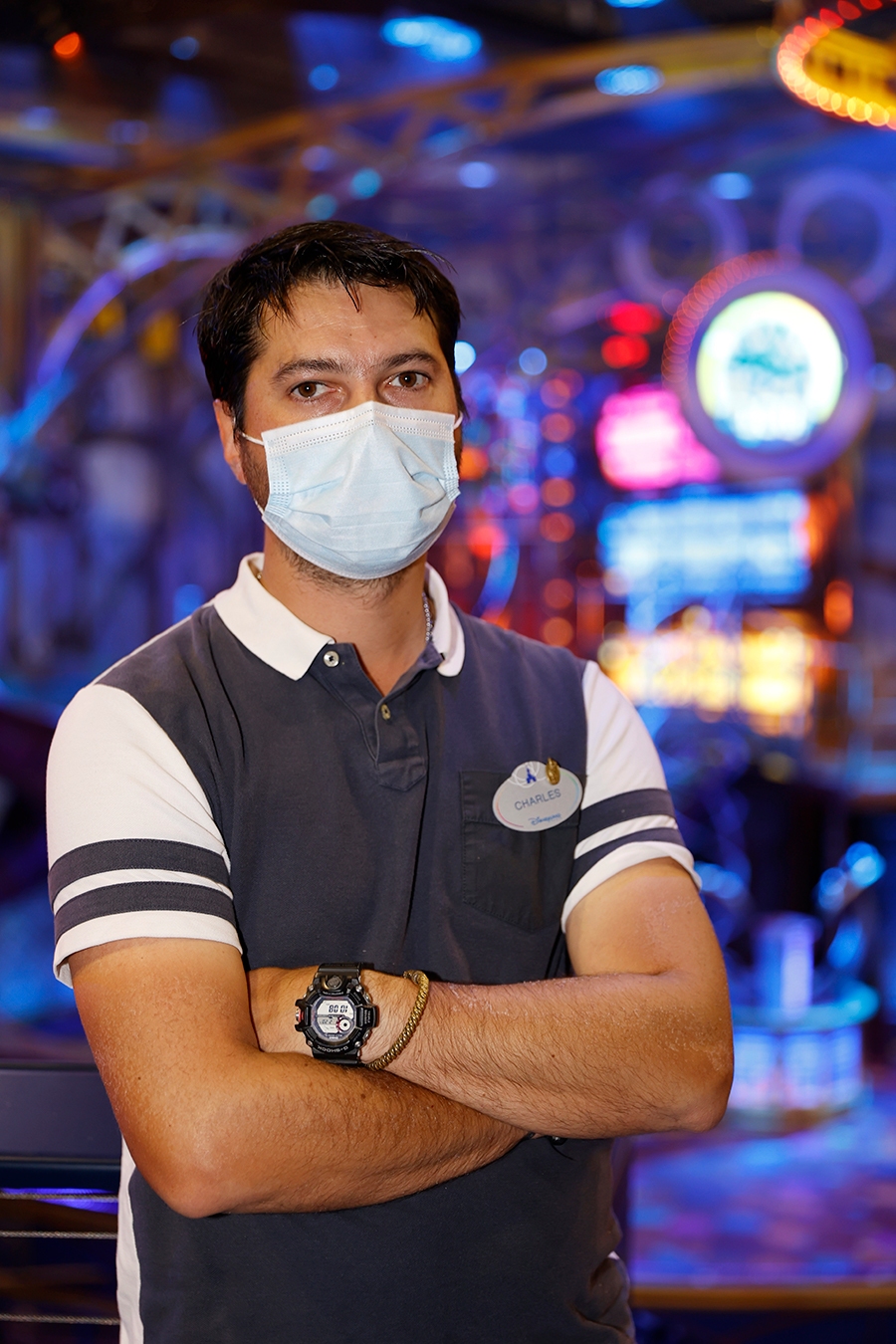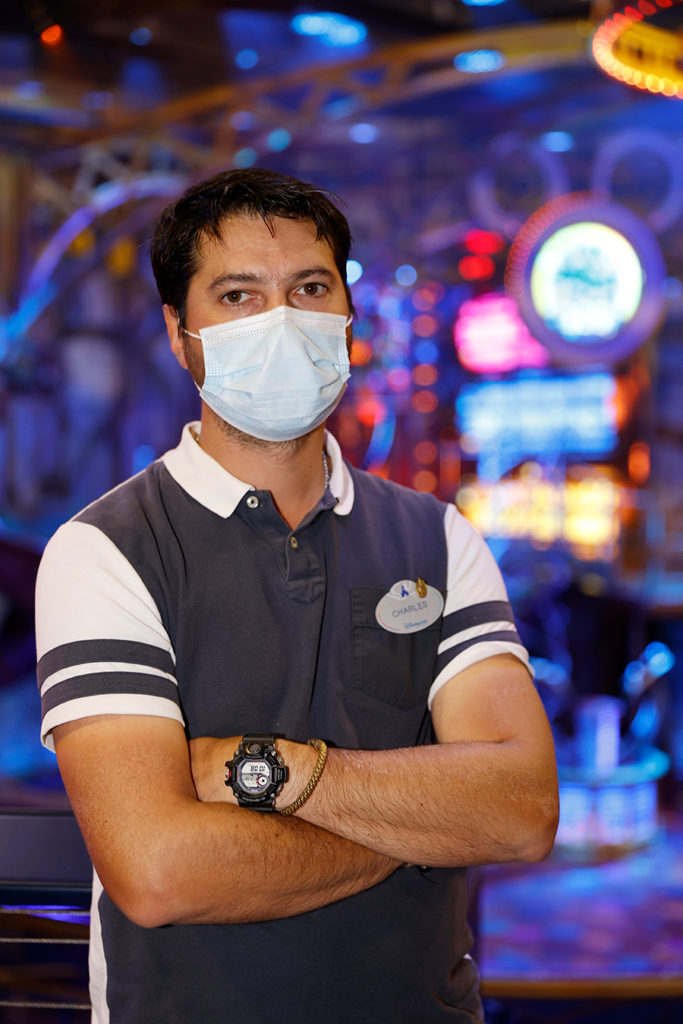 Can you tell us about your job?
When I was a Technician, I was taking care of the projects that were given to me. Now, as a Designer, I have moved to the creative side. I have a special relationship with the productions and with the Directors. My role is to bring the Director's vision to life and bring wonder to our Guests. We reveal emotions.
How did you approach this new stage and new show?
Studio D has been completely redone and now uses the latest technology. It was designed to be multi-functional which allows us to do a lot of new things. It's an exciting new playground for us.
For Disney Junior Dream Factory, I had a long discussion with Paul Chychota, the Director. The main idea was to use the audience's senses such as sight and smell as much as possible, to offer the most immersive experience. For example, with Paul, we wanted the audience to be immersed even before the show started. So, we looked for solutions on how we could make an ambiance fragrance for the theater, and we settled on a very unique "cotton candy" scent. We smelled dozens of them before making our choice. This one has notes of sugar and almond that fit perfectly with the spirit of the place. As soon as the public gets a small whiff of it, straight away, they're drawn into our story.
How did you go about choosing the effects for the show?
We worked hard to find special effects that were truly immersive. For instance, the smoke bubbles that we see during Vampirina's appearance are really incredible. When they explode, you have these magnificent spiral shaped forms that correspond perfectly to the character's universe. The bubbles will surprise you throughout the show. You'll even see Mickey's head lit via the transparent bubbles. It's really magical!
Each effect is directly linked to the story, put in the show for a reason. As a designer, I worked from the script and the discussions we had with Paul. He conveyed his ideas to me and then I tried to give them shape by proposing different effects. Once he chose the effects he wanted, we began the testing phase.
How do you manage that?
For pyrotechnic effects, we use software to preview the final rendering, but for other effects, nothing beats full-scale tests. For example, for the bubbles, one of the show's magic moments, I really looked for something that you don't usually see. It is indeed the first time that this effect is being used in a theater at Disneyland Paris. Once I found what I wanted, I made the installation and executed the effect for Paul – he was speechless. The research process can be quite long, but with testing, you know right away if it's the right choice.
Did the show's Characters inspire you to make certain effects?
When Paul presented me with the script for the show, he told me that Fancy Nancy Clancy would be there. I thought that was very original because you don't often see her at Disney Parks. So, we had to find an idea to mark her arrival. He wanted a slightly chic effect, with color like in the series. I suggested we release confetti in the form of butterflies of all colors. In one of the first episodes of the show, Fancy Nancy says she's a butterfly expert, and I thought that when she came on stage to sing and dance, she would be thrilled to be among her winged friends.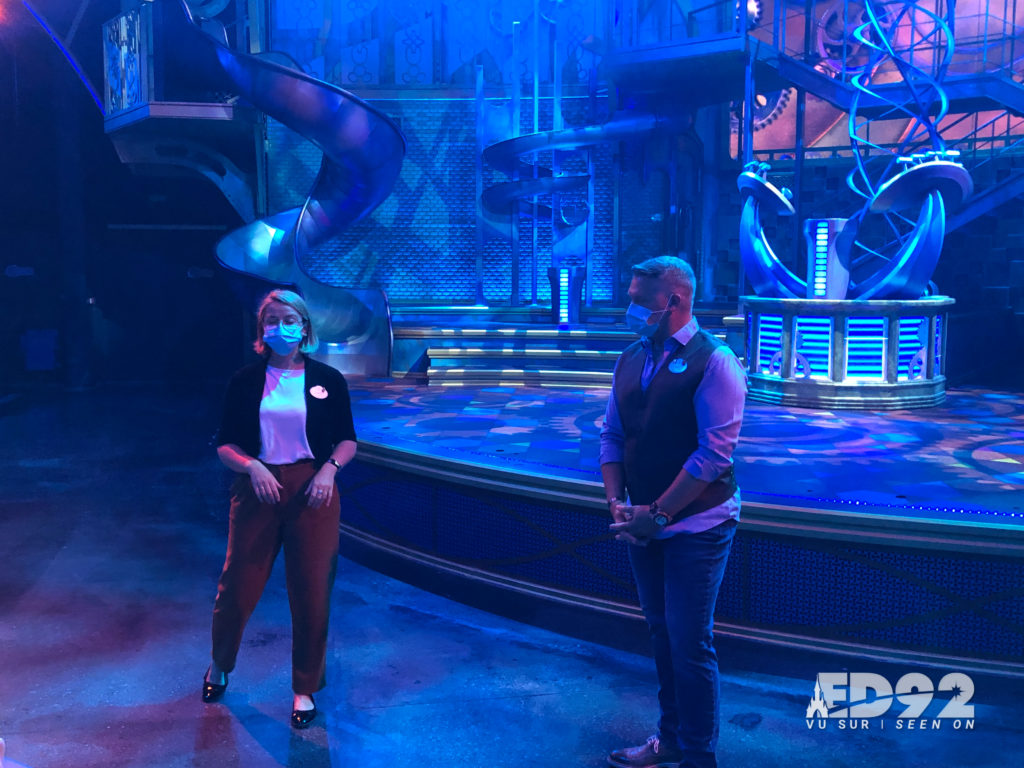 Smoke has a special role in this show.
We use smoke effects in different ways. On the one hand, interacting with the sets, especially with the machine where the Characters pop out. Our idea was to make it alive, to make it a real character. There is a lot going on around it and the smoke allows us to animate it, to give it life.
We also worked a lot on the light marking, the way the smoke prolongs the light and gives it a particular density. It was a real team effort. The lighting designer worked with Paul to develop the lighting identity for the show, and the ambient smoke enhances all these lighting effects. When you walk into a factory, there's movement, animation on all sides. The smoke makes all these things palpable, even more real.
A true team effort!
Yes, the team has many experts in each field – audio, machinery, lighting, special effects. We work with a technical director who supervises the entire project, from the structures to the decoration, as well as with all the technicians who set up the various machines on stage.
How do you manage to stay on top of things, to constantly deliver new ideas for the shows at Disneyland Paris?
First of all, it's a lot of research. I watch a lot of shows. I also keep a close eye on new technologies by going to trade shows and talking to companies and specialists. It's a small world and everyone knows each other. That being said, a good special effects technician is above all a good handyman. For example, it's not unusual to take an existing machine and totally change it from its original use to create an original effect such as a fan that could be used not to make wind, but to suck in air.
What does the Disney Junior Dream Factory represent for your career?
Pour moi, cette salle et ce spectacle représentent un véritable renouveau. C'est l'une des premières étapes de l'expansion à venir du Parc Walt Disney Studios. Je ressens donc une énorme fierté d'en faire partie. C'est un privilège de pouvoir faire le métier que je fais à Disneyland Paris et tout particulièrement dans ce genre de salle. C'est un métier de rêve, dans un environnement absolument fabuleux, avec des gens exceptionnels. Disneyland Paris, c'est ma Fabrique des Rêves à moi !