Edgar is the well known butler in the feature film The Aristocats, released in 1970. A look at the character!
BIO EXPRESS
Name: Edgar
Status: butler to Madame Adélaïde de Bonnefamille
Place of residence: Paris
Objective: to get Duchess and her kittens away from me in order to get the inheritance for them
Particularity: he is nicknamed "Old rat face" by the kittens Marie, Toulouse and Berlioz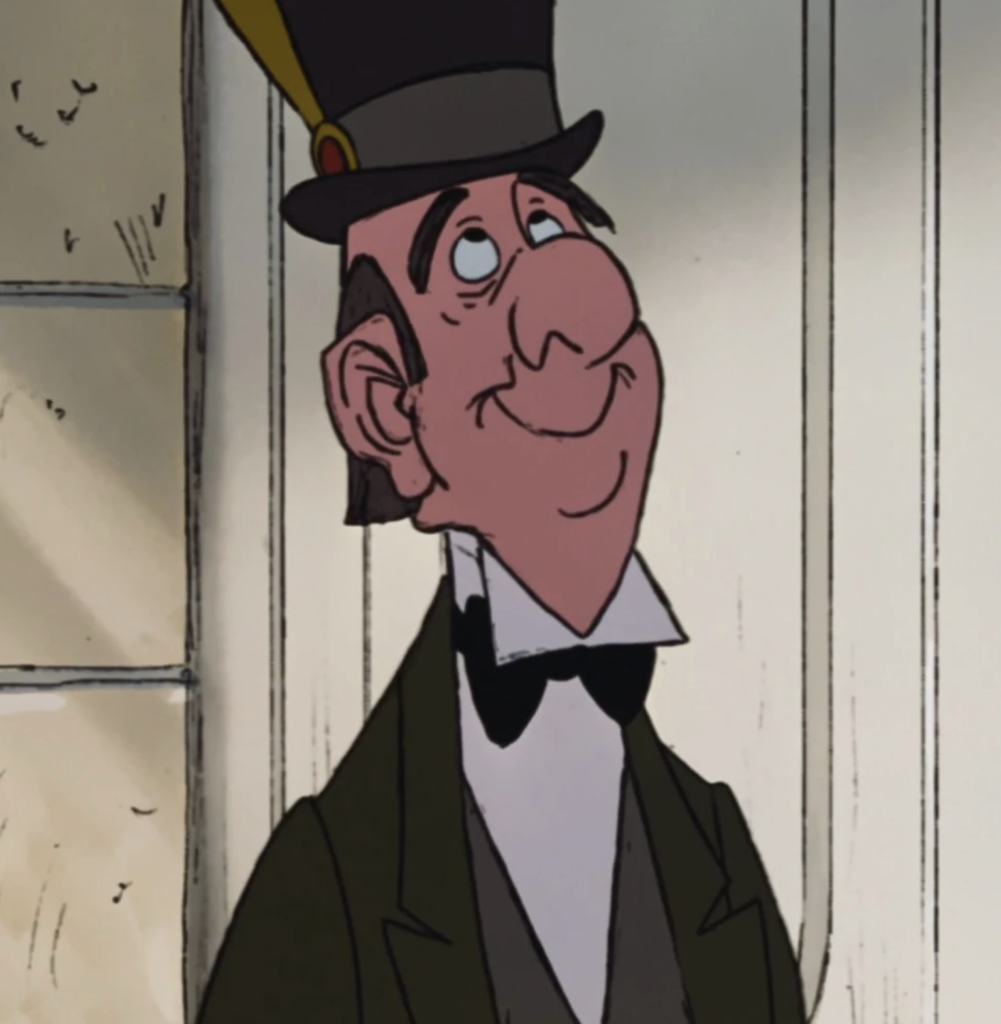 Edgar's appearance
Edgar Balthazar is slim, but rather paunchy. He has a fair complexion, a bald head and bushy eyebrows.
His outfit is elegant, consisting of charcoal grey trousers with braces, a white shirt with a black bow tie and a jacket in tails. When on duty, he wears a feathered hat on his head, with which the mischievous Toulouse is amused. On the other hand, when he goes out to keep the cats away from the house, he wears a black bowler hat which La Fayette, one of the country dogs, will steal from him. He also carries a black umbrella, which comes in handy when he is chased by the dogs.
He travels on a motorbike with a very noisy engine.
Personality
At the beginning of the film, Edgar is presented as a loyal, polite and very sophisticated servant. However, beneath his gentlemanly exterior lies a selfish and greedy individual. When he learns that all of his mistress's fortune will go to her cats first, he decides to get rid of them in order to get the inheritance instead.
However, instead of poisoning them, he prefers to put them to sleep in order to lose them in the countryside. This makes him a more measured Disney villain than Cruella, for example.
He is a character with obvious comic potential, especially during his encounter with Napoleon and Lafayette, the two watchdogs who relentlessly pursue him.
Finally, he is not a very intelligent character. He is convinced that cats really do have nine lives and does not realise that the fortune could not be used by the cats themselves.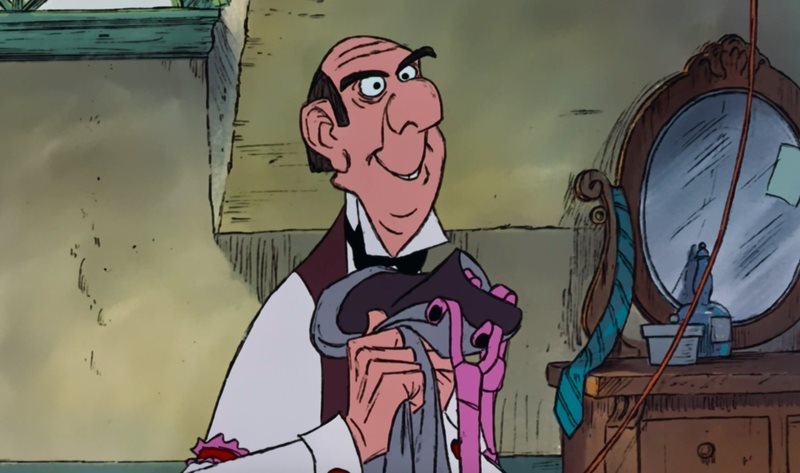 Edgar's appearances at Disneyland Paris
Edgar is a very rare character in the park. He appeared on the Parisian park for the very first time in 2018, during the Disney Loves Jazz evening.
He was also present at the 2022 Disney Pride.