Do you want to experience Disney in a different way and have a trip planned for this summer? We've got you covered! Attractions, activities, restaurants and shows: we've got it all in our Guided Tours! Follow the guide and enjoy a real day's holiday at Disneyland, while staying cool and in the shade!
10am : Off to the Crush Coaster!
The sun is not very high in the sky and temperatures are still cool. So it's time to allow yourself a slightly longer queue, especially as most of it is sheltered from the sun. The attraction isn't on the water, but its theme and fictitious dive under the ocean will refresh you. Aboard Crush's shell, it's an adventure not to be missed this summer!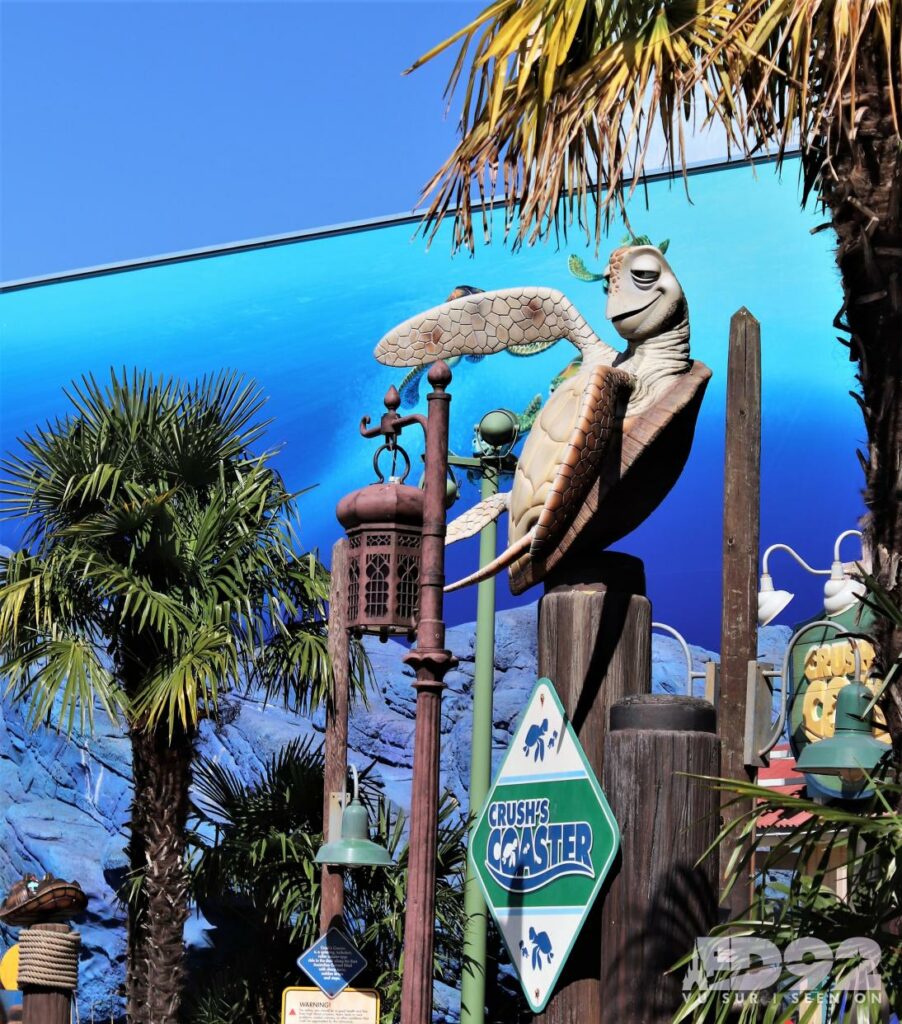 11.15am : Frozen : A Musical Invitation
After this little trip under the sea, you're still looking for some fresh air? Then why not pay a visit to our dear Elsa? Head to the kingdom of Arendelle for a musical moment with Kristoff, Sven and Anna. Anna will teach you the magic moves for creating ice. Then head over to the Snow Queen's Palace to sing at the top of your lungs with Elsa. Don't be afraid to give it your all – it's not raining here, it's snowing!
11.30am : Air-conditioned shopping session
After giving it your all in song, head to Studio 1 for a cool shopping session! Enter in Les Légendes d'Hollywood and let yourself be seduced by the clothes, toys and cuddly toys! If you're a fan of jewellery, especially Pandora, you'll find the Hollywood Jewel Box a little further along, where you're bound to find something to suit your taste!
12pm : Go to Agrabah Café
If you're looking for a good, cool restaurant with that holiday feel, there's only one place to go: Agrabah Café. However, remember to book well in advance of your stay, as places are expensive!
Leave Walt Disney Studios to go to Disneyland Park. Head towards the castle. When you reach the central hub, turn left and enter Adventureland. A few metres further on is the entrance to the Agrabah Café restaurant. Under the canopies, this break feels like being in the heart of Marrakech, enjoying an excellent tajine and mint tea.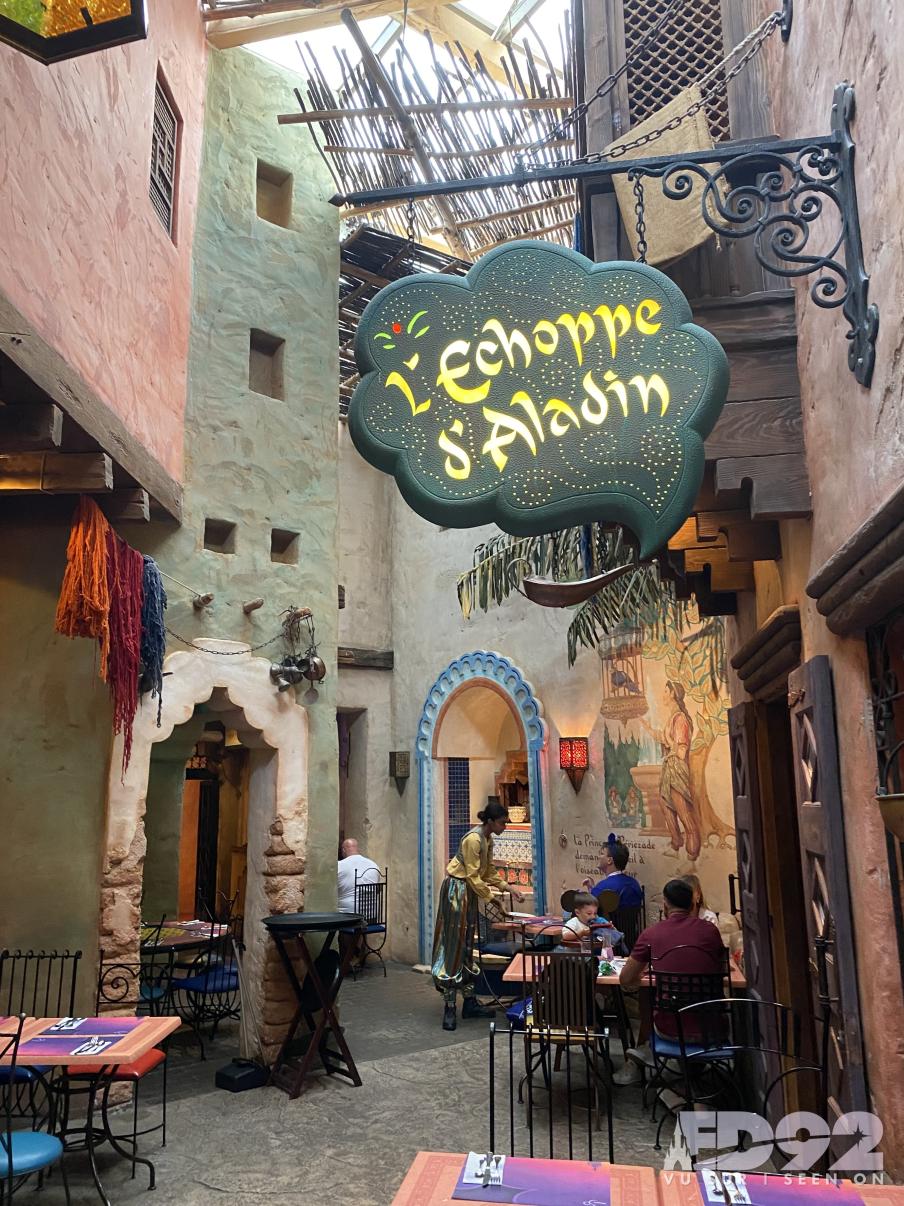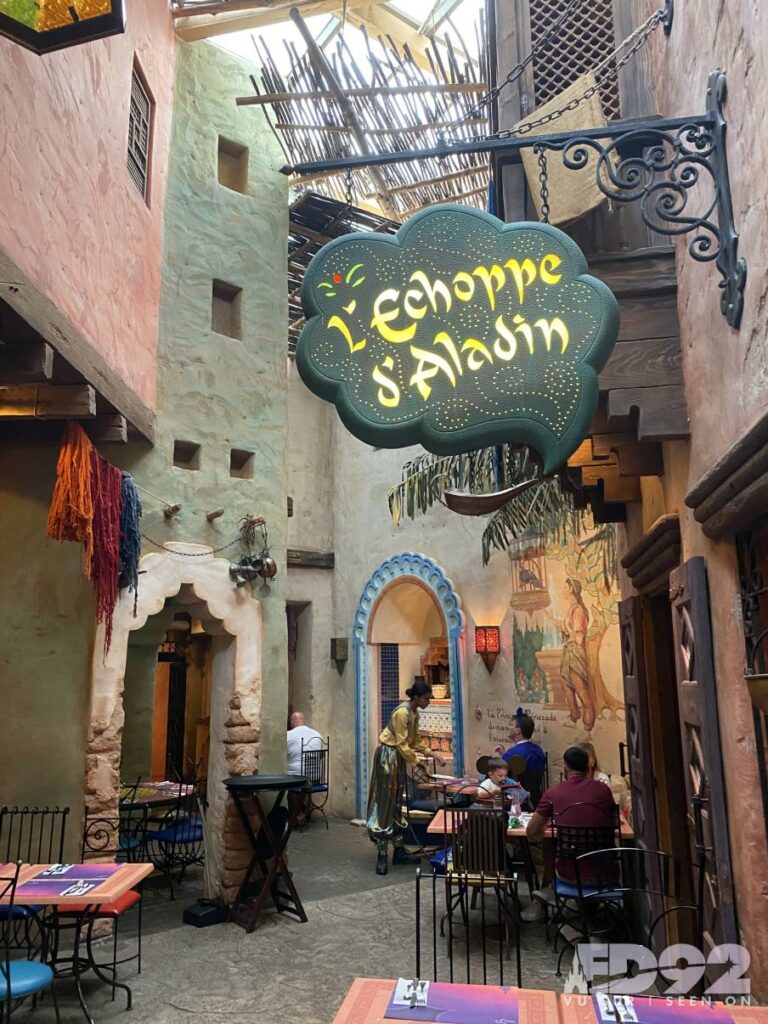 1.30pm : Pirates of the Caribbean
If you're looking for a quiet way to digest your meal, a walk under the Caribbean moonlight is just what you need. What's more, it's just a stone's throw from the restaurant, in Adventureland itself.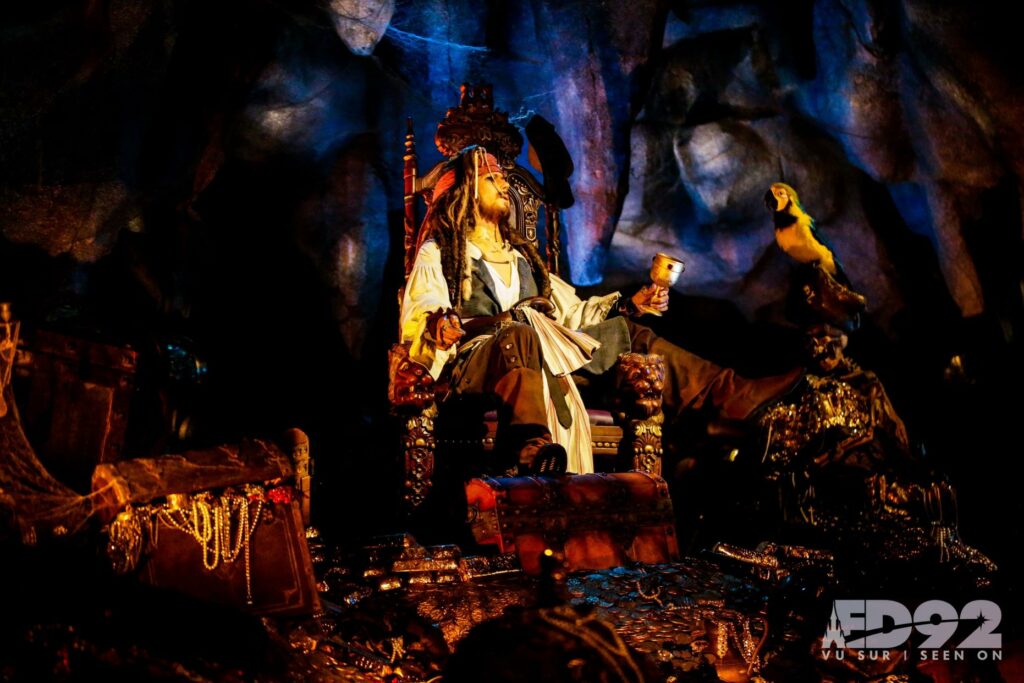 Although it's not strictly speaking a water attraction, it is covered and promises a few tiny splashes!
2.30pm : Adventure in the shade of the trees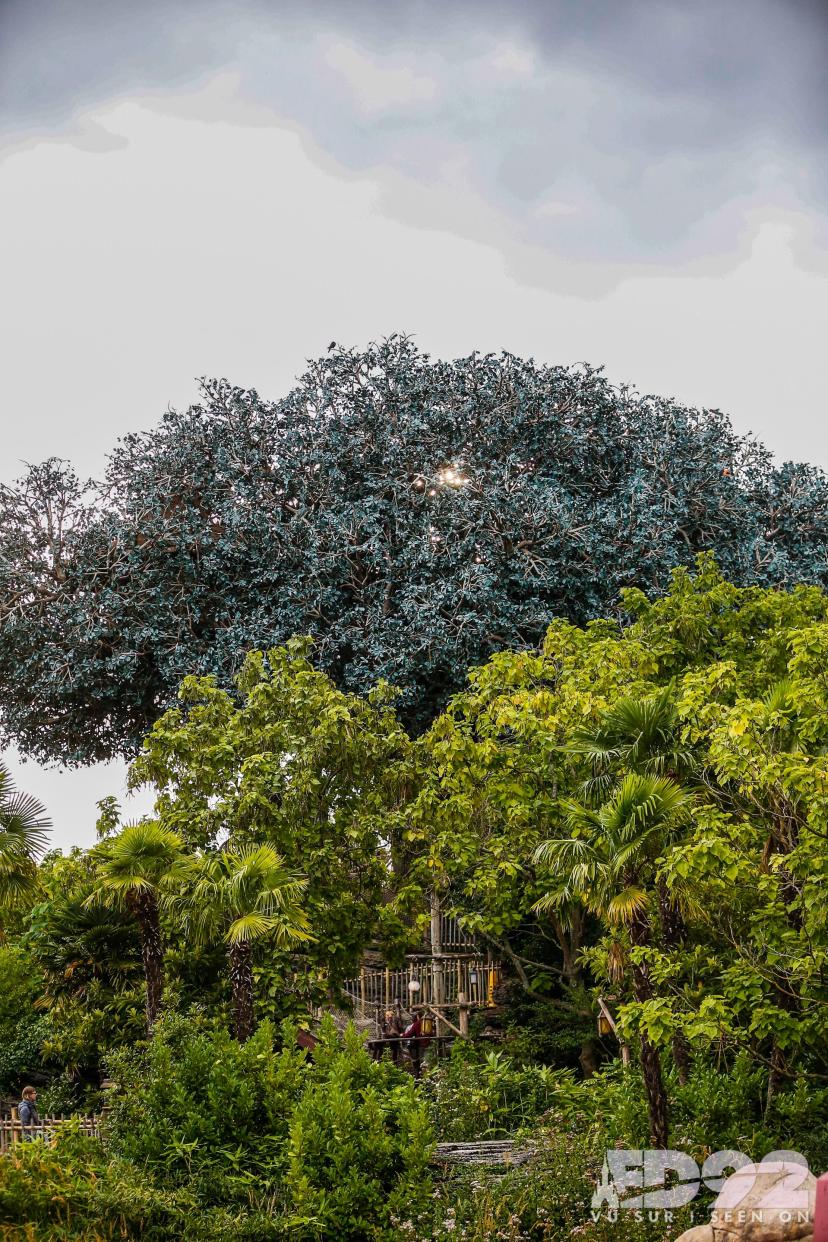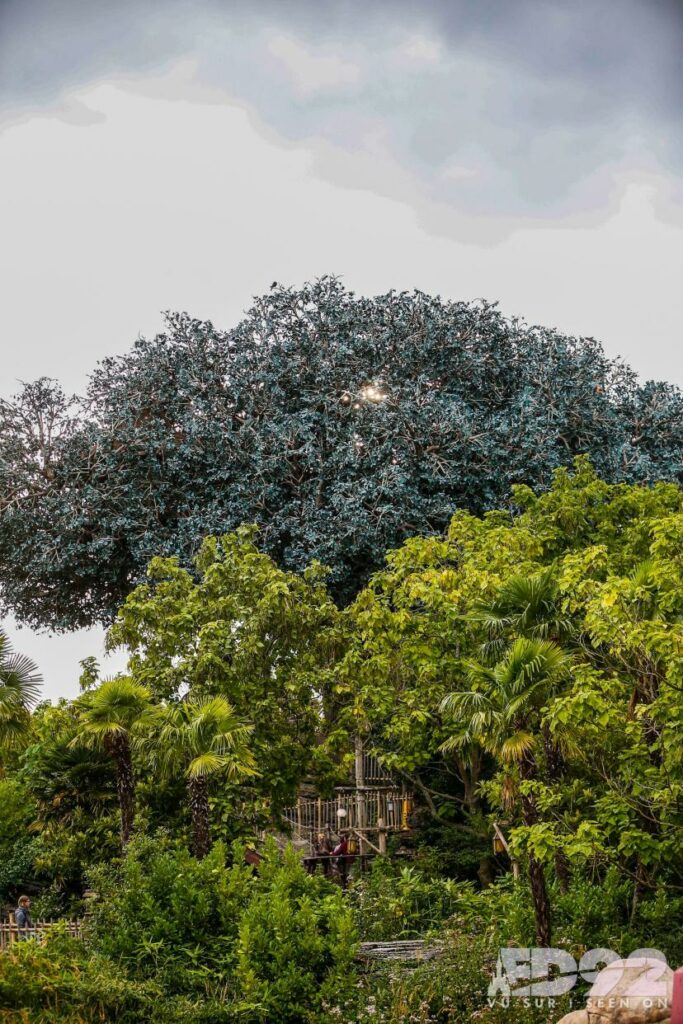 Once you've disembarked, head to La Cabane des Robinsons to brave the smugglers' trails of Adventure Isle. Climb into the splendid tree house built by the shipwrecked family.
3pm : Meet Mickey Mouse
Once you've come down from your lofty heights, why not meet your favourite mouse under the breeze of the air conditioning?
Mickey Mouse awaits you for a cuddle and a photo session that will delight young and old alike.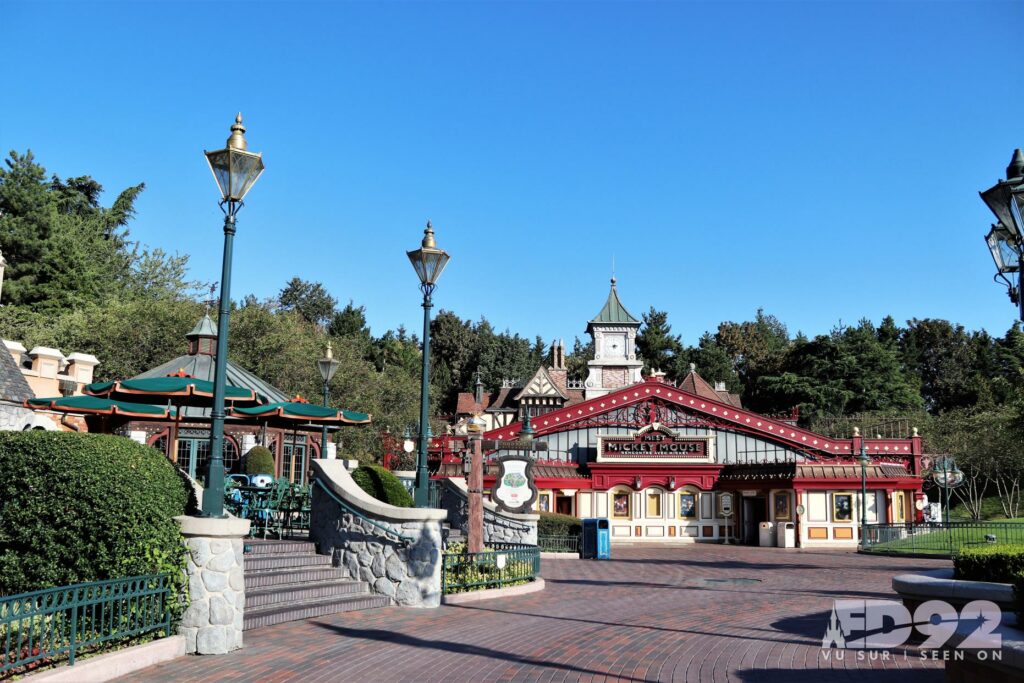 4pm : Ice cream break
Have you had your fill of cuddles? Now it's time to enjoy a milkshake for a snack. For milkshake lovers, head to Victoria's Home Style Restaurant, which serves real American milkshakes made to order with ice cream.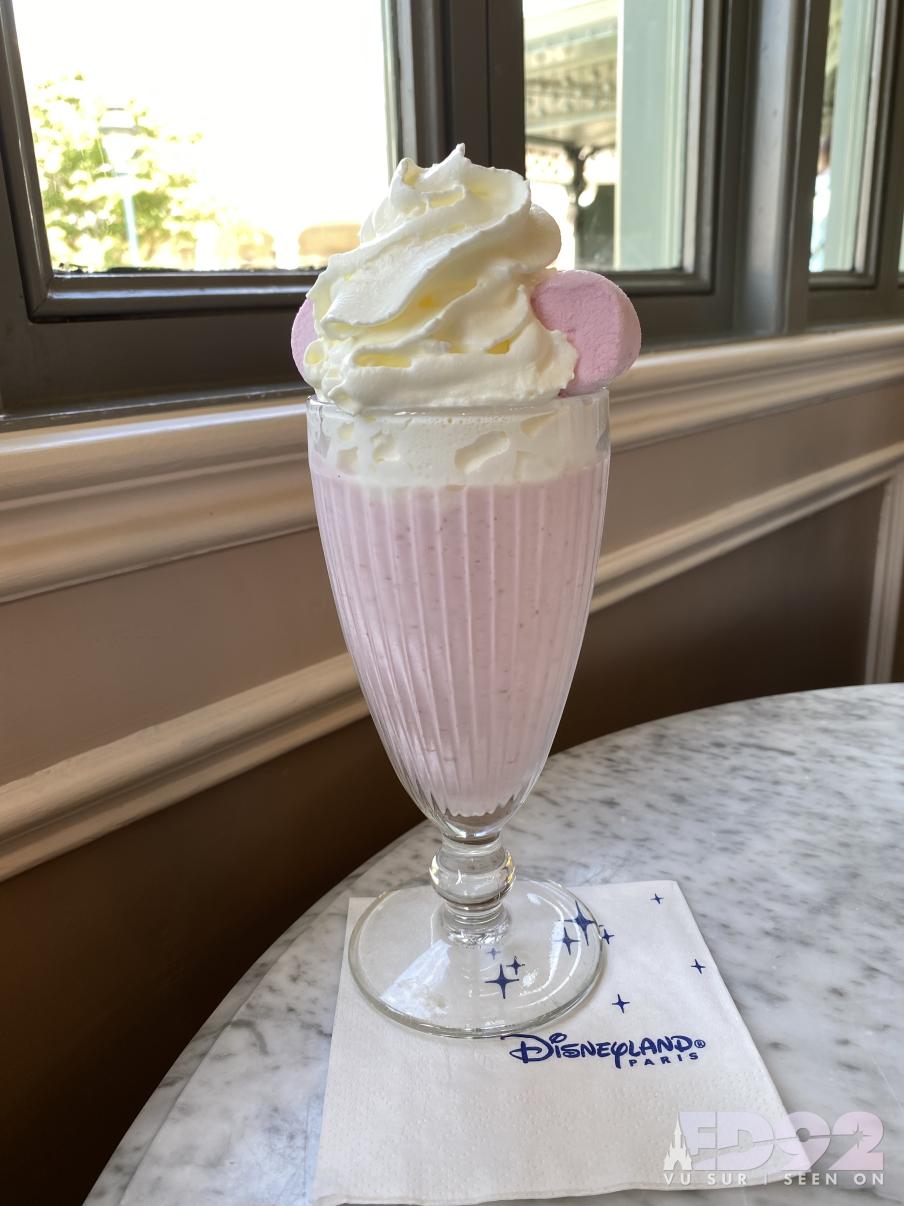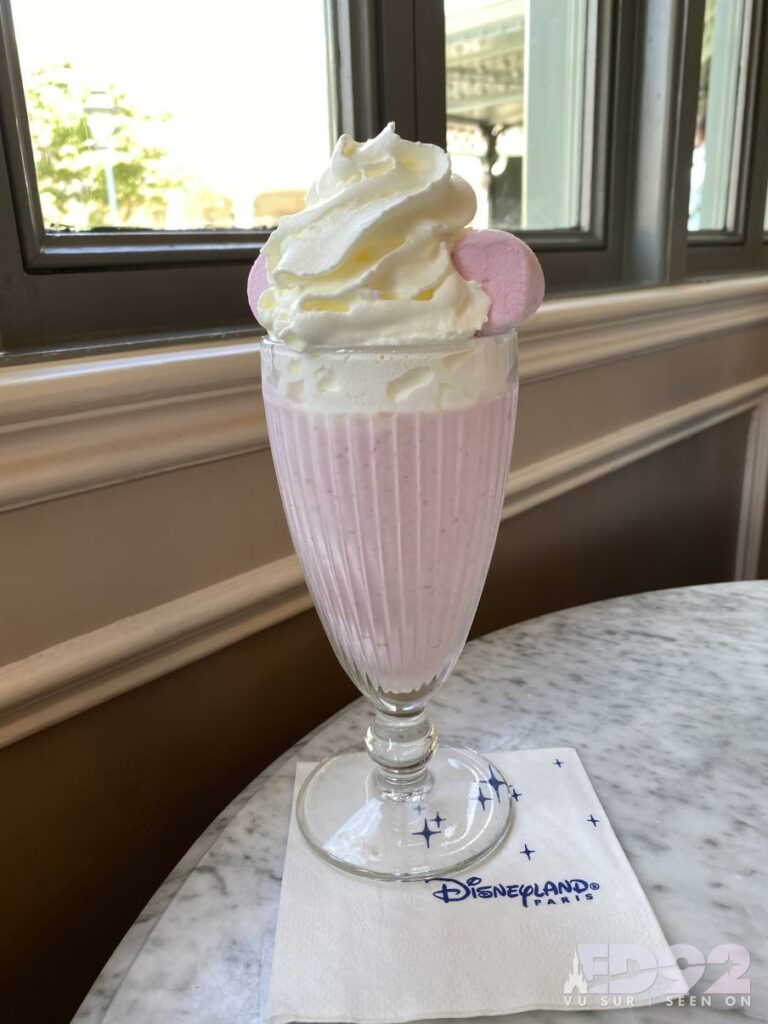 5pm : It's a Small World
It's time to get on board and set sail for a wonderful trip to the four corners of the world! Located in Fantasyland, there's nothing like a stroll along the water on a hot, dry day.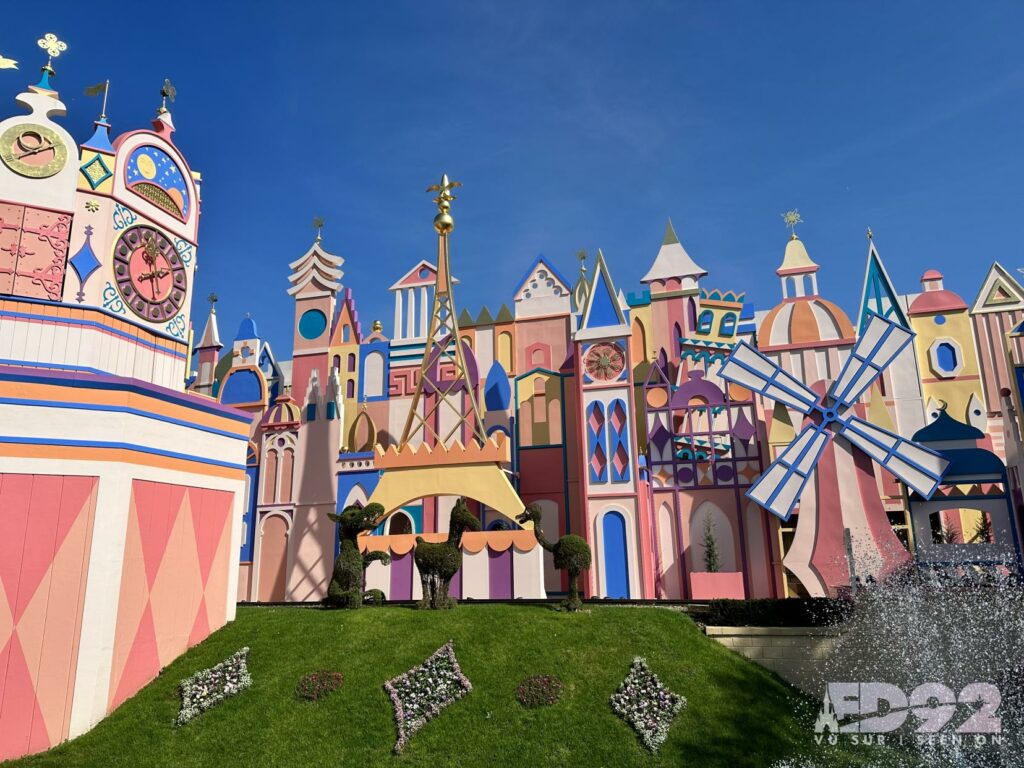 6pm: Aperitif Time!
The afternoon is drawing to a close and it's time to quench our thirst! For a chilled terrace, I recommend the Bleecker Street Lounge in the Art of Marvel's Hotel. You'll love the cocktails, both alcoholic and non-alcoholic!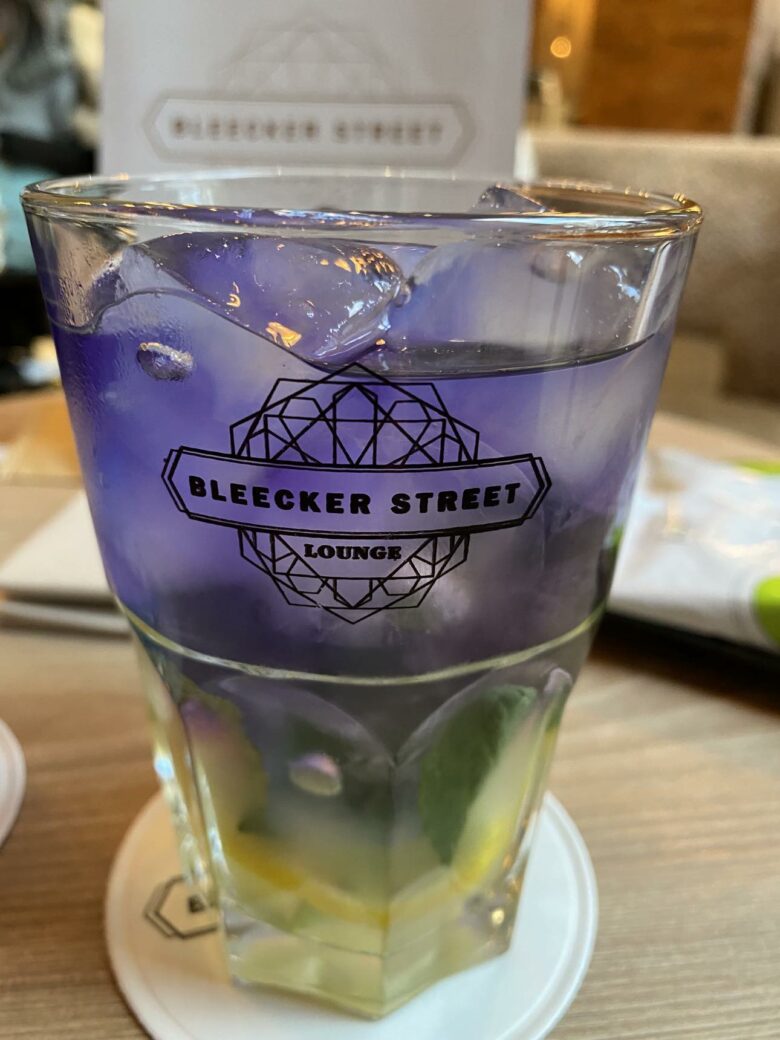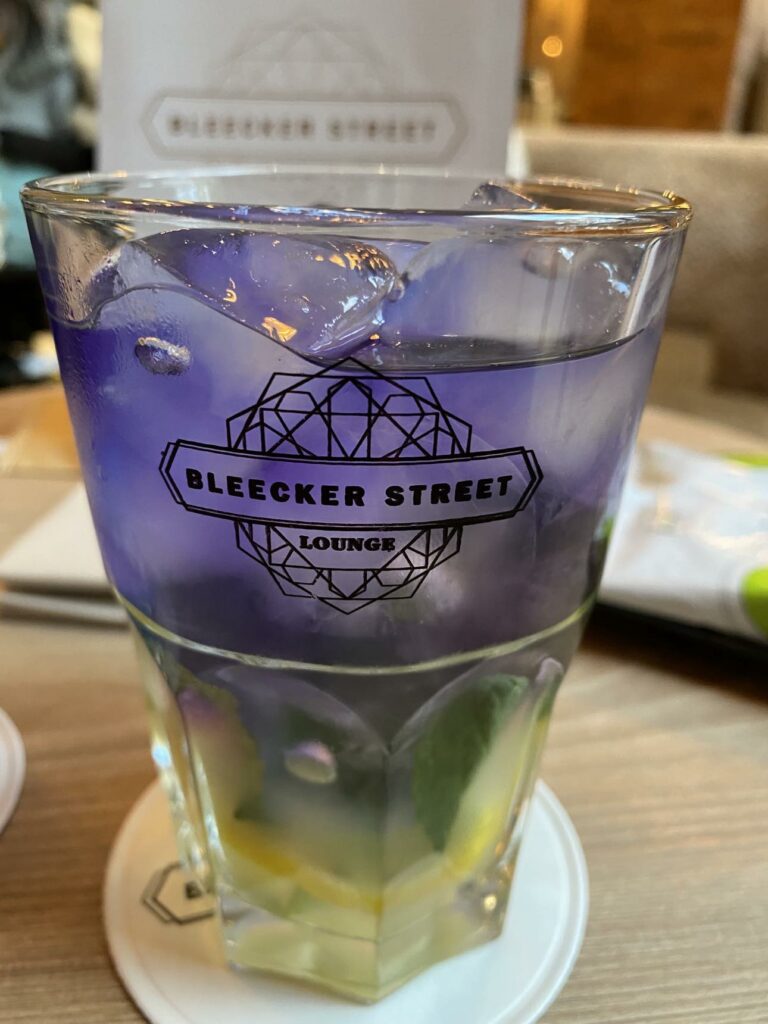 Your summer Guided Tours day is coming to an end! You can continue your day by attending the Disney Dreams night-time musical show at the castle! The magic continues…
For more days like this, read our Guided Tours – A heroic day.