The Quinjet lands at Disneyland Paris, heralding the start of a new chapter dedicated to Avengers Campus this summer.
By Scot Drake, Creative Executive, Marvel Global Portfolio
Last night, the Avengers Initiative reached a milestone with the arrival of their iconic ship, the Quinjet, here at Disneyland Paris. This brings us one step closer to opening our new Avengers Campus at the destination.
Earlier this week, we announced that installation of the iconic Nova Corps Starblaster ship had begun in front of the Wonders of Xandar pavilion, which is an integral part of the Guardians of the Galaxy: Cosmic Rewind attraction at Walt Disney World in Florida, enriching the universe of interconnected stories we have created! Our Walt Disney Imagineering and Marvel teams have already succeeded in bringing Avengers Campus to life in California and the Stark Expo at Hong Kong Disneyland. We're excited to bring Tony Stark's vision of building more heroes for the future to life! It's only been a few hours since the Quinjet landed at Disneyland Paris, but we couldn't be more excited about what's in store when Avengers Campus opens this summer!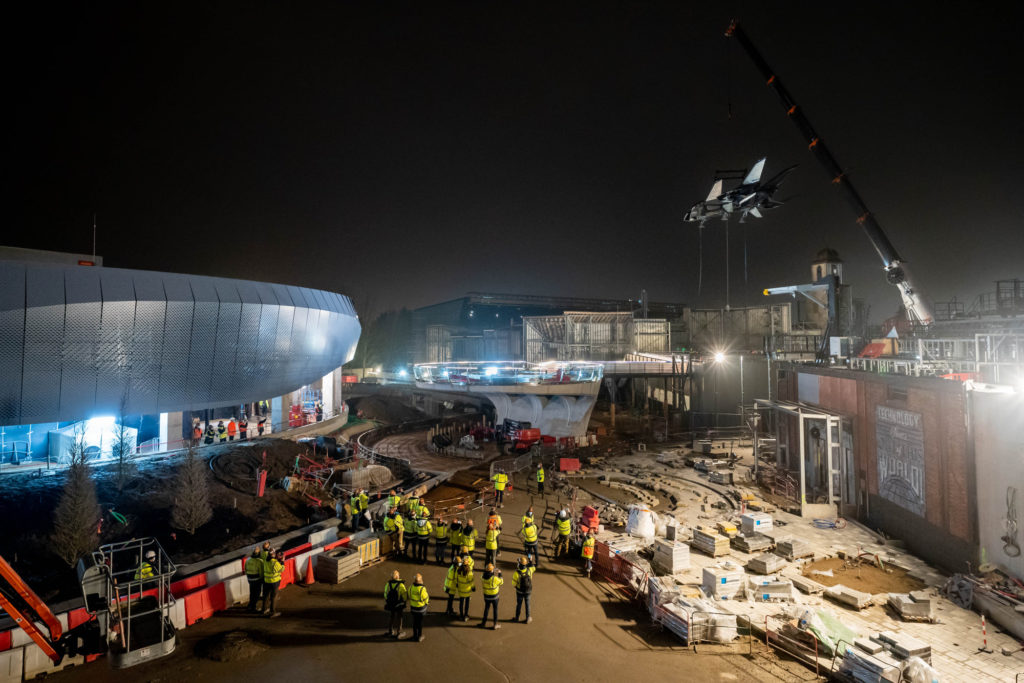 As in Hong Kong and California, visitors to Disneyland Paris will have the opportunity to meet and interact with the Super Heroes in an even more immersive way, as the Avengers and their allies recruit new heroes to join their team.
And with the Quinjet now sitting atop the central plaza of the Campus, this new heroic zone has never been closer to becoming a reality.
As Creative Executive, Marvel Global Portfolio at Walt Disney Imagineering, I wanted to share an exclusive look at this major breakthrough, through a video we recorded during this epic landing:
I also wanted to take this opportunity to salute the diversity of talent that made it possible for this exceptional ship to spread its wings and fly over Avengers Campus at Disney California Adventure Park and Disneyland Paris: our Imagineers, our partners at Marvel Studios and Entertainment, and the European team at UK Loco, who helped bring our creative vision to life.
When we began to imagine Avengers Campus, we immediately thought of creating an impressive centerpiece that would put visitors right in the middle of the action, encouraging them to awaken their inner superhero. We also looked for a symbol that would unite the various campuses, and the Quinjet was the obvious choice, as it is the Avengers' most iconic piece of technology, bringing together Super Heroes from around the world.
Originally conceived as a cutting-edge mode of aerial transportation for the Super Hero Team, the Quinjet's design has undergone various modifications in the Marvel comics and movies that make up the Marvel Cinematic Universe. However, for our version of Avengers Campus, we wanted to give it an ambitious, futuristic look. Walt Disney Imagineering came up with this all-new design. However, in order to build a full-scale ship, we needed some engineering help. We therefore teamed up with the British company UK Loco, with whom Walt Disney Imagineering Paris has been working for many years and has a trusted relationship. UK Loco has provided unique technical expertise in the creation of immersive experiences such as Toy Story Playland, Crush's Coaster and Ratatouille: The Adventure.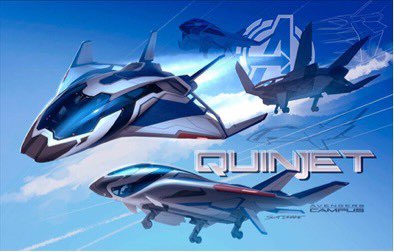 When we met the UK Loco team in their workshop in Evesham, England, after numerous Zoom meetings and transatlantic exchanges about the Quinjet 3D model, we were immediately convinced by the team's technical expertise, their attention to detail, and above all, their ability to think differently and find innovative solutions. These qualities were essential to our creative vision of an inspiring Quinjet in the midst of the pandemic. Seeing the Quinjet come to life, from the initial brainstorming to the construction of the iconic centerpiece, to the sketches and digital mock-ups, is incredibly moving and inspires us all to keep giving it our best shot.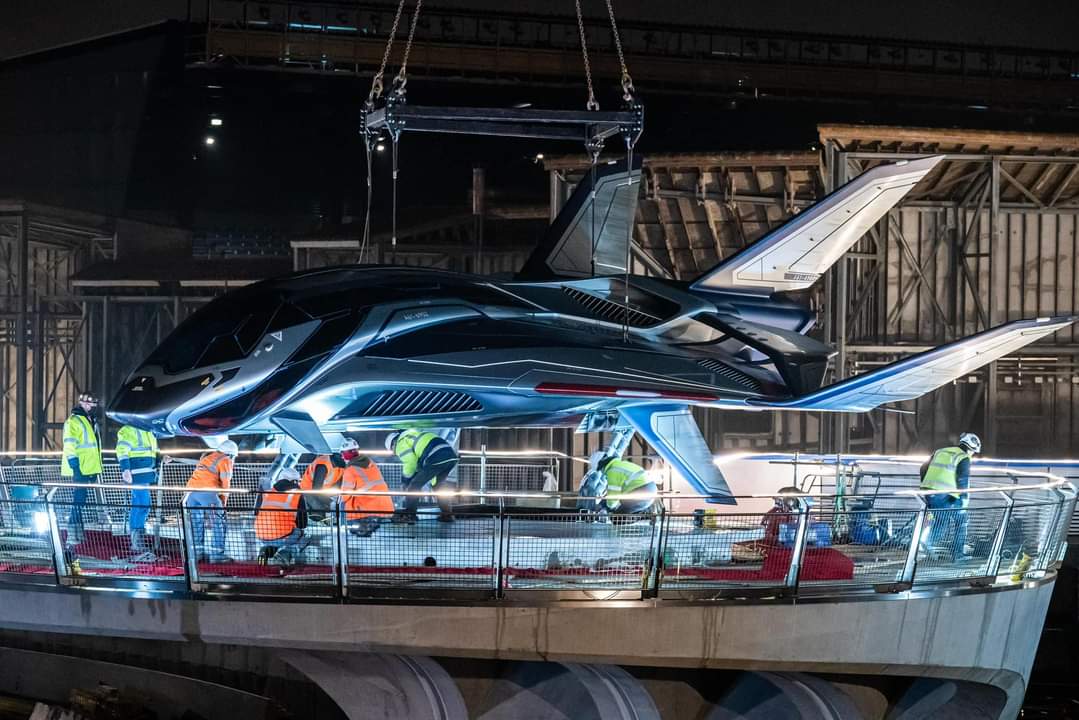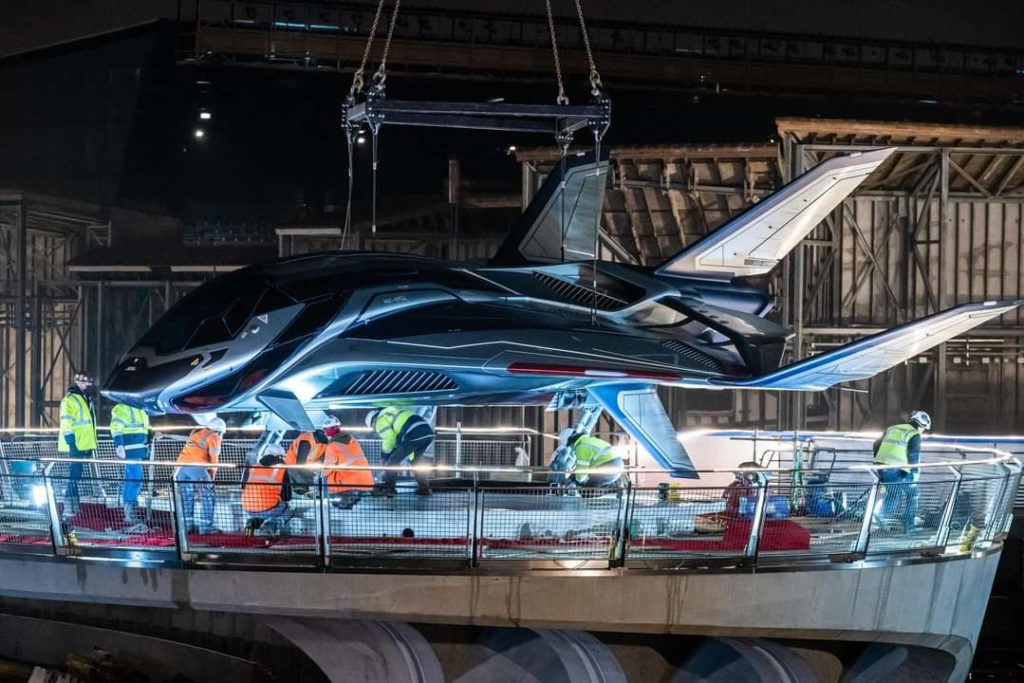 With this new Quinjet, we want to take the Avengers into a new era, where we are invited to step in and be part of an even more intense experience alongside the Super Hero Team. I can't wait for us to welcome our first recruits to gather at this amazing Avengers Campus later this year!