I love Rapunzel… She's really my favourite princess! So I wanted to make a recipe Rapunzel's meringue lollipops, that would honour her since I had already challenged myself to do so for Cinderella and Mulan. I hope you will find it successful!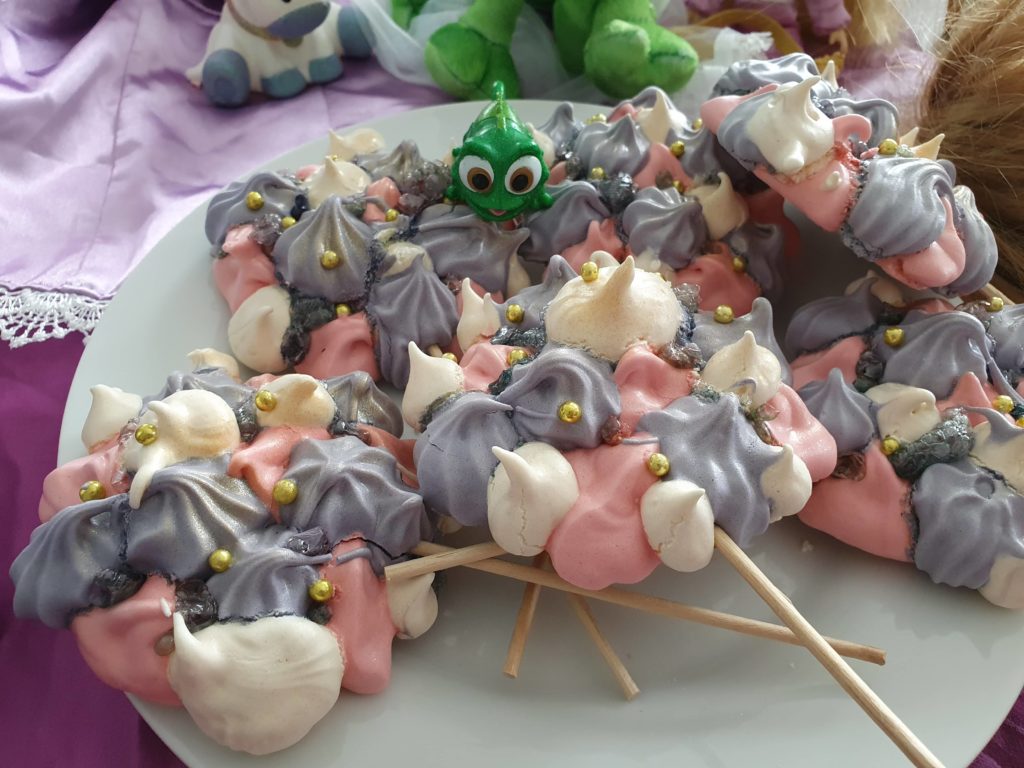 Ingredients and materials :
2 egg whites
100 grams of sugar
purple and pink food colouring (ideally gel colouring)
wooden sticks (skewers)
golden food pearls for decoration
piping bags and nozzles in different shapes
Rapunzel's meringue lollipops realization :
To make a meringue, nothing could be easier! Put the egg whites in a food processor (or beat them with a hand whisk if you are brave… but I'm not!). When they start to rise and take texture, pour in the sugar.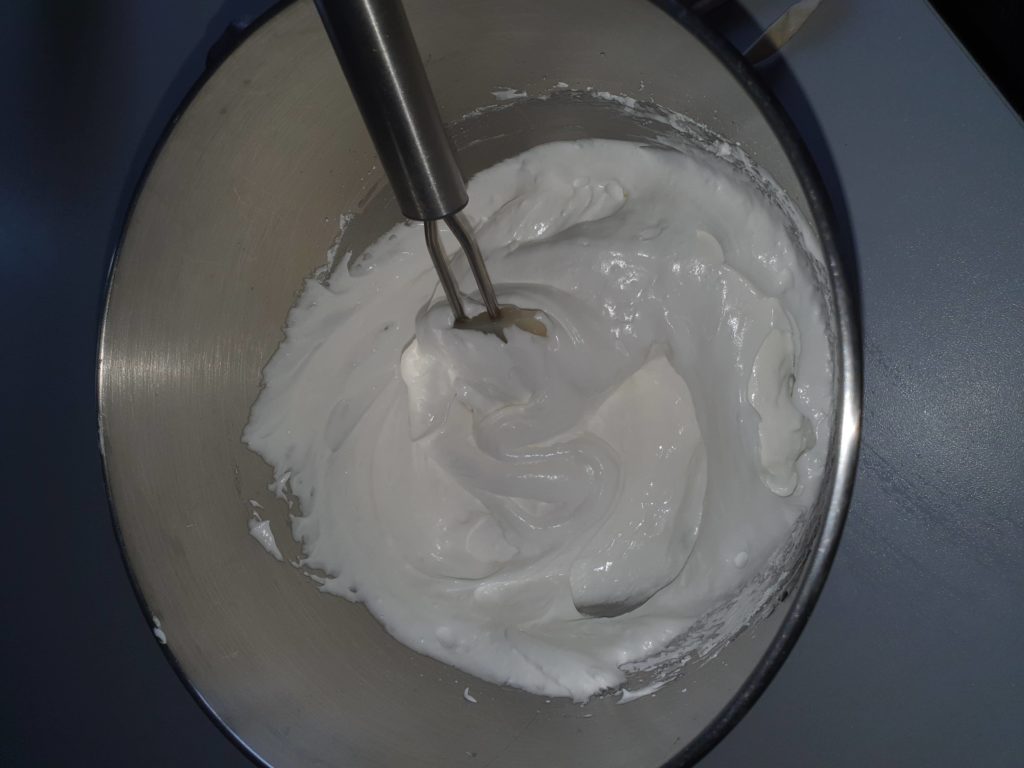 Once the meringue is ready, separate it into three parts.
The first part will remain white. Pour a little dye into the second part to obtain an old pink colour. Go slowly. It is better to need more dye than to have too much! Colour the last part purple.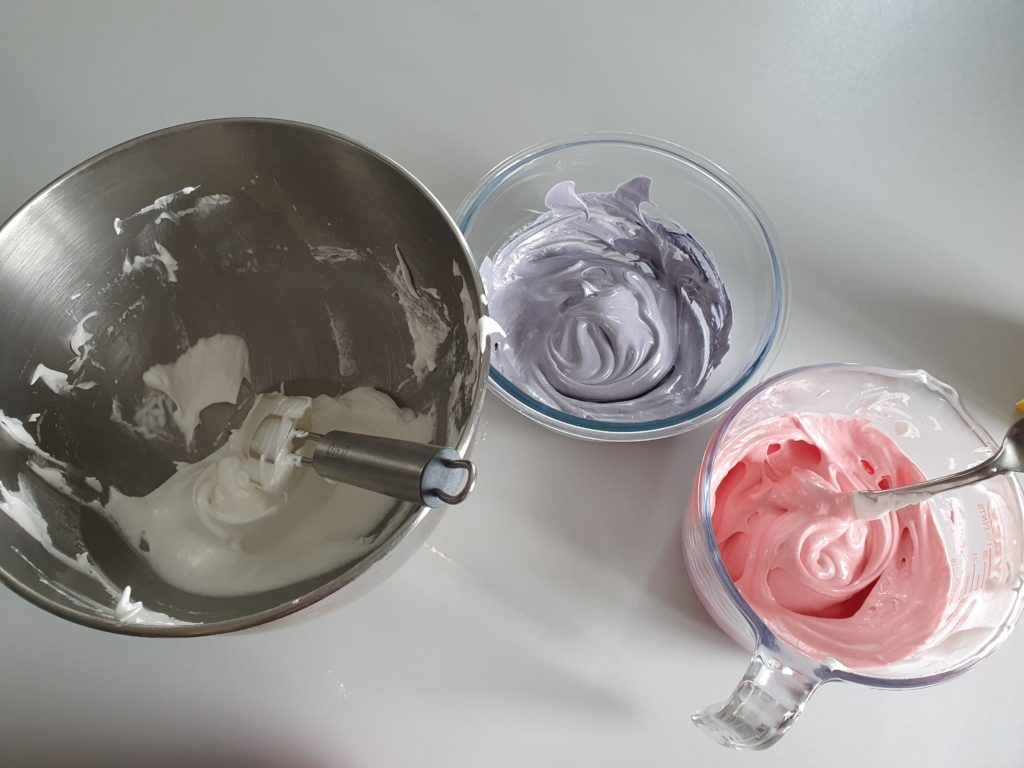 Place a piping bag at the end of each pocket. Twist the plastic of the bag a few times and jam it into the sleeve. This will allow you to fill the bags without the contents spilling out unintentionally. Place your pouch in a high pot and fold the top edge of the pouch over (this is called "skirting"). Now all you have to do is fill each pocket with meringue.
Rapunzel's meringue lollipops dressage
On a piece of greaseproof paper, draw circles using a template (I used a simple kitchen glass).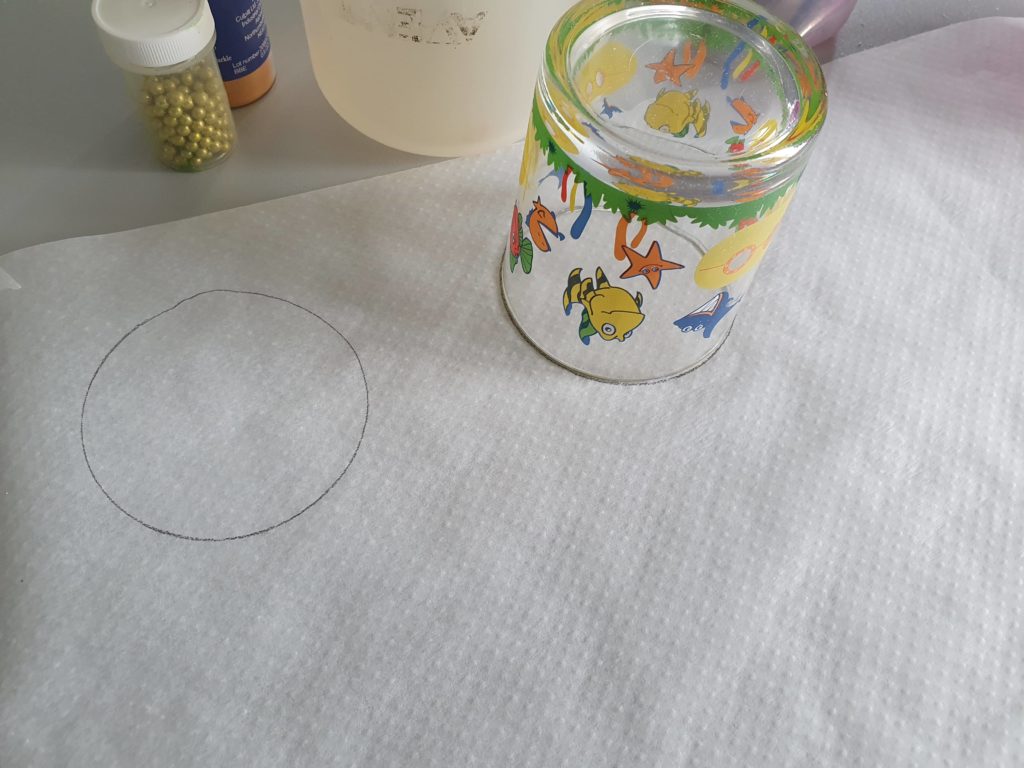 Next, we move on to the poaching stage: a little pink, a little purple, a little white. It's up to you to arrange the colours! Once your circles are completely filled with meringue, gently stick a small stick into each meringue. Decorate with a few golden food pearls.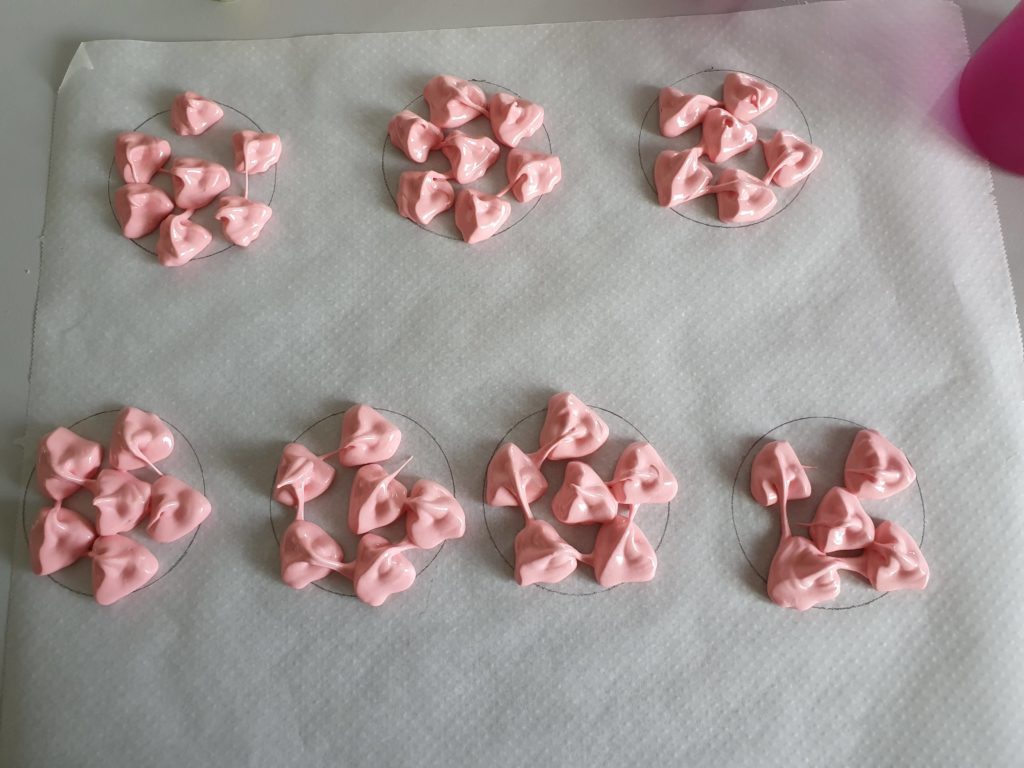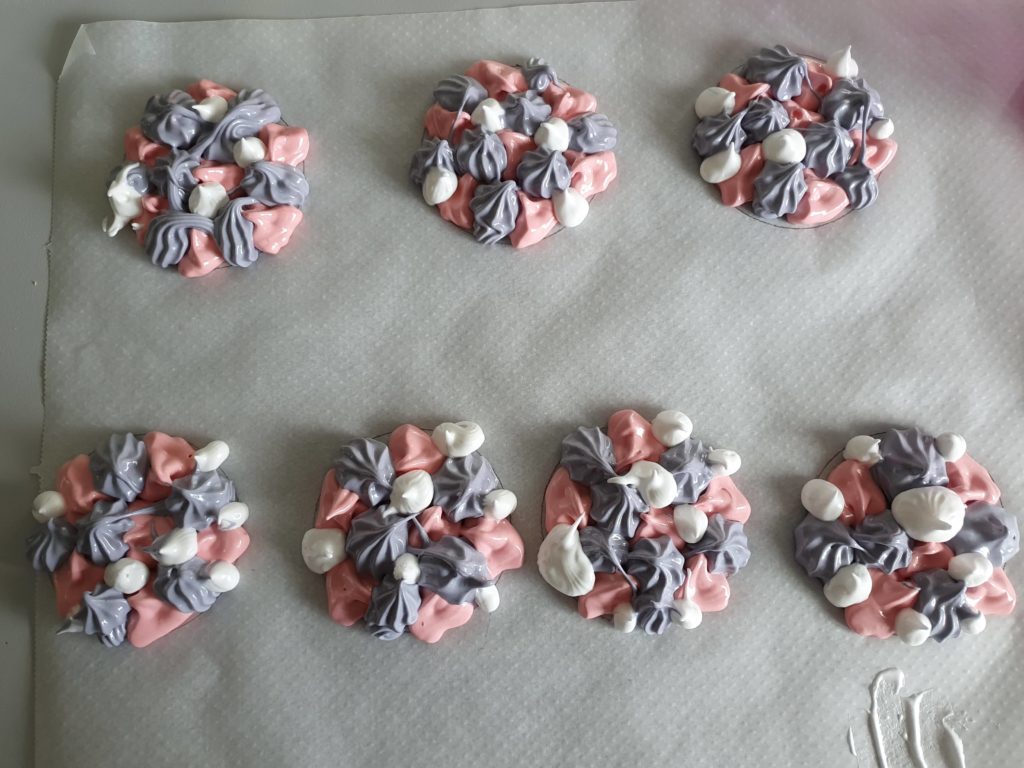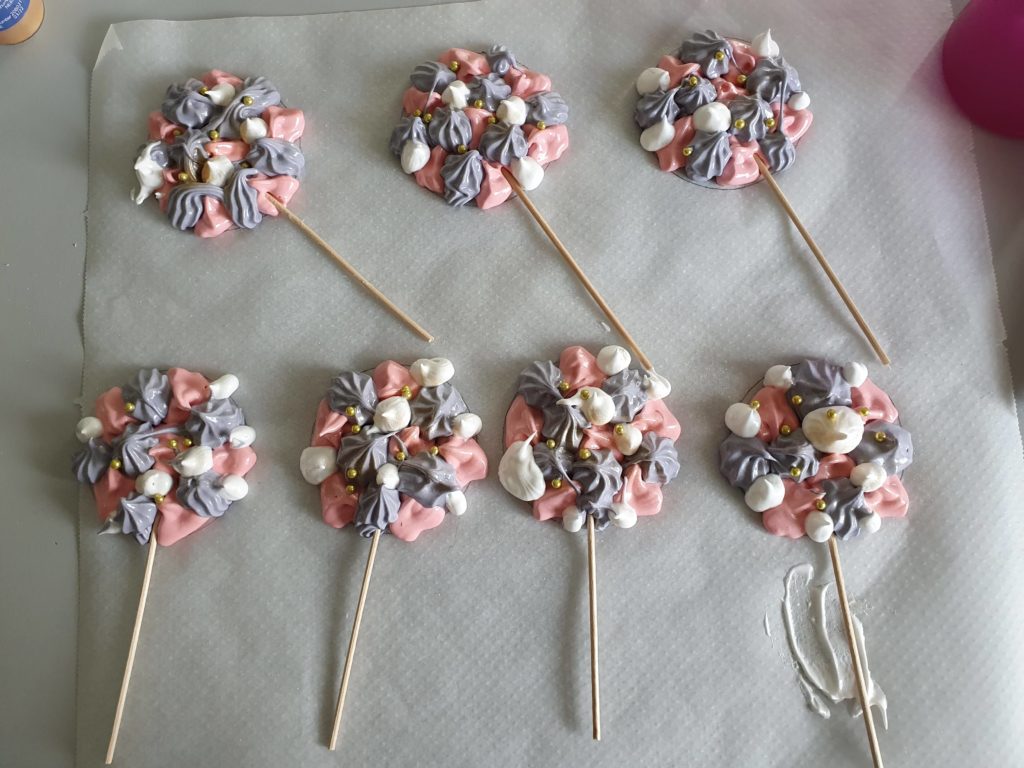 After 1 hour of cooking at 110°; it is ready!