Who hasn't dreamed of slipping into the shoes of Remy, our favorite rat? Visit Chez Gusteau's kitchen and experience an epic chase! Get into rat-shaped vehicles and enjoy this 4D adventure. The attraction inspired by the Pixar animated film Ratatouille is located in the "Remy's Place" area of Walt Disney Studios Park.
Technical data: Ratatouille: The Adventure
Opening date: July 10, 2014
Manufacturer: Walt Disney Imagineering
Situation : Walt Disney Studios Park – Rémy's Place
Music : Michael Giacchino
Time: 4 min 40 s
Vehicle capacity: 6 people (2 rows of 3 people)
Number of vehicles: 41 rats
Hourly capacity: 1.500 Guests/hour
Equipment required: 3D glasses provided in the queue
Type of attraction: 4D scenic path (3D + sensory effects) with LPS technology (Local Positioning System)
Interest: Single Riders queue, no age or size restrictions
Attached restaurant: Le Bistrot de Rémy
Accessibility : Accessible to pregnant women, boarding possible with your wheelchair, accessible to guide and assistance dogs.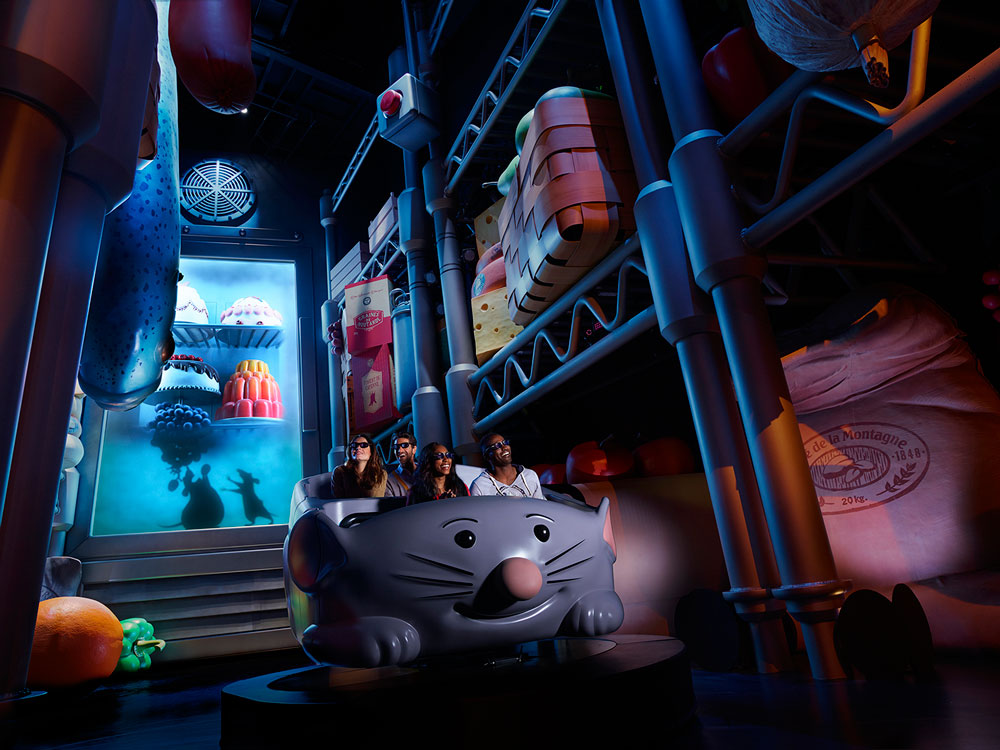 Find the technical data of the attractionThe Twilight Zone Tower of Terror !