What would a celebration in a Disney Park be without exclusive items to bring home so as to extend the experience? With this in mind, a shopping collection dedicated to the 30th anniversary of Disneyland Paris has been specially designed. More than 350 new exclusive items have been developed. From the Keychain to the birthday plush and the iconic "ears" headband to the trendy sweatshirt, everyone can shine in their own way! You can also find collector's items, limited editions and partnerships here.
This guide will allow you to find the items available for the 30 years of the Parisian park at a glance. Tell your banker and get out your credit card because your shopping has just begun…
30 Years of Magic collection
The 30 Years of Magic range, in the colours of the 30th anniversary of Disneyland Paris, is in line with the previous collections. It includes a number of must-have items: bowls, mugs, plush toys, "ear" headbands, figurines and many other things to discover… The opportunity to propose a new Loungefly, a reusable shopping bag in the 30th Anniversary colour with an Avengers Campus touch, a Spirit Jersey, RhinoShield (Iphone) phone covers and the much awaited Mickey soap dispenser!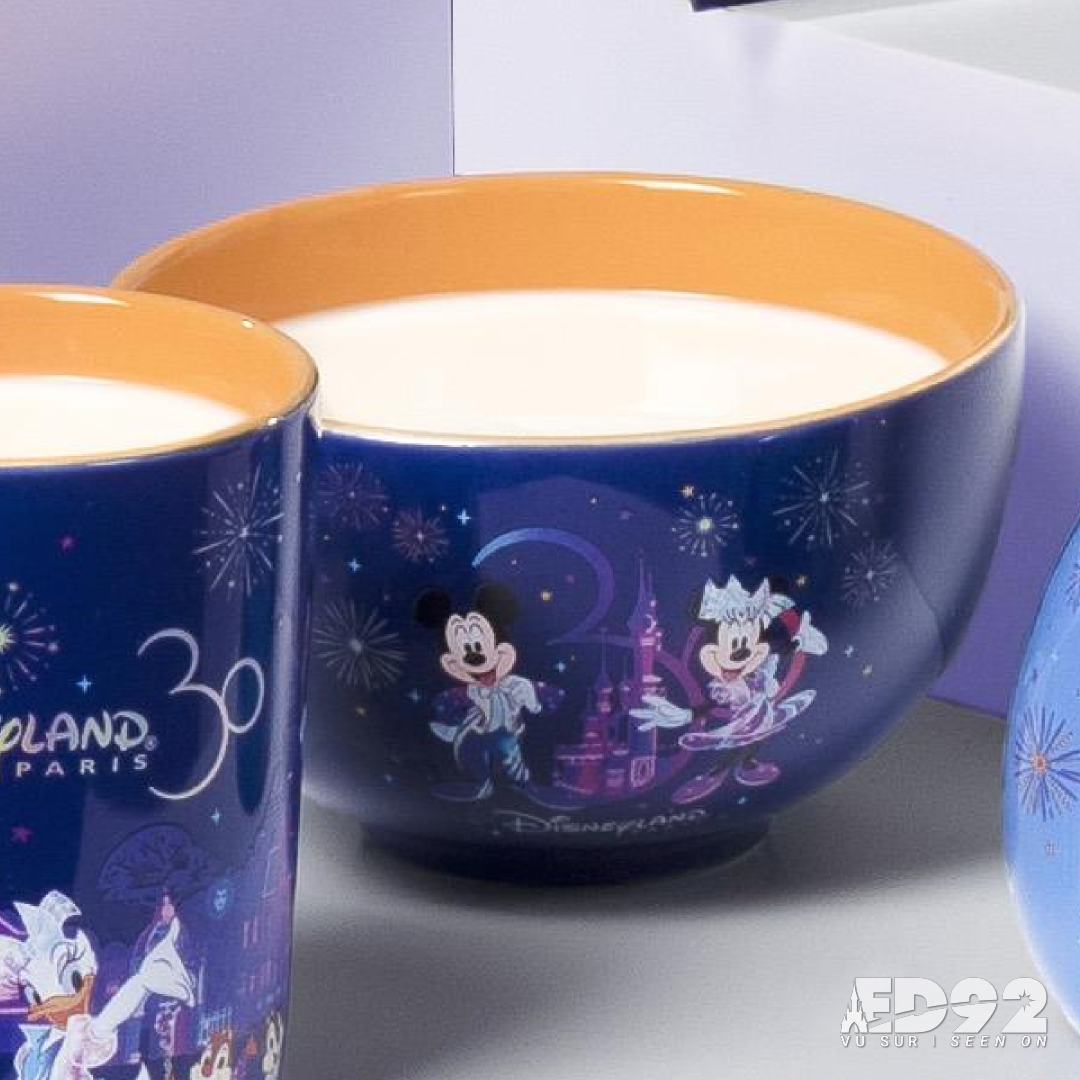 1992-2022 collection
Back to 1992! This collection presented as a link between the inauguration of Euro Disney on April 12 and the celebration of the 30th anniversary in 2022. Cuddly toys, mugs, clothes, bags, caps and many other accessories. They all bear the number 30 as a tribute to these three decades of magic. A range resolutely dedicated to the most nostalgic, but with a touch of modernity.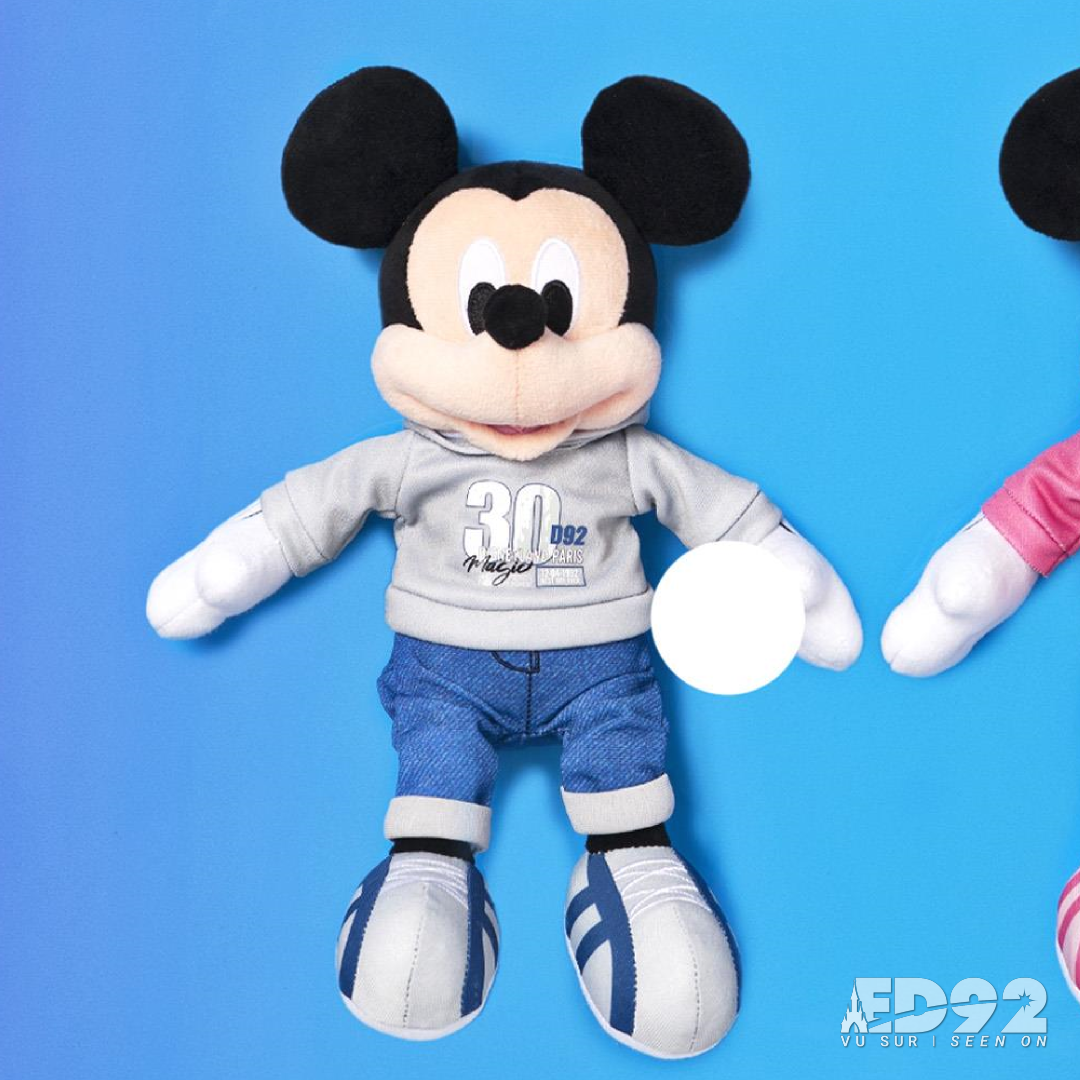 Gold collection
A more refined and chic collection than the other two ranges. This black and gold collection will certainly find its place in a rather feminine wardrobe. The inspiration for this collection comes from Sleeping Beauty Castle and Tinkerbell. Fashion items, jewellery, leather goods, a mug, a champagne flute and other luxury accessories.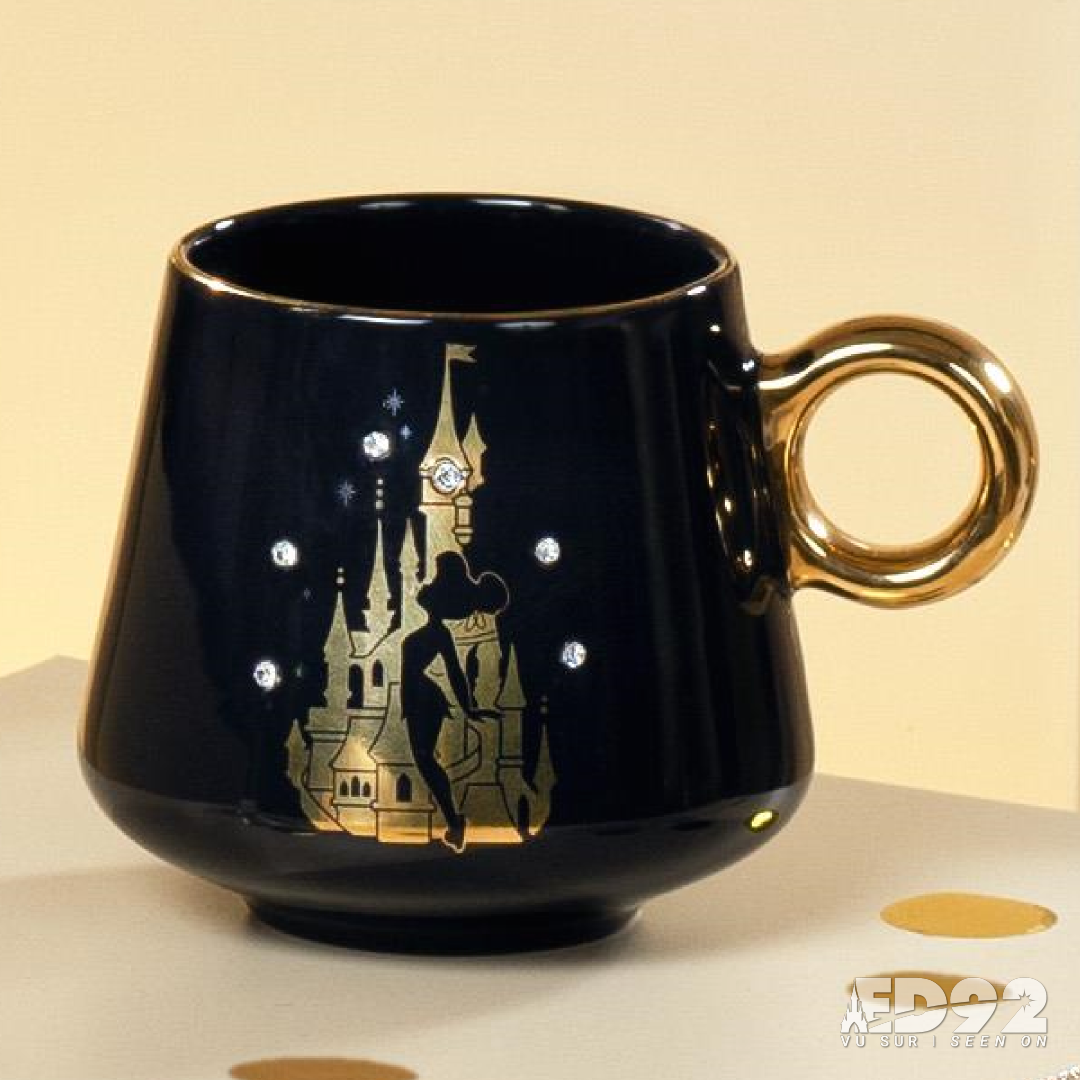 Other shopping items will be added to the Disneyland Paris 30th Anniversary collection over the coming months.