Well… Worlds of Disney #13 has just arrived! So what have our columnists cooked up for you on the menu? On the occasion of Halfway to Halloween, many revelations have been announced by the Disney parks concerning their future festivities: watch out for new shows and characters to come!
On the food side, as May 4th Be With you approaches, we also present new Star Wars themed desserts. For shopping, ShopDisney is already in the starting blocks while waiting for the upcoming release of The Little Mermaid in live action.
Finally, we bring you the latest hot news on the new Lorcana game, whose arrival is shaking up the Disney Games world!
So, if the Disney planet is spinning a little too fast for you and you've missed some news? Hakuna Matata! Worlds of Disney is here to give you the latest on Disney news from around the world! Settle in, it's time to tour the globe without jet lag!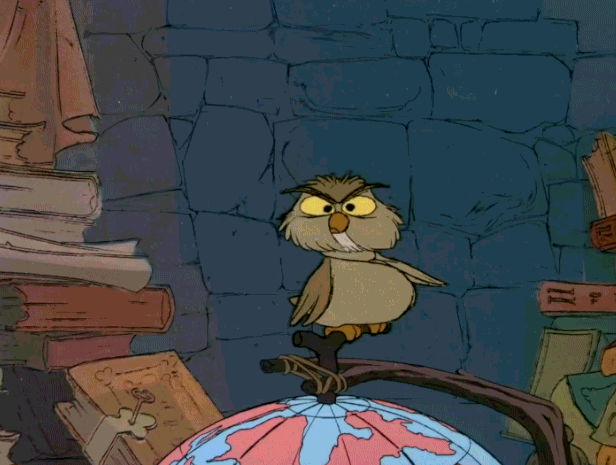 Worlds of Disney – Colours of the wind
A few days ago, artist and former Imagineer Eric Robison unveiled a beautiful painting to celebrate the 40th anniversary of the Tokyo Disney Resort! The painting draws its inspiration from the original work of Herb Ryman. The painting is inspired by Herb Ryman's original work, and features the sublime Cinderella Castle, as well as the Prometheus Mountain of Tokyo Disney Sea.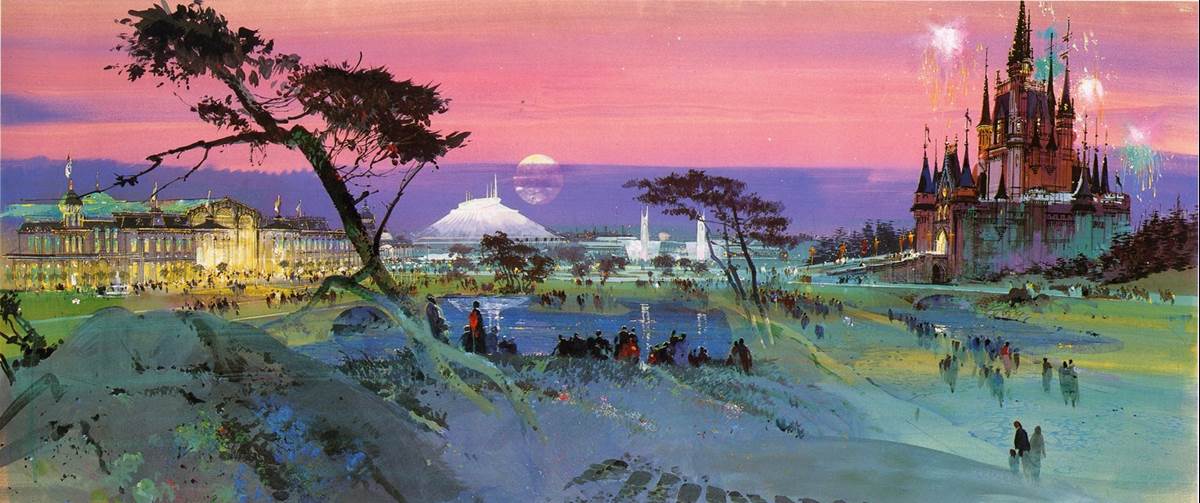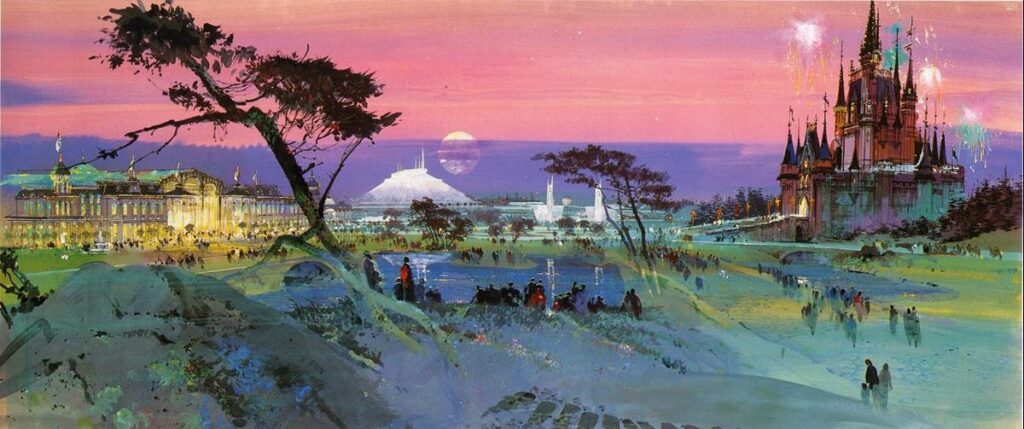 ---
📢 Disney experience By Valentin
Halfway to Halloween
BOOOOOOO! Were you scared? No ? Well, I still have time to train. Indeed, to celebrate the Halfway to Halloween, all the Disney destinations have communicated about their future festivities. So, are you brave enough? AH AH AH AH AH AAAAAAAAH AHAH!
Walt Disney World
In the United States, Halloween parties are back! At Walt Disney World in the Magic Kingdom park, Mickey's not so scary Halloween Party will be back from 11 August 2023 until 1 November 2023 on certain nights.
Disneyland California
In California, Disney California Adventure will once again host the Oogie Boogie Bash this fall. Dates will be announced later. In addition, Disneyland Park has given us a sneak peek at Mickey and Minnie's new Halloween costume this year. Boo to you!
Disney Cruise Line
Yo-Ho! Yo-Ho! On the seas and oceans too, we love Halloween. Disney Cruise Line has of course confirmed the return of the Halloween on the High Seas Cruise from mid-September to the end of October 2023. Get ready to meet your Disney characters in their best costumes and enjoy a Halloween atmosphere where your only way out is with a lifebelt. Fun for the whole family guaranteed!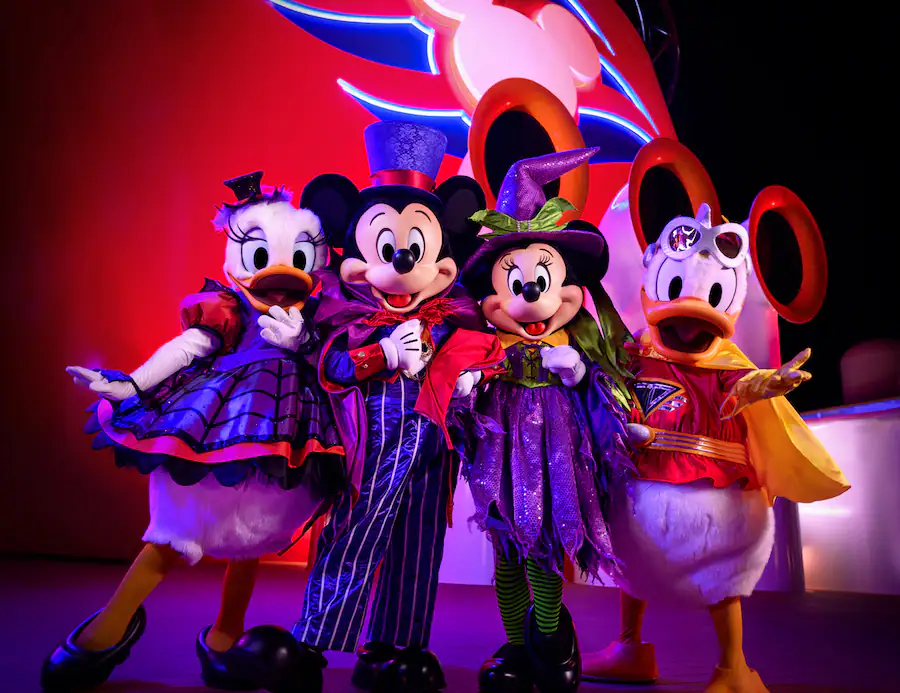 Hong Kong Disneyland
Just listen to me! I have more to tell you. Hong Kong Disneyland will see its Halloween festival return with one of its iconic shows. Let's get Wicked, the Brass Ring Award winning show featuring Disney villains will be thrilling both young and old from 15 September 2023.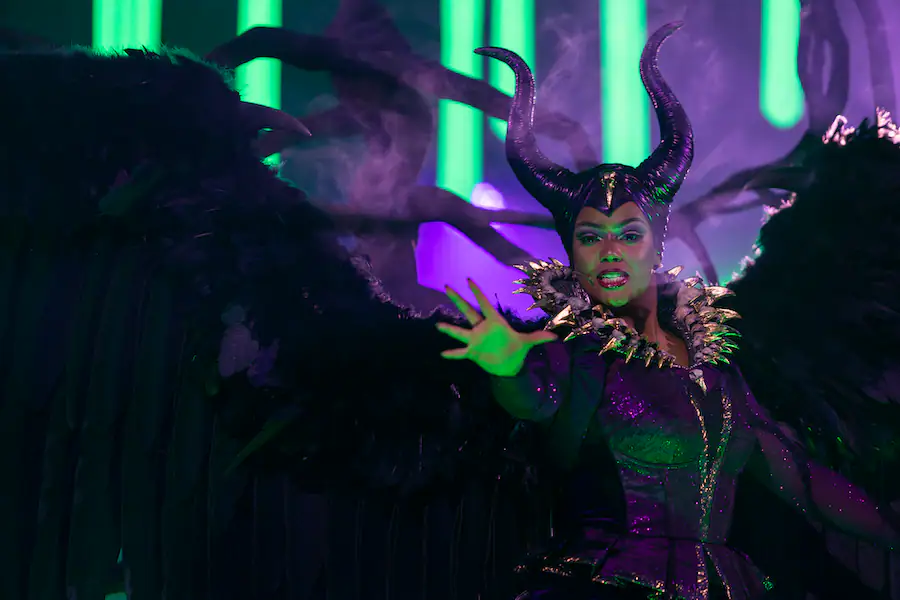 Don't worry Foolish Mortals, Tokyo Disney Resort and Shanghai Disneyland have not yet announced their 2023 Halloween season but after all, there are still 6 months to go before December 31st so patience, patience, patience…
What's new about the characters
Shanghai Disneyland
We're all fans of Mickey and his friends here, we agree. But do you know who they are fans of? Marvel superheroes! During the month of May, in Shanghai Disneyland, discover the Marvel Fan Fest. Mickey! Minnie, Donald, Goofy, Pluto, Daisy, Chip and Dale will be strolling around Tomorrowland in their best Marvelbound and will be happy to share their heroic dance moves with the visitors. A short season with lots of surprises awaits the visitors…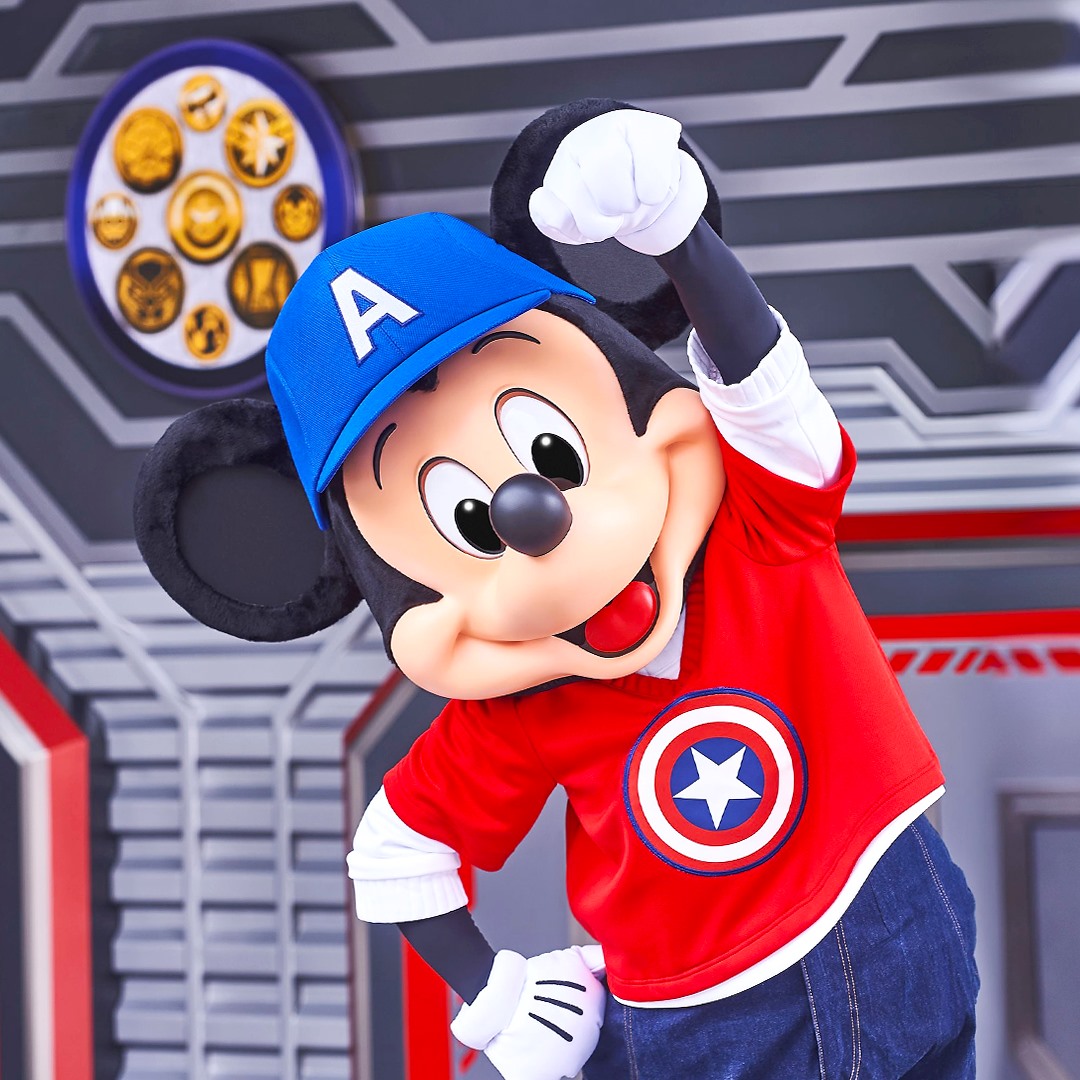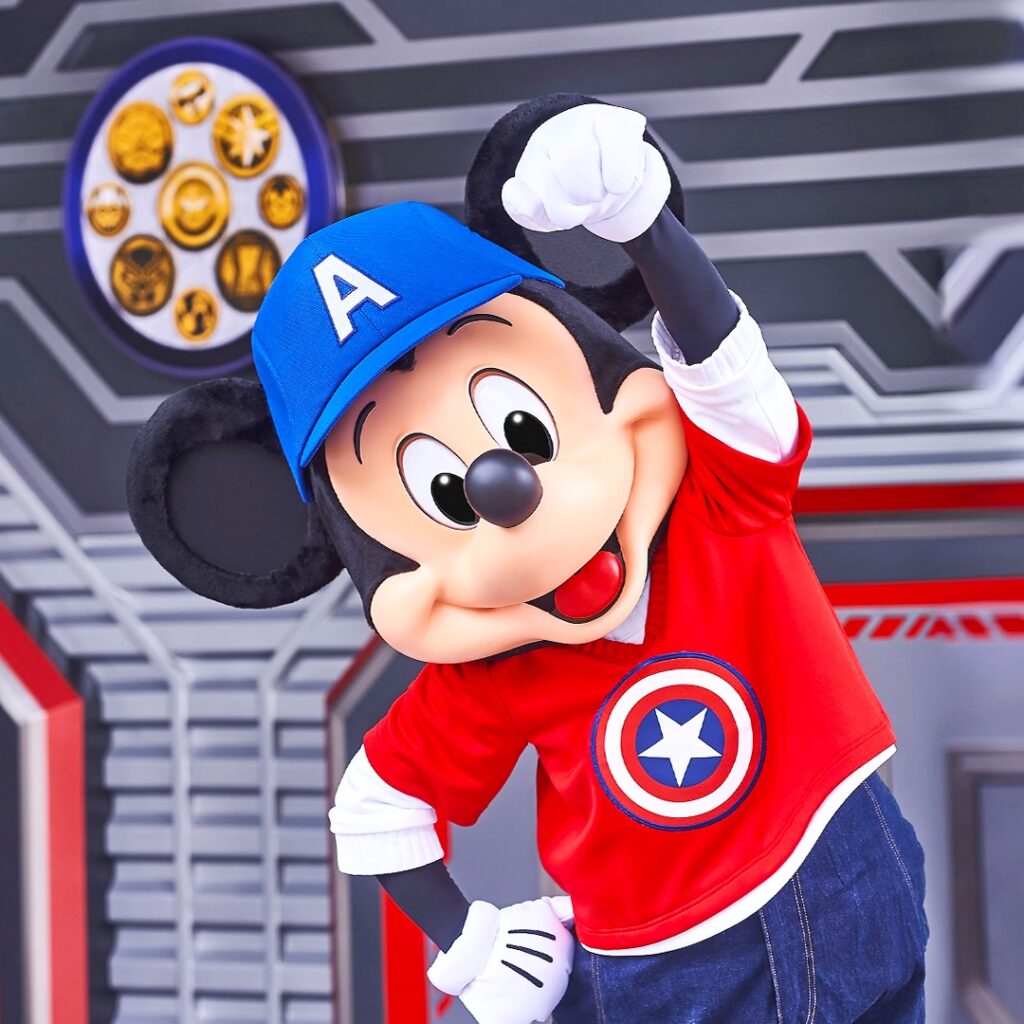 Disneyland California
Well, there are Marvel fans but there are also princess fans. Heigh- HO! Are you the princess team? Let's get started. To celebrate the release of the latest Disney film The Little Mermaid, the American parks have planned things in a big way. At Disneyland in California, Ariel, in the 2023 film version, will be walking around It's small world this summer to see if life on land is any better than the life they have under the sea.
Walt Disney World
As for Walt Disney World, you will also be able to meet the 2023 film version of Ariel at Disney's Hollywood Studio Park on the Walt Disney Promenade level. In addition to the character meeting, there will be a small exhibition dedicated to the film.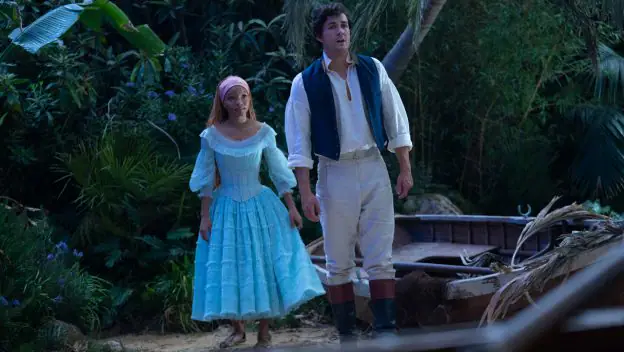 Also at Disney's Hollywood Studio Park, from 14 May, The Edna Mode Experience returns to the Pixar Place area, which has been redesigned and redesigned. It will be possible to meet other PIXAR characters such as Mr. Indestructible, Elasticgirl, Frozone and Sulli. So get your best clothes and your best smile ready. But above all, NO CAPE!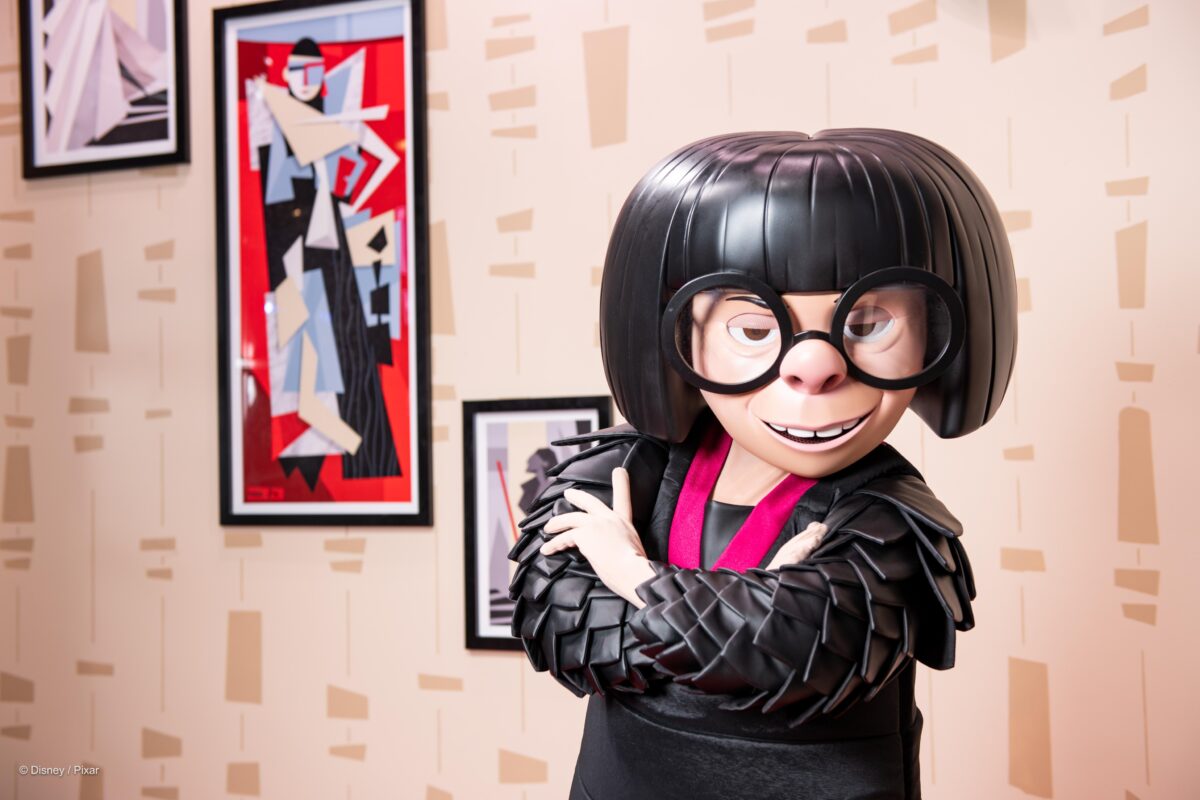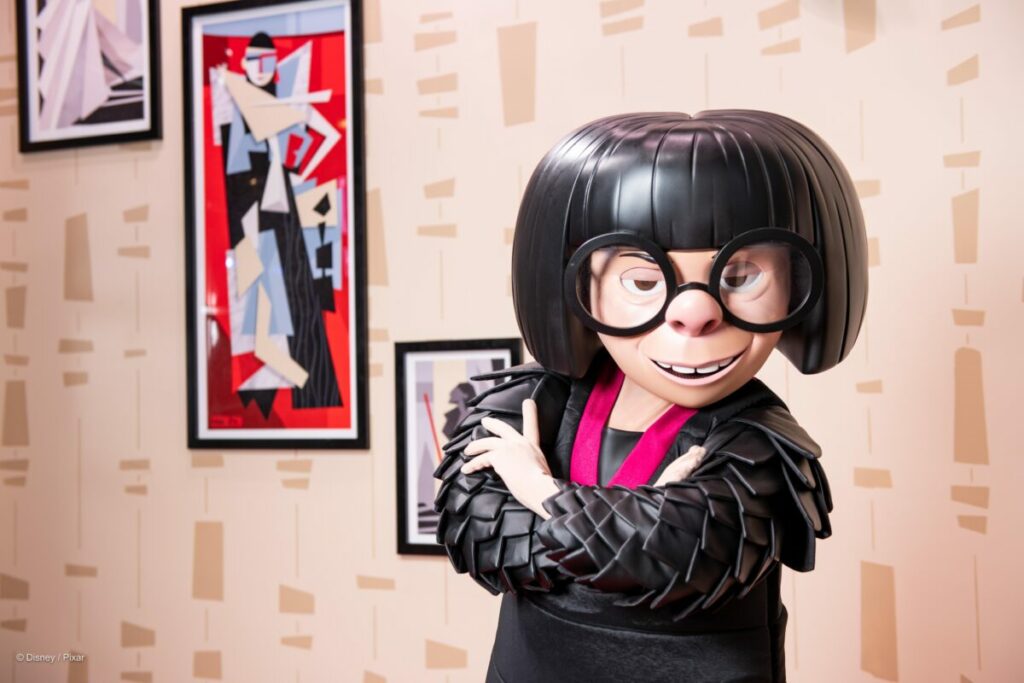 We've been waiting for it, it's finally here. The announcements of the 100 years festivities at Walt Disney World have arrived. The biggest part of the celebration will take place in the EPCOT park where we will be able to meet Mickey and Minnie in their platinum outfits. We also know that the EPCOT Spaceship Earth symbol will be lit up in 100 year colours, a show that will showcase Disney's greatest memories over 100 years that is not to be missed. In addition, in front of the Animal Kingdom park entrance, a 100 years logo will be installed for your best photos and selfies. And finally, some of the Disney characters will make surprise appearances at the Disney Hotels in their platinum outfits to take photos with visitors.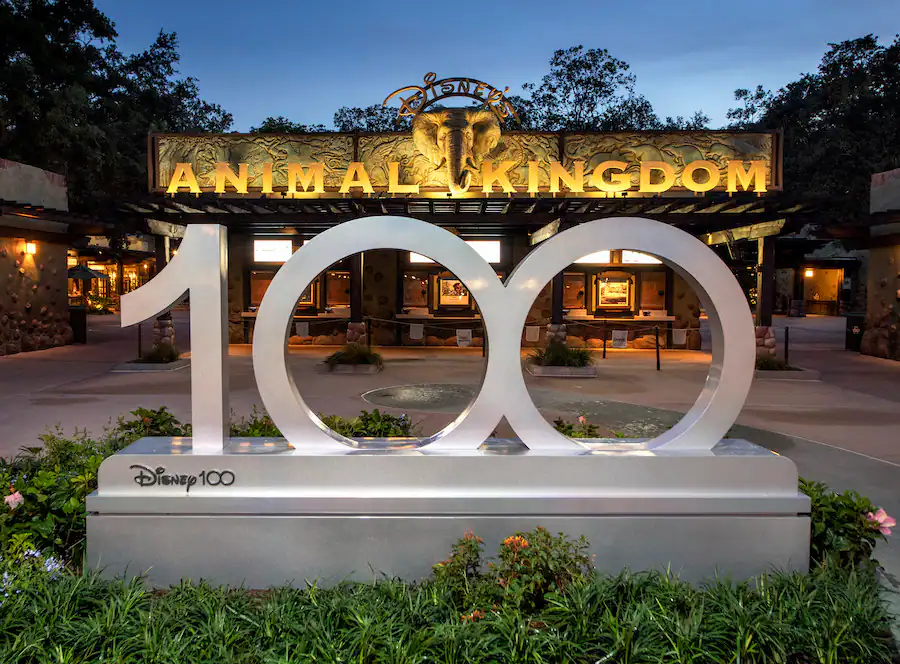 🍽 A la carte in the world By Estelle
On this week's programme, I'm taking you to the dark side of the force for May the 4th which is fast approaching. Then we'll go on a gourmet cruise and finish with a little something extra that Disney's Animal Kingdom has to offer. Let's go for a new adventure…
May the 4th Be With You
May the 4th is almost here and Disneyland Resort and Walt Disney World are getting into the colours! I have made a small selection for you.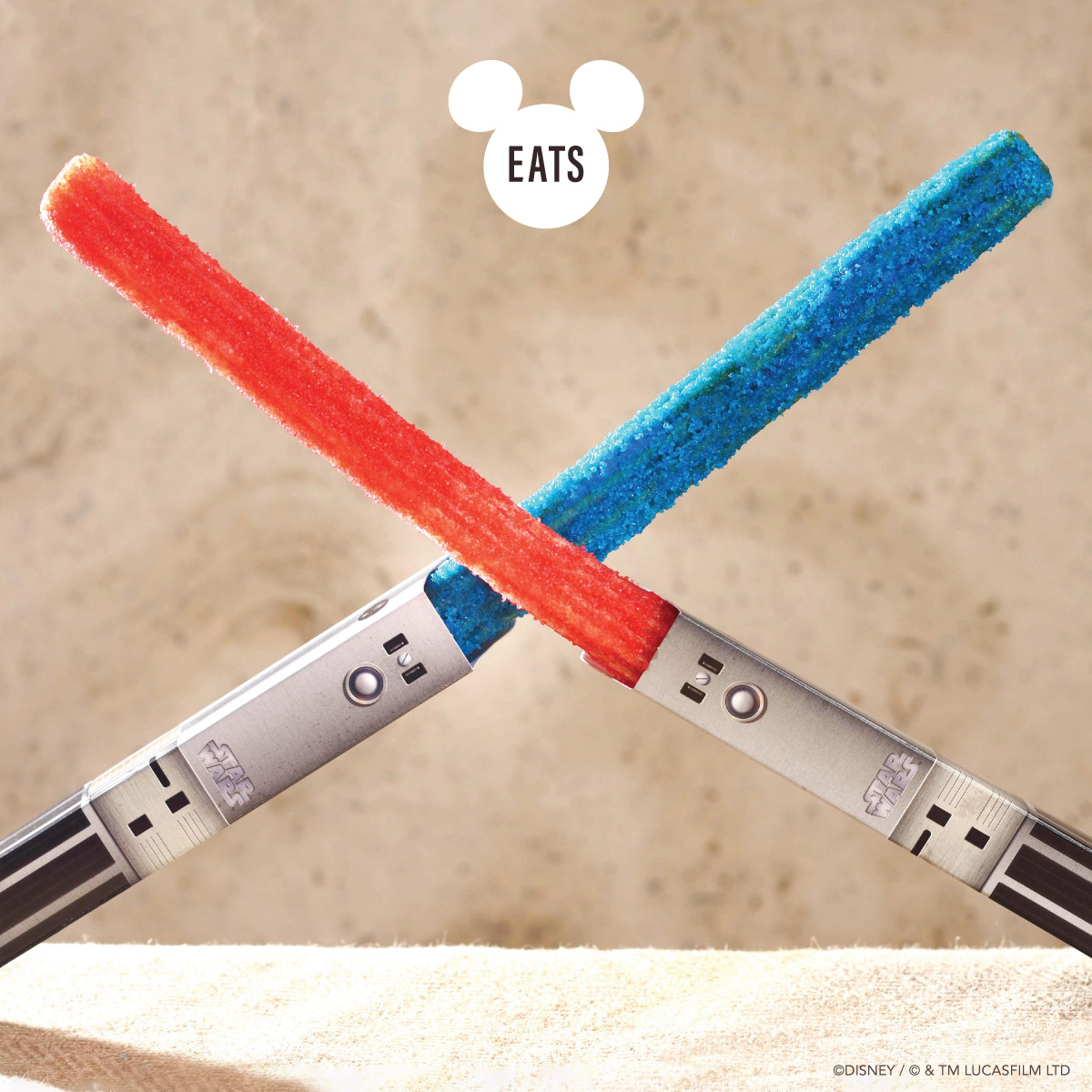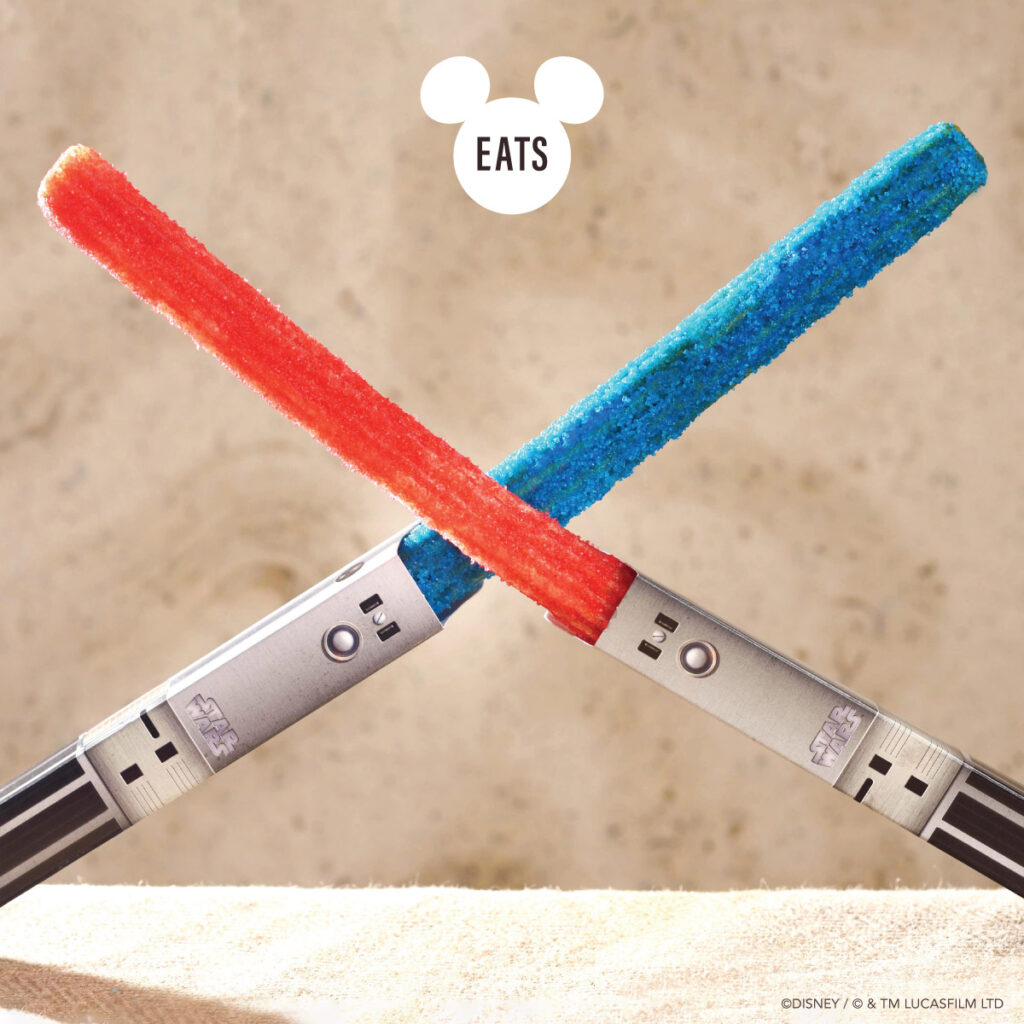 For this celebration, your taste buds will go to the dark side of the force! Churros in the shape of lightsabers served with chocolate sauce. A chocolate/peanut butter cupcake in the shape of Darth Vader. The Millennium Falcon will take you to an asteroid field of brownies, all with vanilla/mint ice cream! It will also be possible to drink a blue milk with strawberry/raisin candy balls.
Silver Anniversary at Sea
It's time to get on board the ship to celebrate 25 years of Disney Cruise Line! Here is a first look at the treats for the Silver Anniversary at Sea.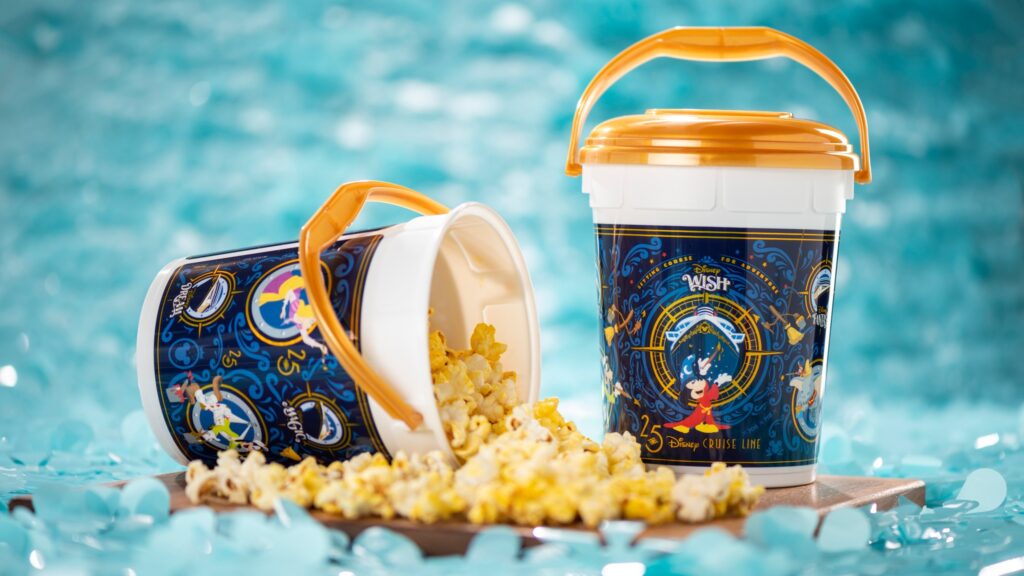 The pastry chefs have put their faith in gourmandise for this anniversary. Between chocolates, candies, cupcakes and cookies, there will be something for everyone. For the occasion a popcorn bucket has been specially created, presenting 25 years of Disney ships (from the very first to the most recent).
Disney's Animal Kingdom Park
The little extra that makes Animal Kingdom (Walt Disney World) happy, a new popcorn bucket is available. As you can see, this one is the effigy of the very famous Pumba warthog!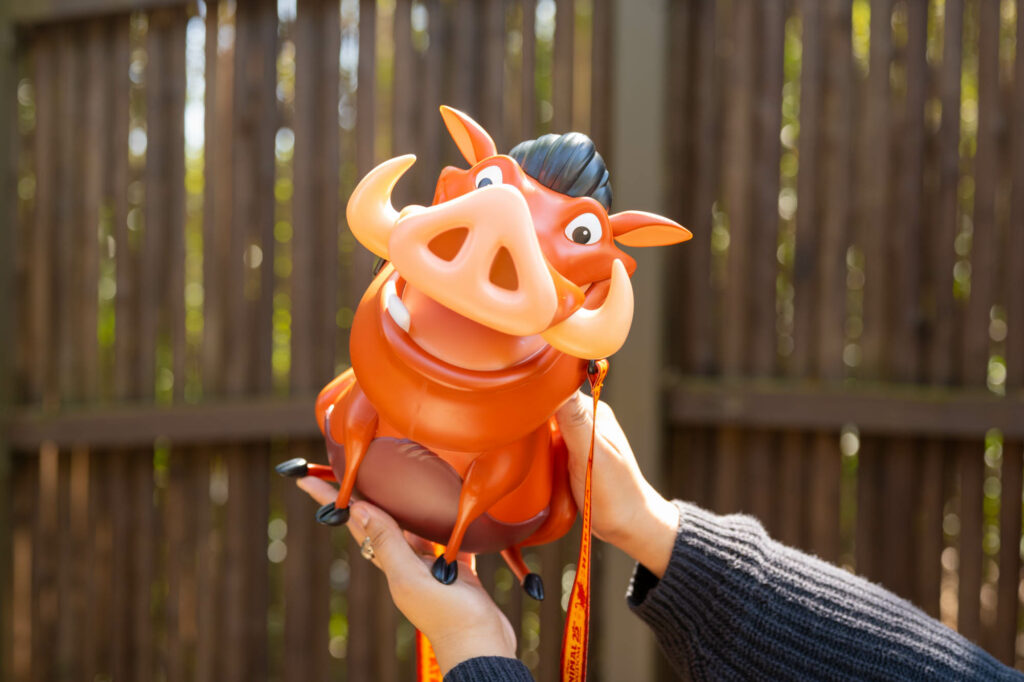 🛍 Magic shopping By Jane
Check out new birthday merchandise from the Dream-Go-Round at Tokyo Disney Resort, or join the adventures of Ariel with ShopDisney. For the bravest among us, try your luck with LEGO mystery bags with rare characters to display or add to our Disney LEGO sets.
Tokyo Disney Resort 40th anniversary
Tokyo Disney Resort is celebrating its 40th anniversary with the Dream-Go-Round celebration. Presented in pastel rainbow colours to complement the theme, the merchandise is plentiful. Dream-Go-Round runs from April 15, 2023 to March 31, 2024, taking over from the 30th anniversary celebrations of Disneyland Paris and the 50th anniversary of Walt Disney World.
Japanese visitors can discover a Mickey or Minnie Mouse plush toy dressed in a 40th anniversary costume for ¥2,600. Need a hug? Choose from Minnie, Mickey, Daisy, Donald, Goofy, Pluto and Chip and Dale. If you decide to complete the family with Pluto, he wears a stylish 40th anniversary themed glitter necklace for ¥5,100.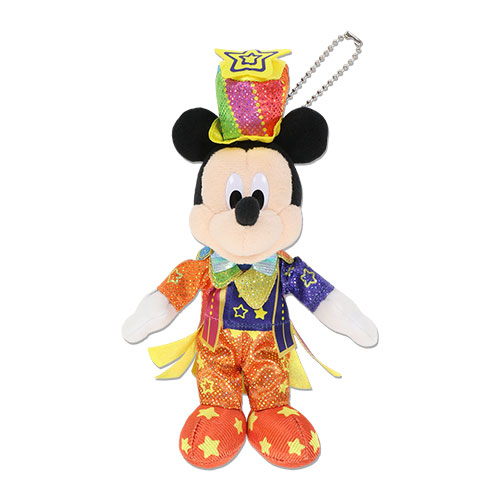 But household items are always a good excuse to shop, since they are practically an essential purchase, right? Don't miss the ¥3,200 rounded mug for enchanting tea breaks, and a ¥950 castle-designed flannel.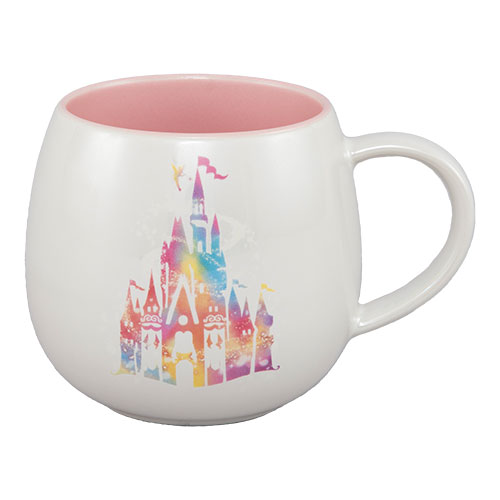 Tokyo 40th Anniversary merchandise is available at both Japanese parks, Tokyo Disneyland and Tokyo DisneySea.
The Little Mermaid at ShopDisney
ShopDisney is bringing us into the world of Ariel by promoting a new range of merchandise to accompany her live-action film. The Little Mermaid 2023 collection is aimed at all age groups.
British adults will know exactly which pyjamas to take on their next Disney holiday. The Little Mermaid sleepwear set is available for £30, with a lovely mermaid print design. ShopDisney is also targeting the Disneybounders market… In the range you will find a Little Mermaid dress for adults priced at £50. Made from organic cotton, this summer dress features a brightly coloured seashell, flower and seaweed print. Fashionable children in the UK and Europe can choose a denim jacket for €65.00 / £55.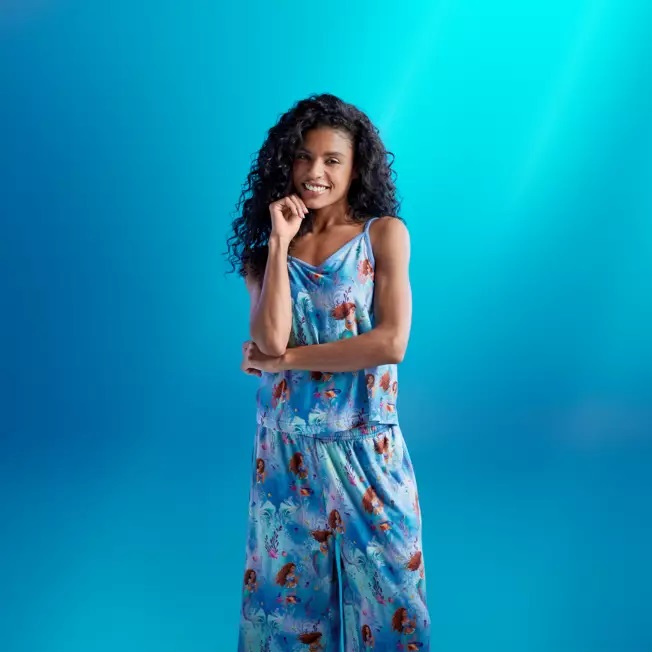 Of course, those who love dolls are not forgotten. Among the toys on sale, you will find a singing Ariel doll for €38.00. She measures 28 cm and can be dressed in a tail or skirt, allowing you to recreate scenes from her adventures on land and in the ocean.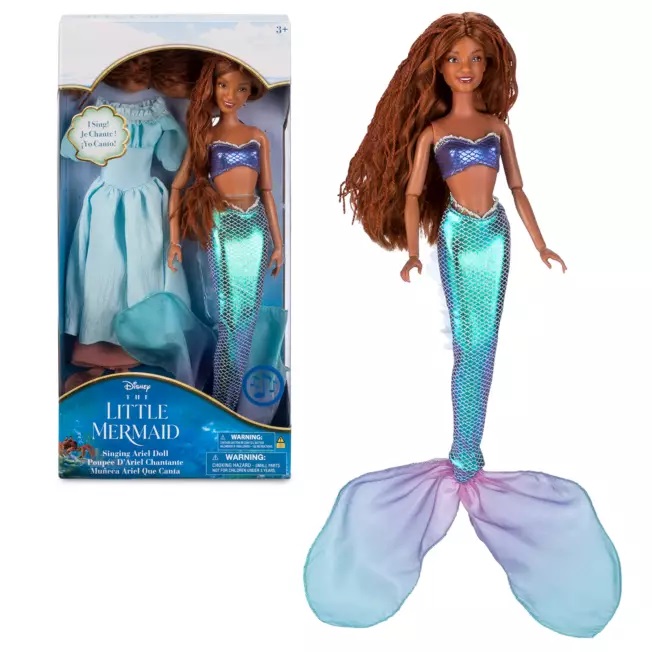 LEGO Minifigures Disney 100
Can you resist the temptation of these Disney 100 minifigures and their great accessories? In a new LEGO range due for release on 1 May 2023, there's Miguel and his guitar, Pinocchio and Cleo, Oswald, Snow White's Evil Queen and her magic mirror, Pocahontas, Robin Hood, Baymax… The list goes on and on, with rare characters and unusual extras.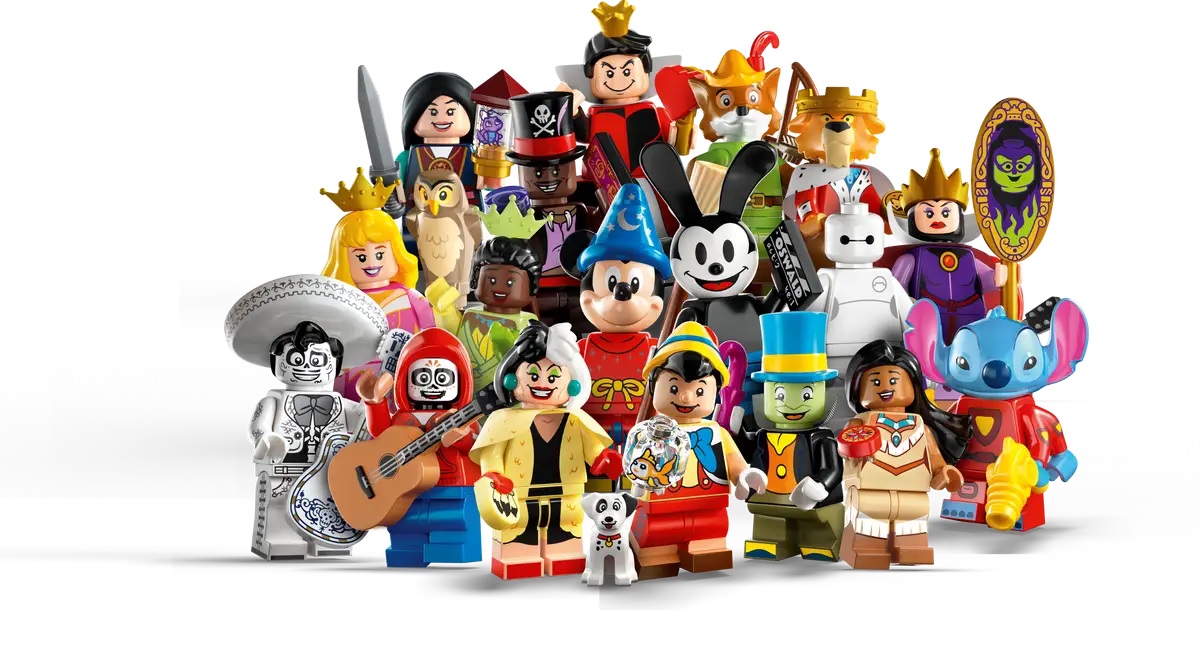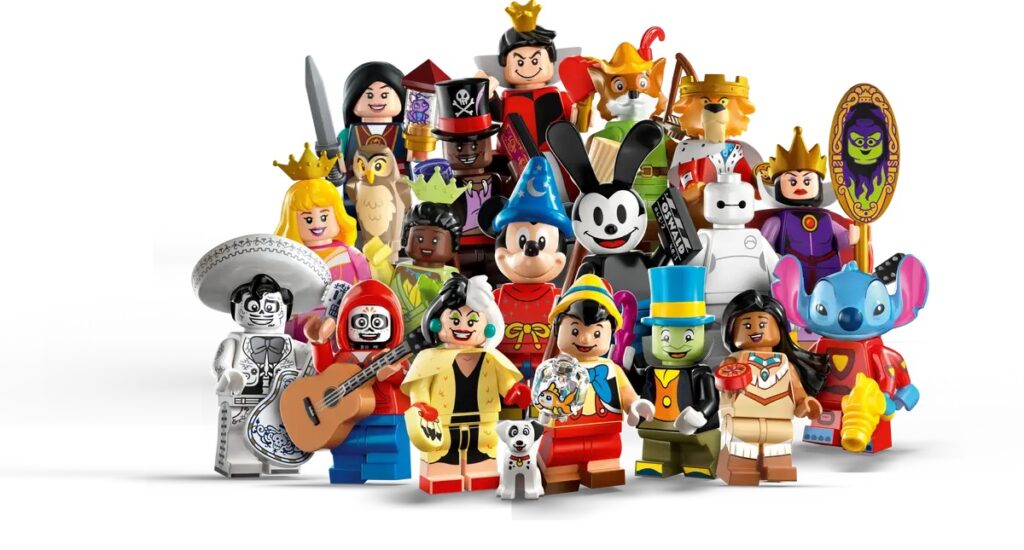 The catch is that this set of 18 Disney characters is published in mystery bags, so you'll have to keep buying if you want to find your favourite!
🎬🎮 Disney play By Eren
Thank you very much Jane, our wallets are still likely to get pretty damn hot. On a personal note, it's the Lego minifigures that I'm really excited about 👀.
But back to the point! There's been a lot of news for our game this month, so it's time to tell you all about it.
Disney festival
We admit it, we're not really talking about a Disney festival here… But there will be so many announcements from the big-eared firm during the Annecy festival in France, that our favourite brand is likely to be noticed.
From 11 to 17 June, the biggest festival dedicated to animation will be back. Once again, the event will celebrate the creativity and diversity of animation styles and techniques. Walt Disney Animation Studios, Pixar Animation Studios, Lucasfilm, Disney Television Animation and Disney Junior will have the opportunity to demonstrate their desire to create an even wider universe for all audiences.
Jennifer Lee, Creative Director of Walt Disney Animation Studios, will present images from the upcoming animated film Wish. She will be joined by renowned animator Eric Goldberg, as well as Dan Abraham and Trent Correy, the directors of the studio's next short film.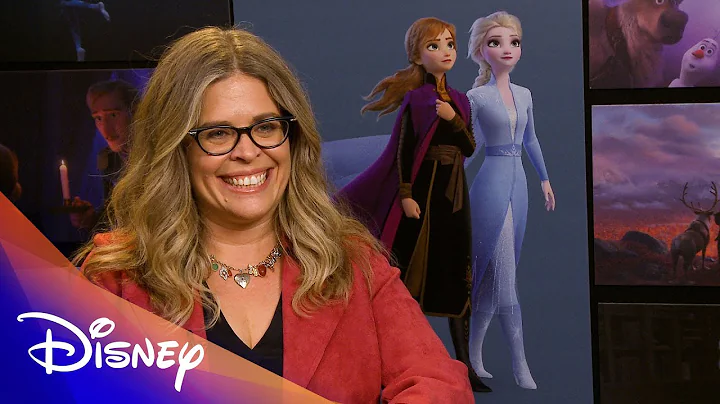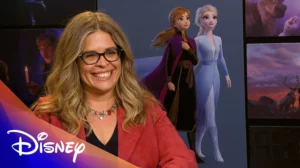 On the Pixar side, director Peter Sohn and producer Denise Ream will be on hand to present Elementary.
With lots of other big names, and big announcements, this event is clearly not to be missed. We'll be watching it for you… Stay tuned!
GalaTCG and Lorcana…
We were telling you about the event just before? Let's continue! Indeed, we had the chance to go to the GalaTCG. This event dedicated to playing and trading cards was the opportunity to discover for the first time in France the future game Lorcana.
We won't lie to you: it's beautiful! The stand itself was a dream. With its screen walls, you could see the future animated cards. The wizard Mickey clearly makes an impact.
Demo
Once on the stand, we were treated to a first demo. No big news: the rules had already been leaked. It was nevertheless an opportunity to discover some new cards, such as the Beast, and it particularly caught our eye.
The more you learn, the more you like it. The game looks dynamic, technical, and the illustrations are particularly well done. It's a no-brainer, and the merchandising will also do the trick. Whether it's the game mats or the storage boxes: everything is beautiful.
We love this effort in the aesthetics of the game that honours Disney, without falling into the ease of taking screenshots of the films.
This event was the opportunity to exchange with future fans of the game, but also with representatives of Ravensburger. We were able to learn some new information about the game… which we unfortunately can't reveal to you at the moment. In any case, we assure you that you should follow this game closely, because you should inevitably hear about it. And some of the upcoming announcements will make you very happy! 👀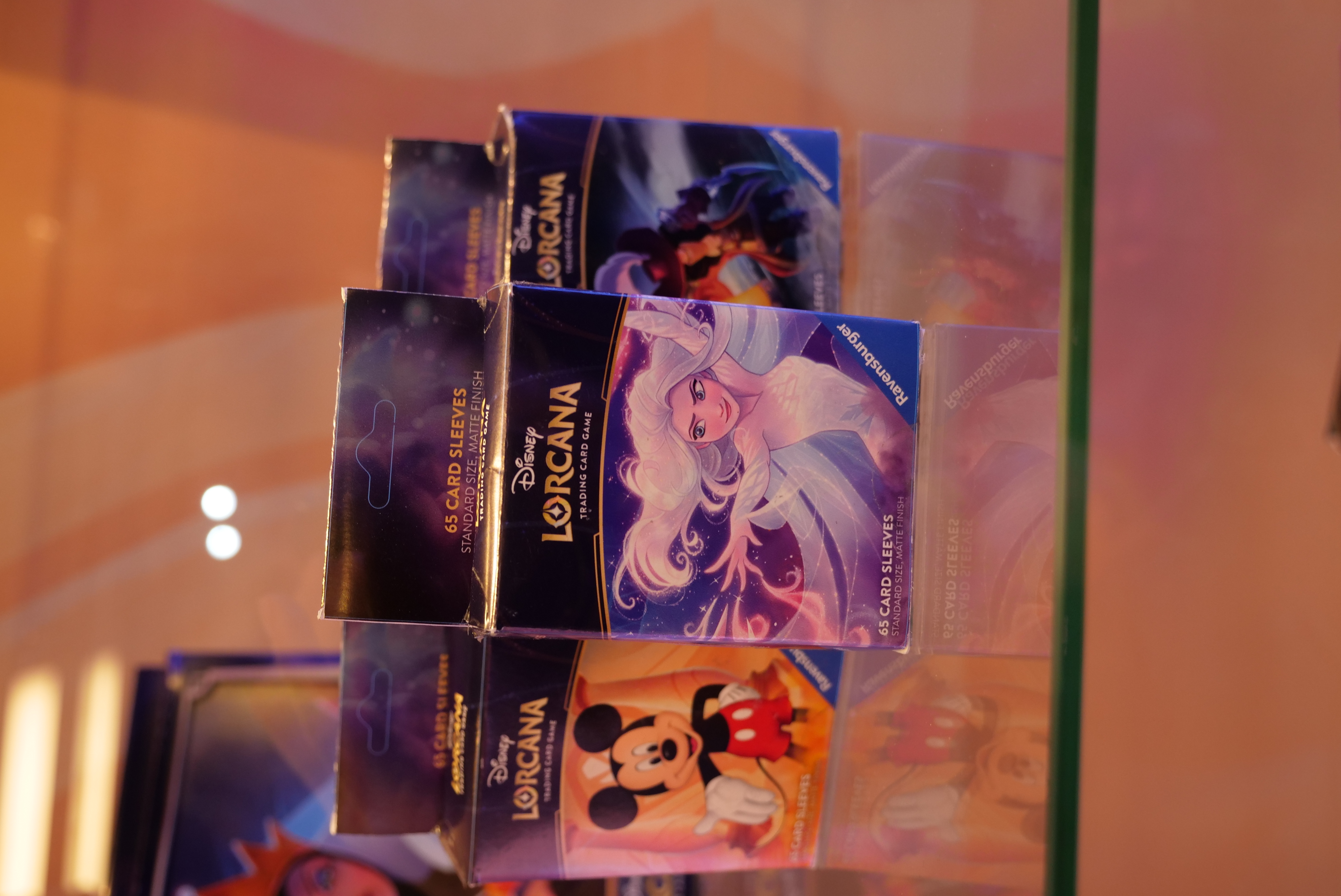 ---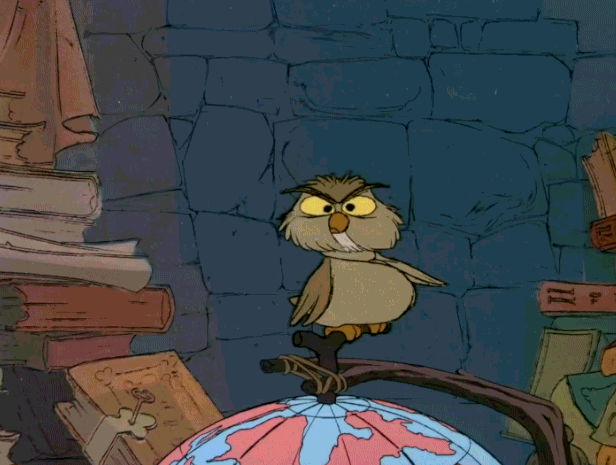 Our flight on Worlds of Disney is now over and you are back home. We hope you enjoyed your trip with us! Don't miss our next issue for a new world tour of Disney news.
Pss! If you missed the previous issue, it's over here!