Worlds of Disney #16 is out at last! In this new issue, we take a look at Ravensburger, the company accused of plagiarism in one of its new Disney games, the 6 months to go until Christmas with desserts that smell of cinnamon, and Pixar's place of honour on the plates of American and Asian parks! Kawai novelties straight from Japan. And finally, the latest news on the Disney 100: L'Amitié c'est Merveilleux (Friendship is Wonderful) exhibition in France and season 2 of Disney Speedstorm! So, if the Disney planet is spinning a little too fast for you and you've missed out on some news, Hakuna Matata! Worlds of Disney is here to bring you the latest Disney news from around the world! Settle in, it's time to circle the globe without jet lag!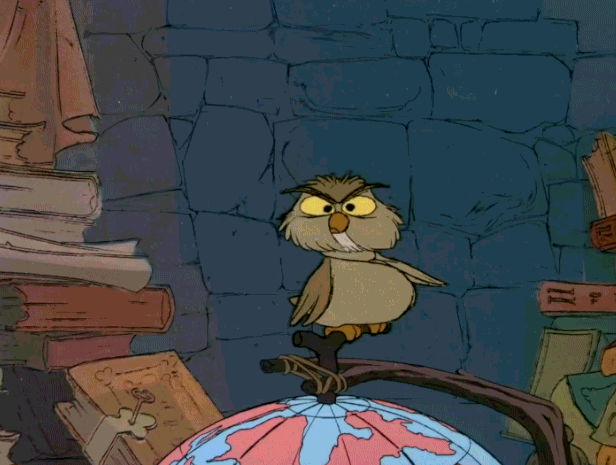 Worlds of Disney – The news that sent shockwaves through the Disney Games world
The Lorcana card game has been in the news a lot recently… And Ravensburger could have done without the publicity.
At D23, the famous board game publisher took the opportunity to announce the forthcoming release of Lorcana, a complete game with strategy cards, boosters, decks and more… At the event, the publisher unveiled some of its magnificent cards, and the first tests looked very promising ahead of the worldwide release in August.
A release which, for the moment, seems compromised. Uppercut Deck, an American company specialising in card games, has filed a plagiarism complaint against Ravensburger because Ryan Miller, co-designer of Lorcana and former employee of Uppercut Deck, is alleged to have used the same mechanics in Lorcana as in a game invented for his former company. The accusations, which have far-reaching consequences, could well push back the release date of the long-awaited game in the Disney Sphere.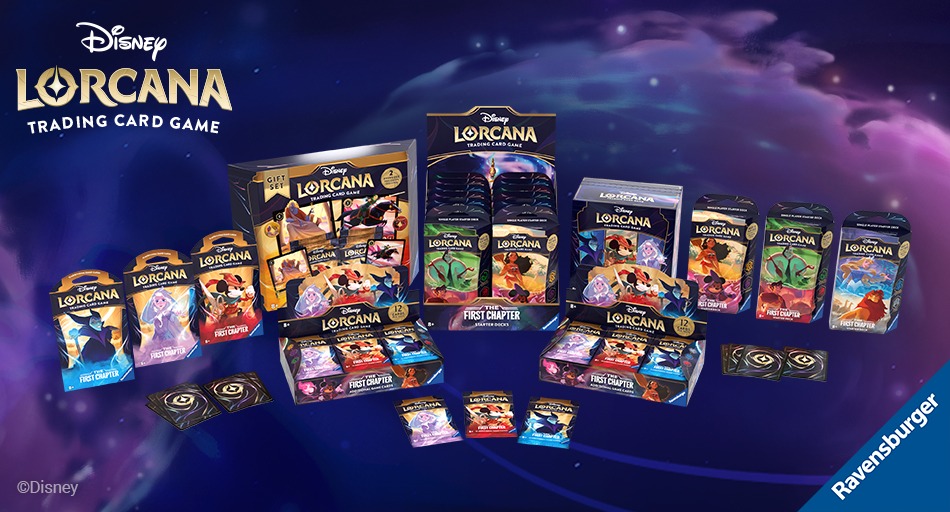 ---
🍽 A la carte in the world By Estelle
I can't wait to get back to you this week, because I've got lots of new things for you to discover! Enough chit-chat, let's get started!
Happy Halfway to the Holidays!
June means that we're halfway through the year and, more importantly, 6 months away from Christmas! So it's time to celebrate Happy Halfway to the Holidays, which takes place from 13 to 15 June! Disneyland Resort, Walt Disney Wold and Disney Cruise Line are getting into the spirit of Christmas for just two days. Limited edition treats will be on offer to Guests! With all this going on, we can't wait for Christmas.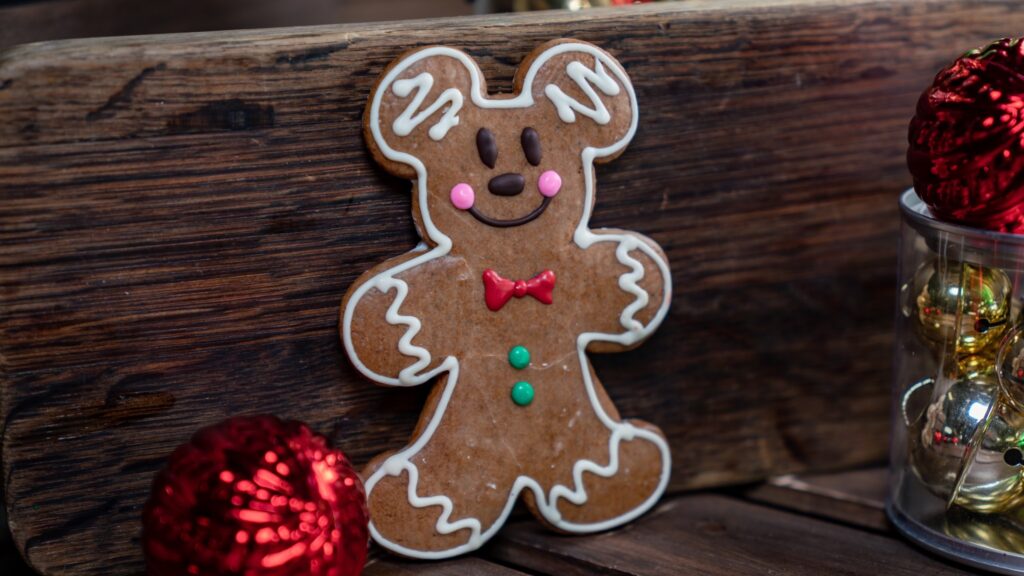 Pixar in the spotlight
As part of the Disney100 celebration, Pixar is being honoured in the American and Asian parks. Throughout the month of June, Guests will have the chance to discover some delicious new attractions. I'm sure everyone will find their favourite! A Buzz waffle sundae, a Lotso strawberry cheesecake… the choice is yours.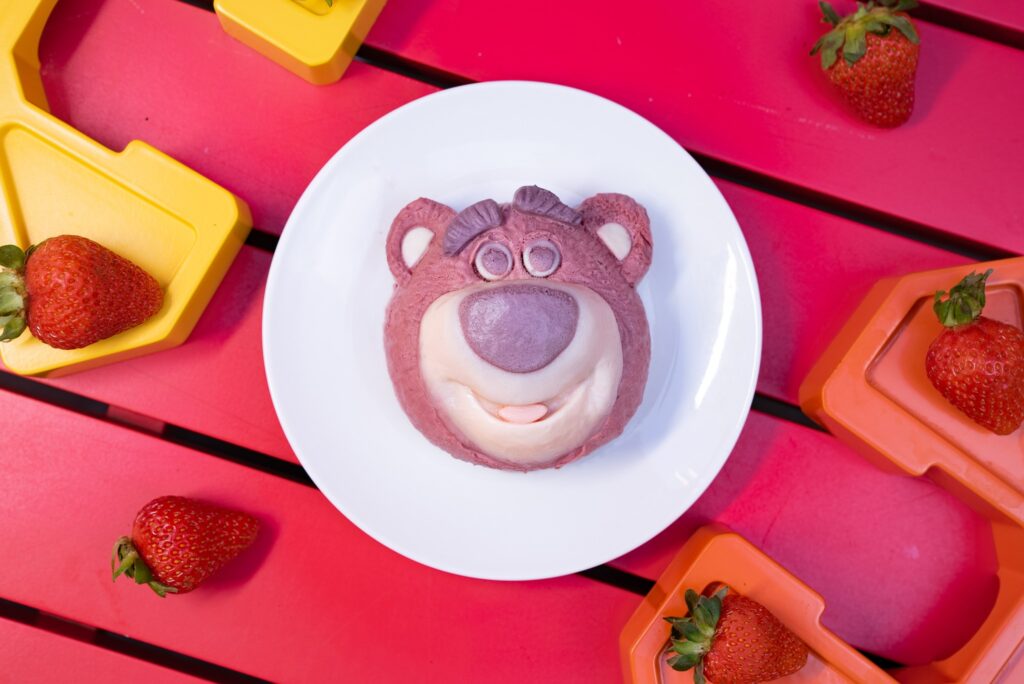 More and more new products…
We'll finish off with the Disneyland Resort, which will be offering some new dishes this summer! Here are three of them: the peach sundae, the sauerkraut sandwich and the chicken and broccoli pasta!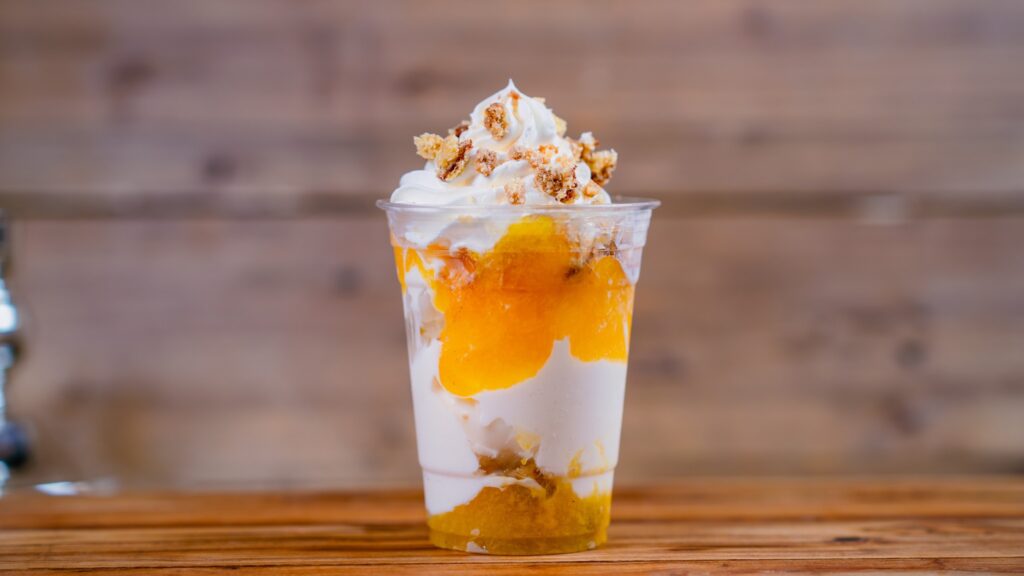 That's all for this week! I hope you've all enjoyed yourselves, and I'll see you in a fortnight for another "A la carte around the world", always with me of course!
🛍 Magic shopping By Jane
June kicks off with cute announcements from Japan, high quality clothing from Tommy Hilfiger – and LEGO spoiling us with lots of rare and fan-favourite characters. Do we have to choose…?
Tokyo Disneyland
In Japan, Tokyo Disneyland has announced the upcoming Duffy & Friends' Summer Night Melody range. The theme is stargazing on a summer night, and these seasonal items will be sold at Tokyo DisneySea from 3 July 2023.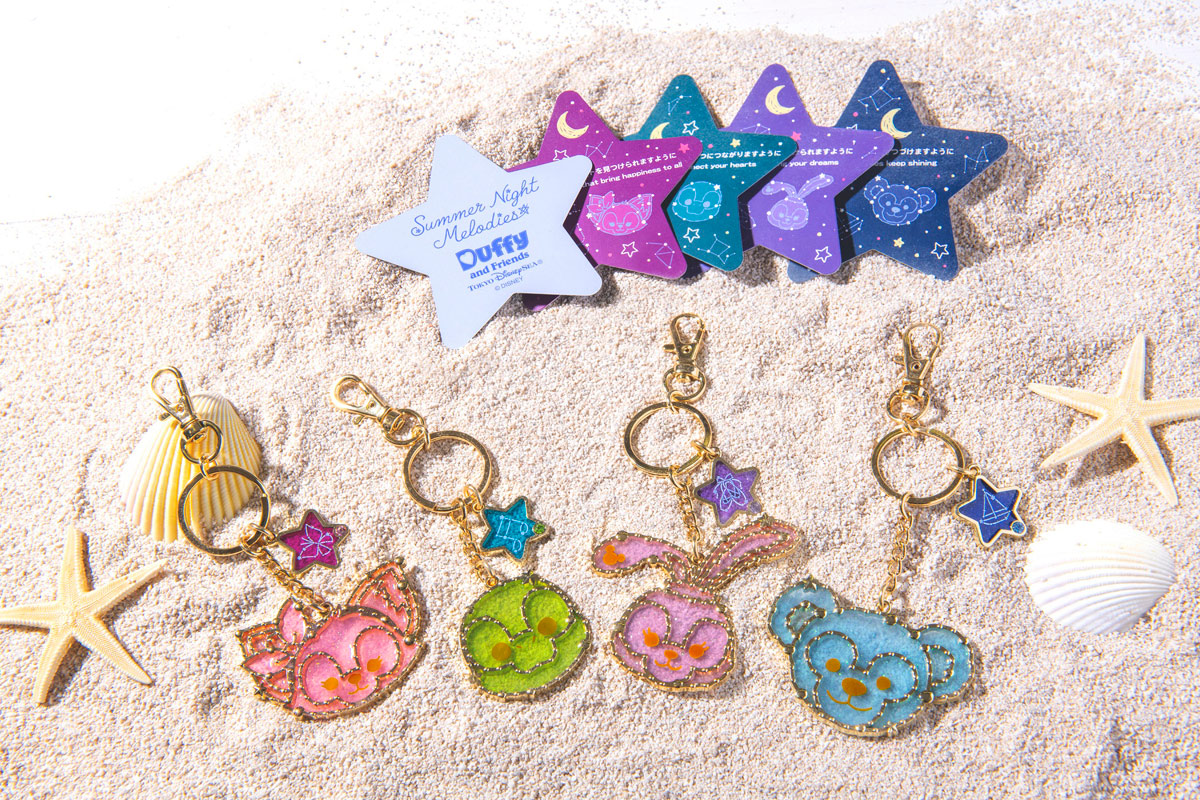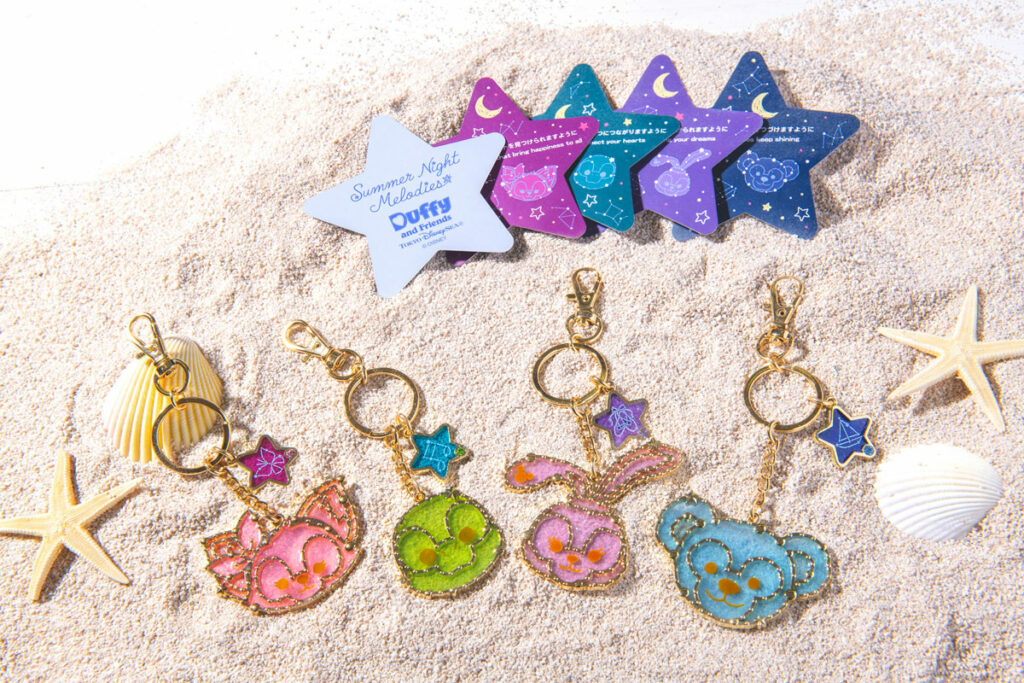 Duffy, Olu Mel, LinaBell and their friends will be appearing on merchandise. Your fashion-conscious plushie can don an official costume for ¥5,400 – perfect for stargazing! Visitors can also choose items such as a constellation keyring for ¥5,500, a pouch for ¥3,200 or a Duffy and friends plush keyring for ¥2,200.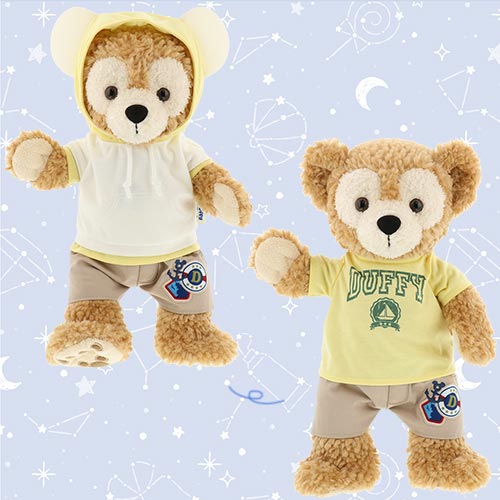 Tommy Hilfiger x Disney
The Tommy Hilfiger x Disney range in red, white and blue is now available from ShopDisney in the US. In the UK, it is sold through Tommy Hilfiger. Naturally, this collaboration is not for the budget conscious. In keeping with the usual Tommy Hilfiger brand style, these clothes are presented as quality collegiate wear.
You can pick up items such as a pleated skirt for $199/£180, the Mickey Mouse jumper close-up for $269 or a polka dot jumper for $229/£210. While the top items are on sale on ShopDisney, Tommy Hilfiger is currently offering a wider range. On Tommy's site, shoppers can find children's clothing, shoes and much more.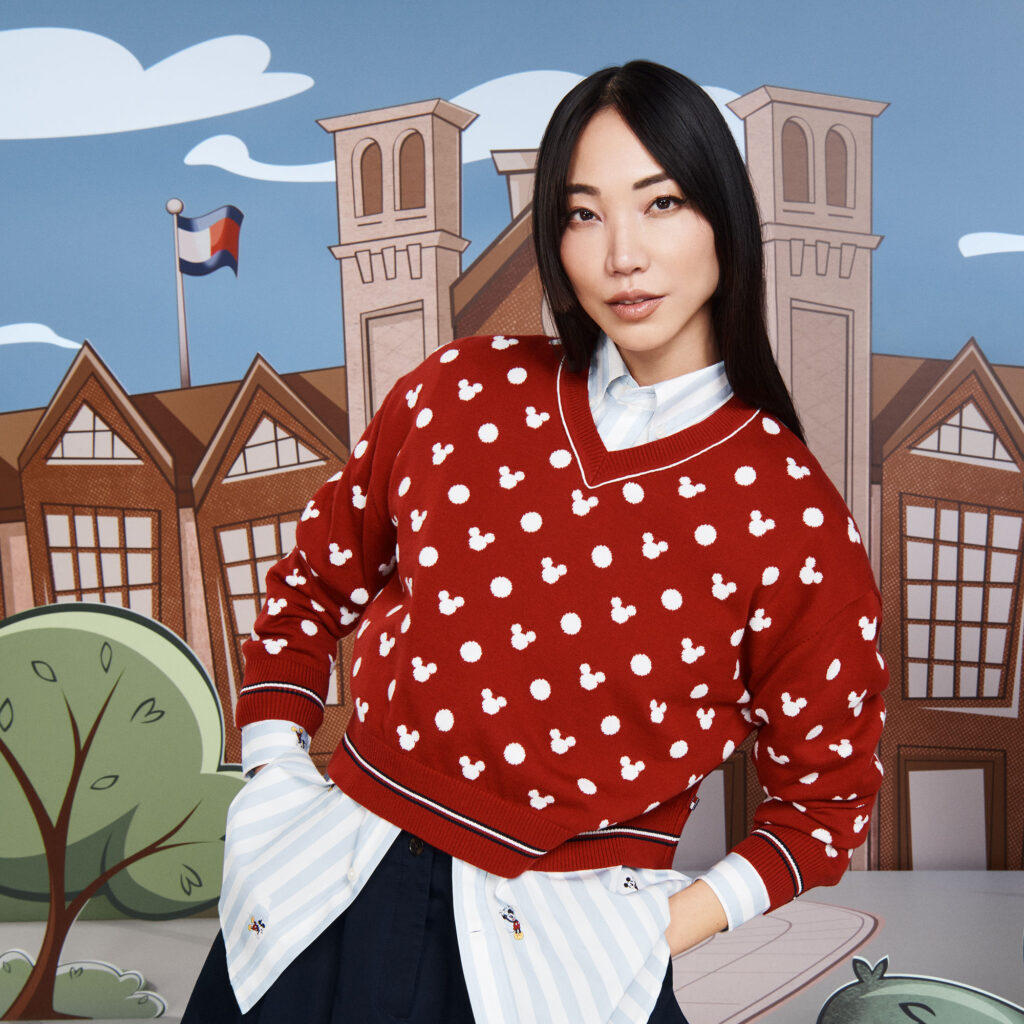 News LEGO Disney
LEGO Disney The Enchanted Treehouse, was released on 1 June and costs £149.99, but it contains a special combination of 13 female characters. In total, you'll find : Jasmine, Belle, Mulan and Tiana alongside Pocahontas (with her hair blowing in the wind), new characters Raya and Mirabel, Elsa and Anna from the Snow Queen empire, as well as Tinkerbell, Wendy and Alice. Each character will find accessories to match their interests in the enchanted tree house, including a waterfall and a canoe.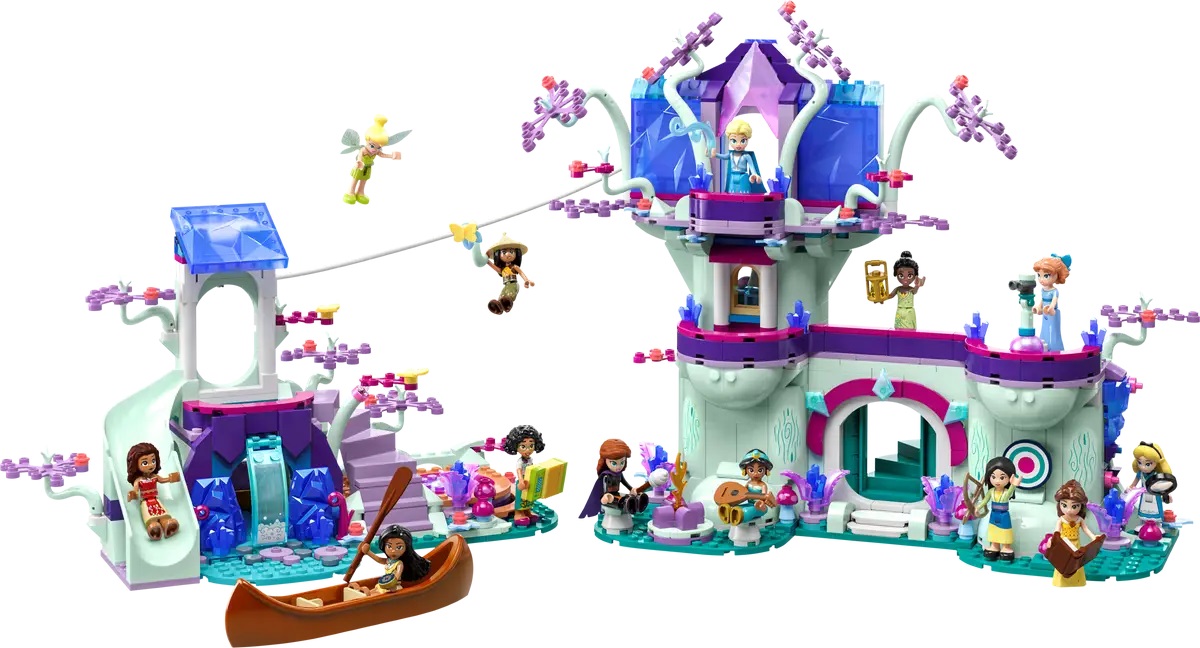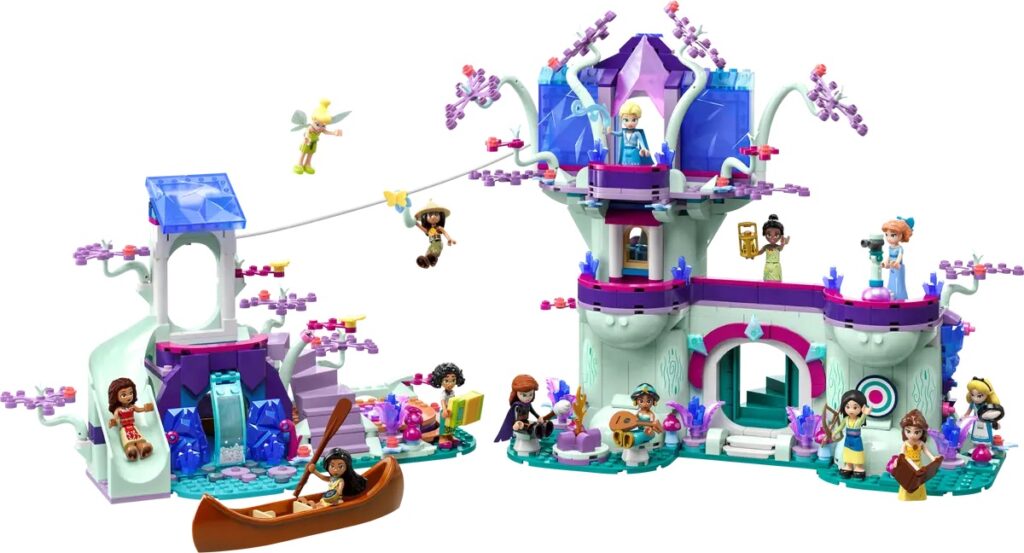 The character combinations continue with two Disney 100 Celebration sets! Sidekicks from Beauty and the Beast, Moana, Pocahontas and Finding Nemo come together in the Disney Duos Lego set. For those who have fond memories of their VHS collection, the Villain Icons set offers a combination of classic villains and the video tapes we cherished so much.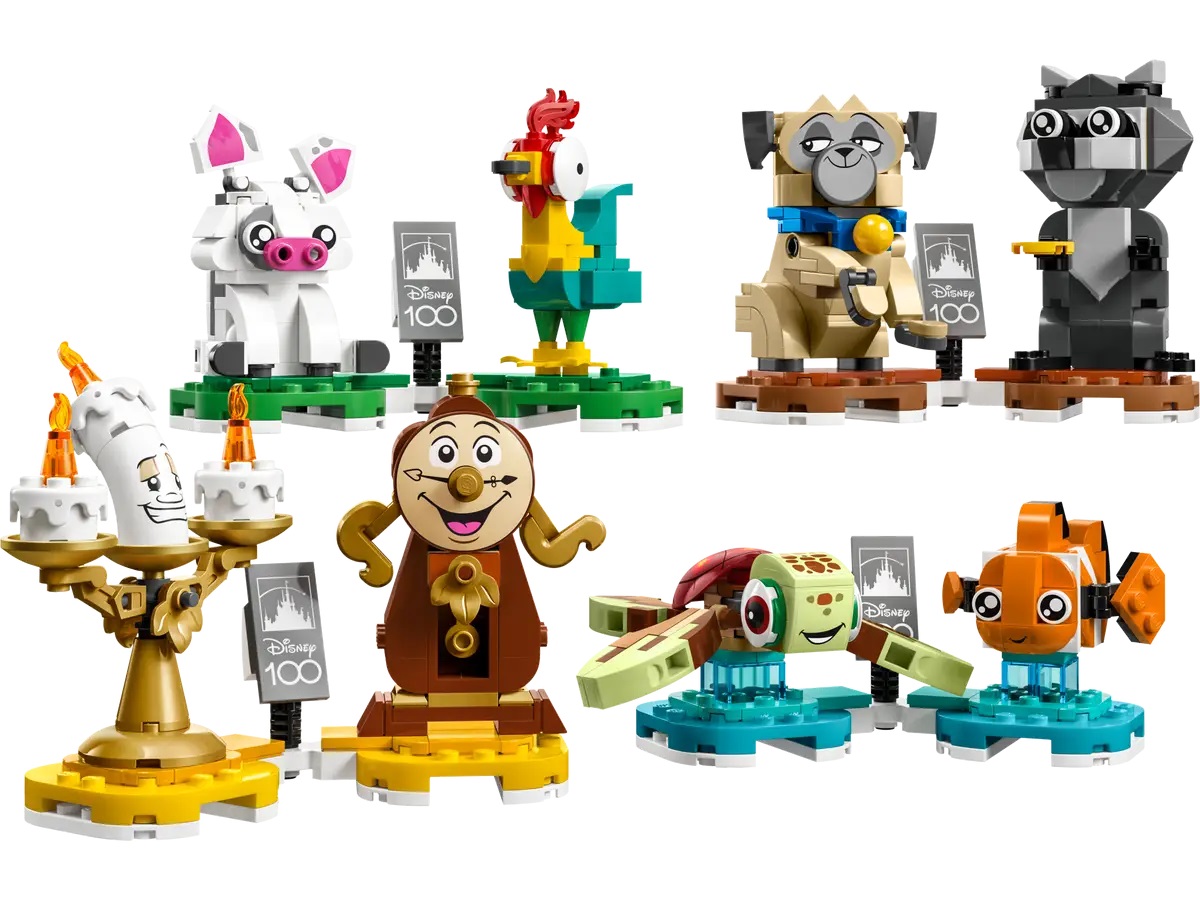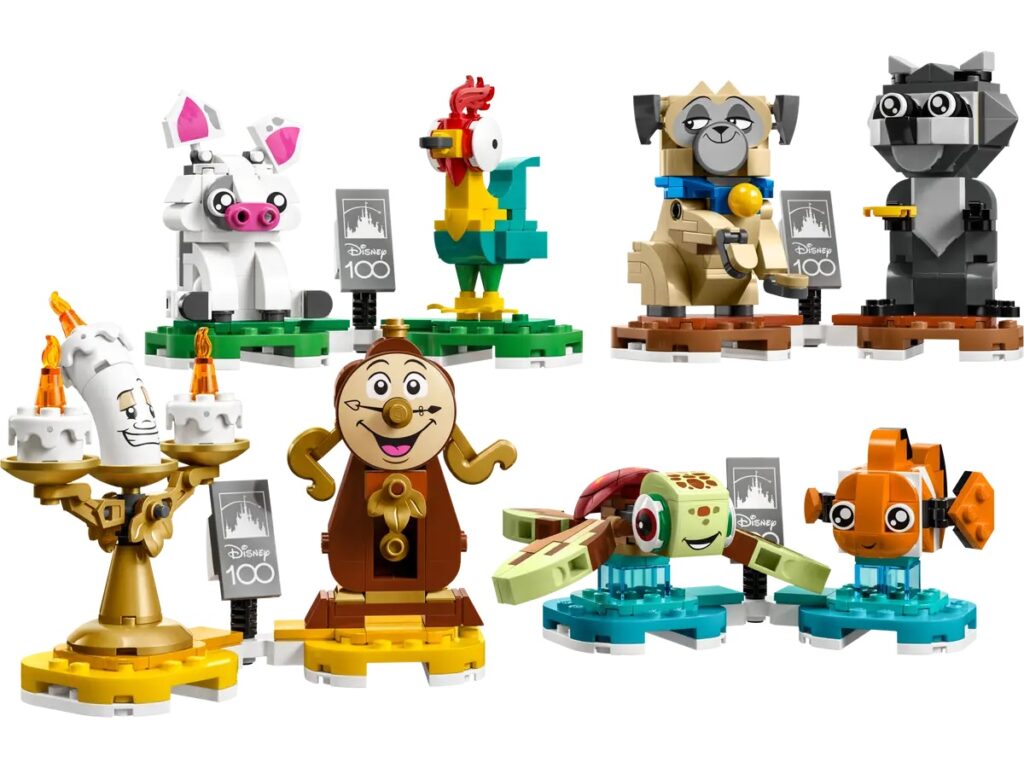 🎬🎮 Disney play By Eren
The media section has been relatively quiet recently. In the absence of news, we preferred to take a back seat rather than offer you an empty section. But this week, we're back with plenty of news. So get ready, we're off on a journey through the media!
"Disney 100 : l'amitié c'est merveilleux"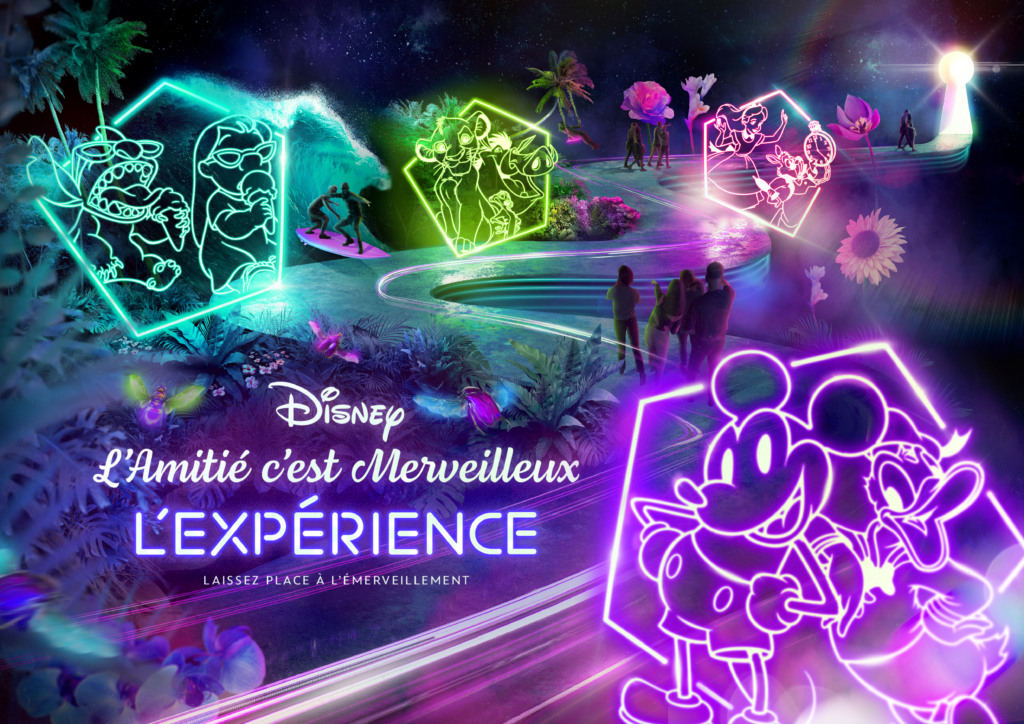 The Disney exhibition in France continues to unfold. This magical immersive experience will be open from 30 June to 9 July at Le CentQuatre in Paris. It promises immersive spaces celebrating friendship through iconic Disney stories and characters.
The exhibition comprises 4 spaces including Alice in Wonderland, Lilo and Stitch, The Lion King and Mickey and Friends.
We can't wait to see what all the fuss is about, so take a look at some of the images here.
Let's move on to video games.
Toy Story behind the wheel
We told you about Disney Speedstorm. This excellent racing game competes with the cult Mario Kart game.
Available in early access, we recommend this ultra-energetic racing game, with its dynamic gameplay and over-the-top soundtrack that lets you rediscover the iconic Disney hits.
Without being a pale copy of Mario Kart, it gives you the same kind of pleasure when you play it, with a capital fun out of the ordinary.
Following its success, a season 2 is already on the way.
After Monsters ink. took centre stage in season 1, it looks like our favourite toys are taking over. The "to Infinity and Beyond" season will welcome Woody, Jessie and Buzz. We also know that Steamboat Mickey and Black Pete will be joining them, which will add to the catalogue of characters. And that's not something we're going to shy away from…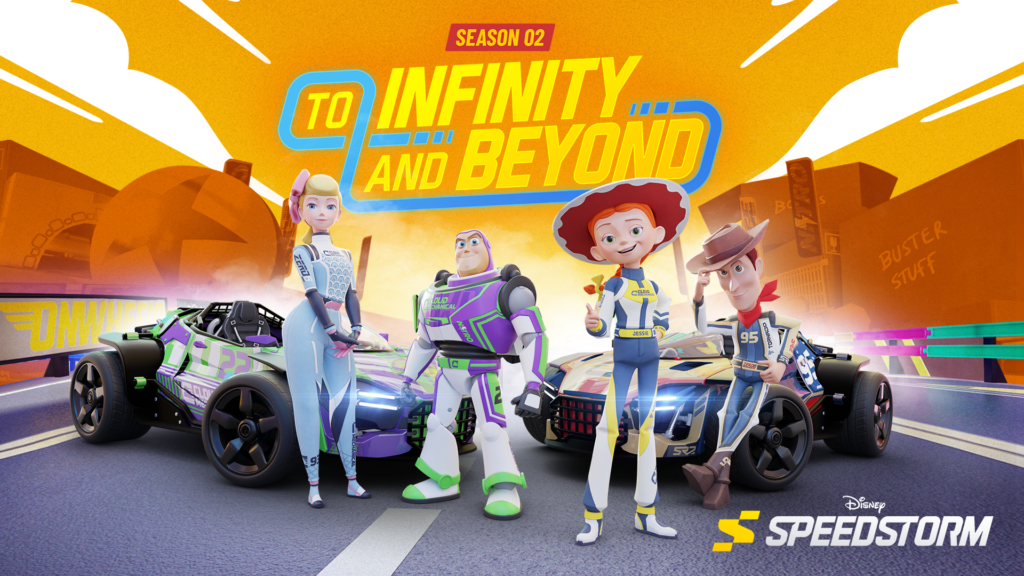 The other big surprise is the announcement of 2 new game modes, but we still don't know much about them. We'd have liked to tell you more, but season 2 arrives on 13 June, the day this article went to press. See you in the next issue for more!
---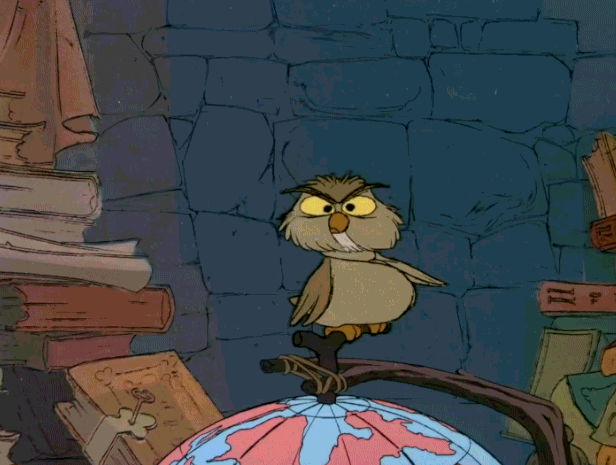 Our flight to Worlds of Disney is now over and you're back home. We hope you enjoyed your trip with us! Don't miss our next issue for another round-the-world tour of Disney news.
Pss! If you missed the previous issue, it's over here!