On April 12, 2022 at 9:01 am precisely, Disneyland Paris will celebrate its 30th anniversary. For this exceptional day, ED92 presents its programme for a perfect anniversary on 12 April! Between the usual shows and surprises organised by the fans, this day promises to be full of emotions.
8.30-10:00 am: 30 years of magic
On this special day, a little surprise will await visitors on Main Street USA.
9:01-10:00 am: ED92 Assemble!
As the Disneyland Park has just entered a new decade, ED92 will meet you at the fountain of the Plaza Gardens Restaurant to distribute badges commemorating the day on which you can write your first name or nickname with pens. We will all contribute to brighten up the day!
In addition to the badges reserved for our team members, we will also be making available some 30 badges. You will also find all the information you need to make your own badges a little further down in this article.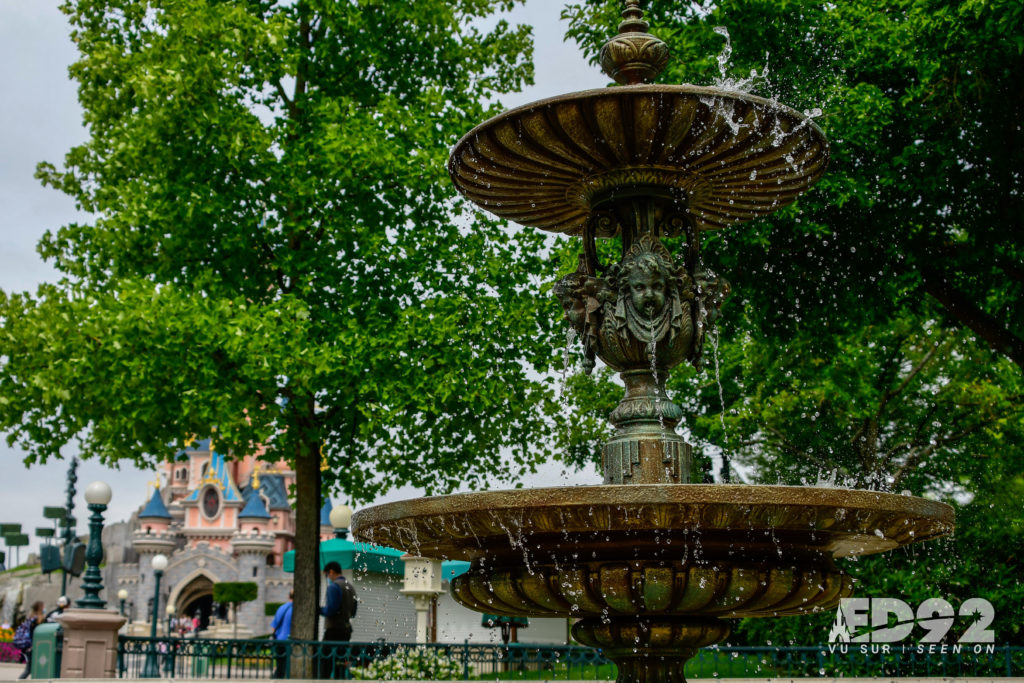 Location: Fountain of the Plaza Gardens Restaurant
Schedule: Between 9:01 and 10:00
12:15 – 12:50 am: Dream… ans Shine Brighter!
Let's take part together in the first performance of the day of Dream… and Shine Brighter! in Central Plaza before gathering for a first souvenir photo.
Location: Central Plaza
Schedule: After the Show – By 12:45 am
Time to be determined: The Main Street Quartet enchants Disneyland Paris
Are you ready to dive into the special atmosphere of 1992? A true monument of the American Parks and absent for far too long from our beloved Disneyland Park, find 4 members of the original Main Street Quartet for a moment of musical communion on great classics. Let's sing… and Shine Brighter!
Location: In front of Dapper Dan's Hair Cut (the barber) – Flower Street – Main Street U.S.A.
Schedule: To be determined – Keep an eye on our social networks to be informed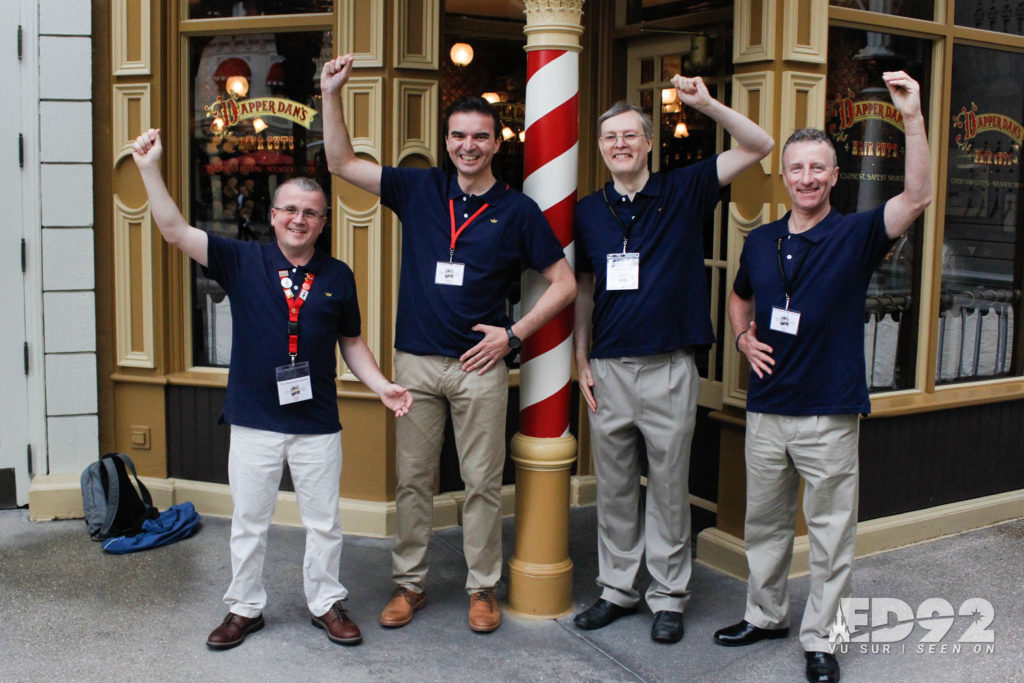 2.30-4.30 pm: Celebrating 30 years of Disneyland Paris with the Imagineers
For those who have earned their invitation, head to Disney's Hotel New York – The Art of Marvel convention centre to attend the exceptional conference with many Disney Imagineers. Tony Baxter, Beth Clapperton, Tim Delaney, Tracy Eck, Björn Heerwagen, Sylvie Massara, Tom Morris will be on stage, some for the first time since the 90s! The conference will be moderated by David Wilson, Vice President & Site Portfolio Executive, and Tom Fitzgerald, Portfolio Creative Executive.
For all others, a live broadcast on the Disneyland Paris YouTube channel will allow you to follow the event.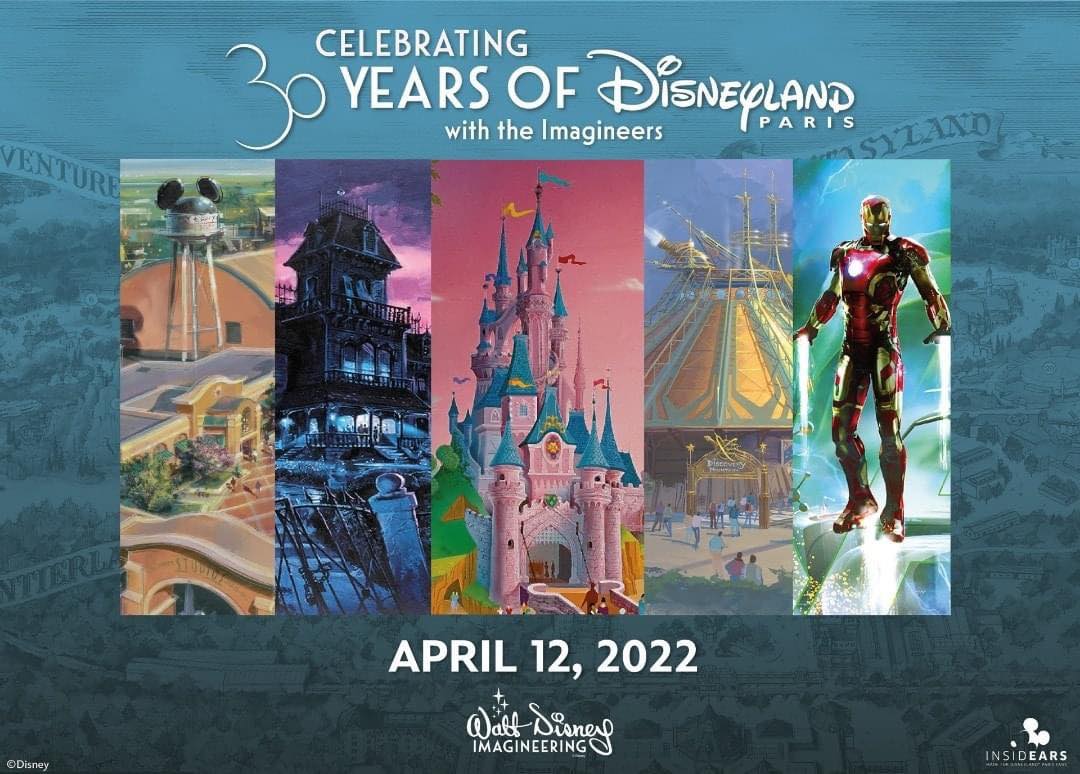 FULL – 18h15 : Group photo
The number of places being limited, the access to this group photo is unfortunately already full.
As in 2017 and at the initiative of Disney Central Plaza – le forum de Chronique Disney, we are joining forces with our fellow Disneyphile, Radio Disney Club, Disneyland Paris bons plans, Disneyland Forum Club, Hello Disneyland, Disney Central Plaza et Chronique Disney to offer you a group photo (location to be determined).
Location: To be determined
Schedule: 18h15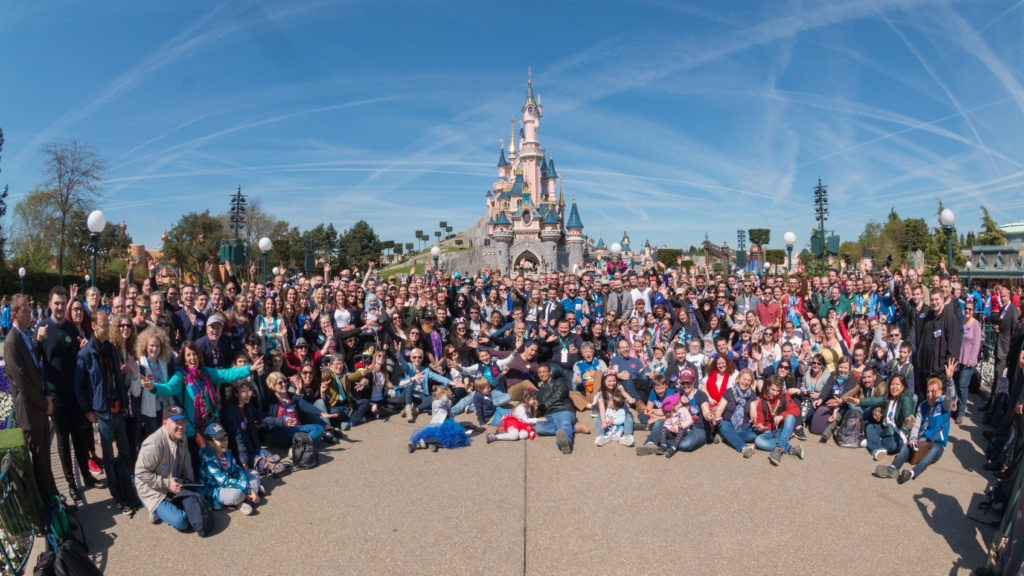 We propose a badge that you can personalize with your nickname so we can recognize each other. Thanks to @Flounder69 (Disney Central Plaza) who created them!
You can use any software you want to integrate your nickname (we recommend Arial MT Rounded). If you don't know how to do this, print the version with the white rectangle and write it down manually. Recommended size for printing: 5 cm wide. You can open each badge image individually for printing.
You are free to fix them as you wish. Print them on stickers, stick them to cardboard, use a safety pin or tape….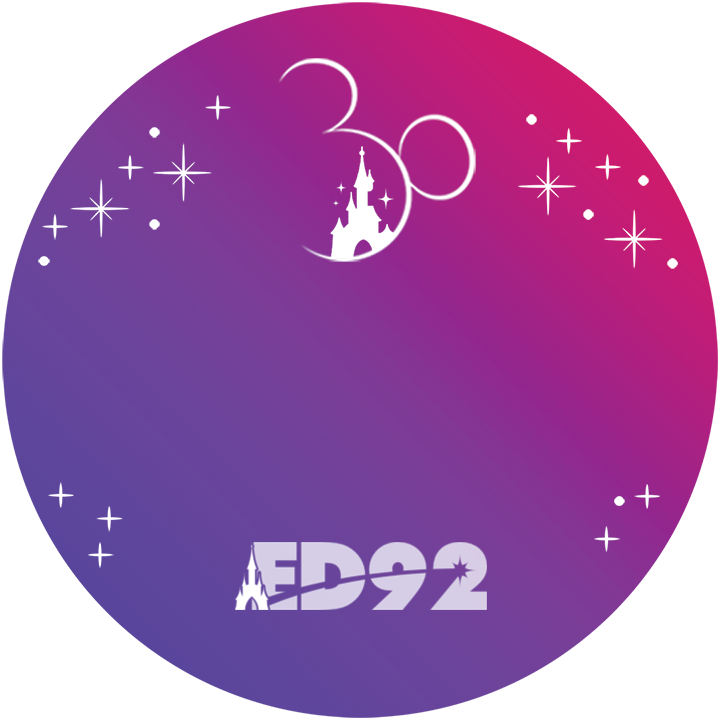 Below, you will find badges for the main Disney fan communities of around 100,000 people or more (excluding YouTube). Neutral badges to be personalised according to your favourite media or your personal desires are also available (the last two badges of the series below) to allow everyone to participate in the event. These different badges will not give access to any additional rights on the other visitors, except the only access to the group photo.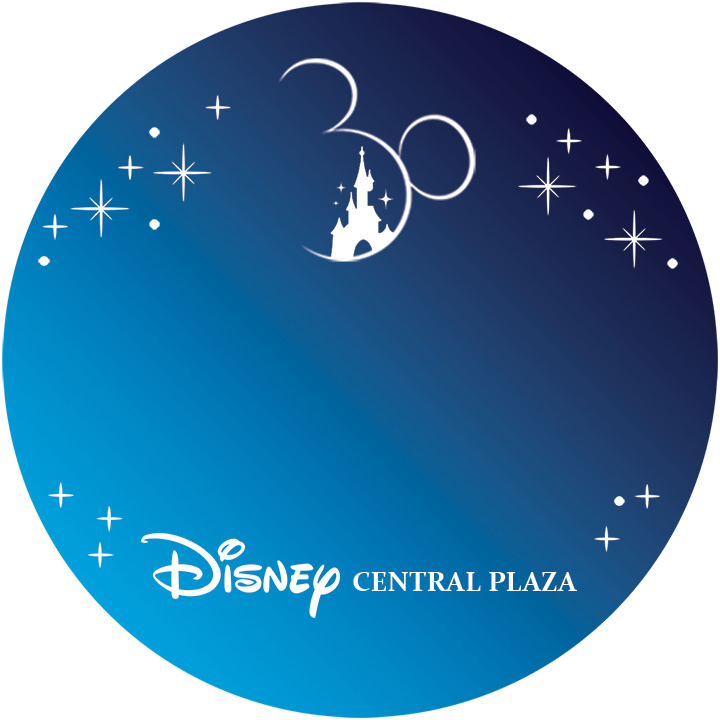 10.50 pm: Disney D-Light – 11.00 pm: Disney Illuminations
End your day with the new Disney D-Light 30th Anniversary Night Show followed by the classic Disney Illuminations.