Notice to adventurers and explorers! Go in search of the treasures that this land holds! Welcome to Adventureland!
"And now it's time for the adventure!"
Composition of Adventureland
Attractions
Adventure Isle
Indiana Jones™ et le Temple du Péril
La Cabane des Robinson
La Plage des Pirates
Le Galion des Pirates
Le Passage Enchanté d'Aladdin
Pirates of the Caribbean
Restaurants
Café de la Brousse
Captain Jack's – Restaurant des Pirates
Colonel Hathi's Pizza Outpost
Cool Post
Restaurant Agrabah Café
Restaurant Hakuna Matata
Stores
Indiana Jones™ Adventure Outpost
La Girafe Curieuse
Le Coffre du Capitaine
Les Trésors de Schéhérazade
Temple Traders Boutique
Go on an adventure!
From Central Plaza, pass through an arch with blue mosaics, reflecting the scents of the Orient. Welcome to Adventureland, the land of exoticism. The Agrabah Café, an all-you-can-eat buffet restaurant, offers refined oriental cuisine. The Agrabah Café will plunge you into the Thousand and One Nights, while Aladdin's enchanted passage will make you relive the main scenes of the animated feature film.
You can even have the chance to meet Aladdin, Jasmine and Jafar at the nearby photo point.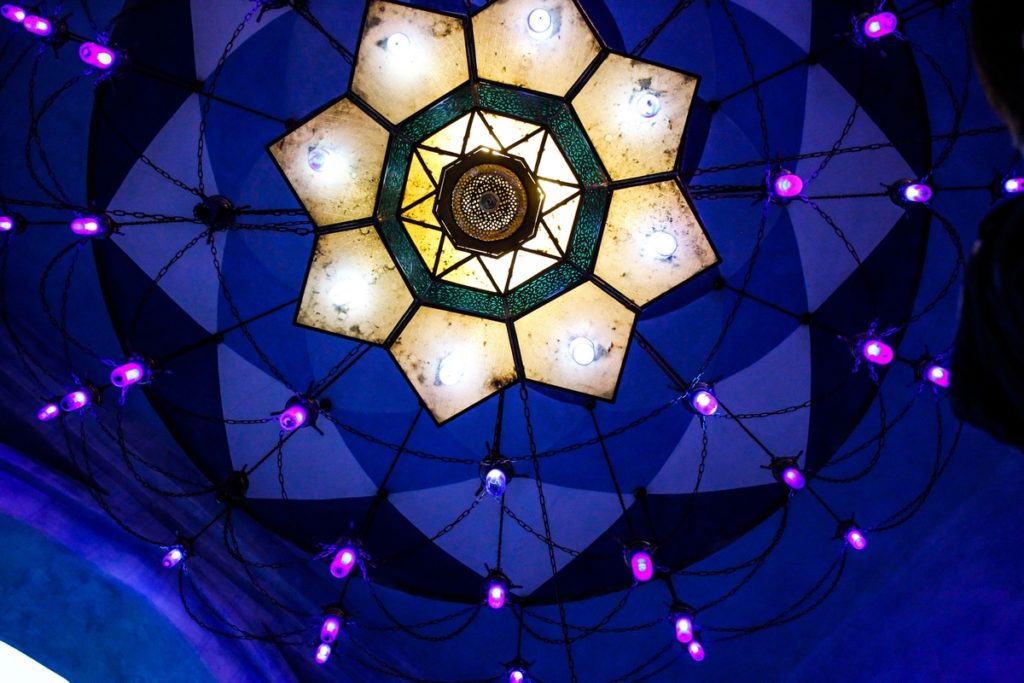 There are several possibilities for an immersion in adventure. The focal point of this land is Adventure Isle. This tropical island is home to several walking tours. Each one of them will lead you to attractions as unusual as the others.
Follow in the footsteps of Robinson Crusoe, exploring his cabin built in a mysteriously imposing tree… a Disneyodendron.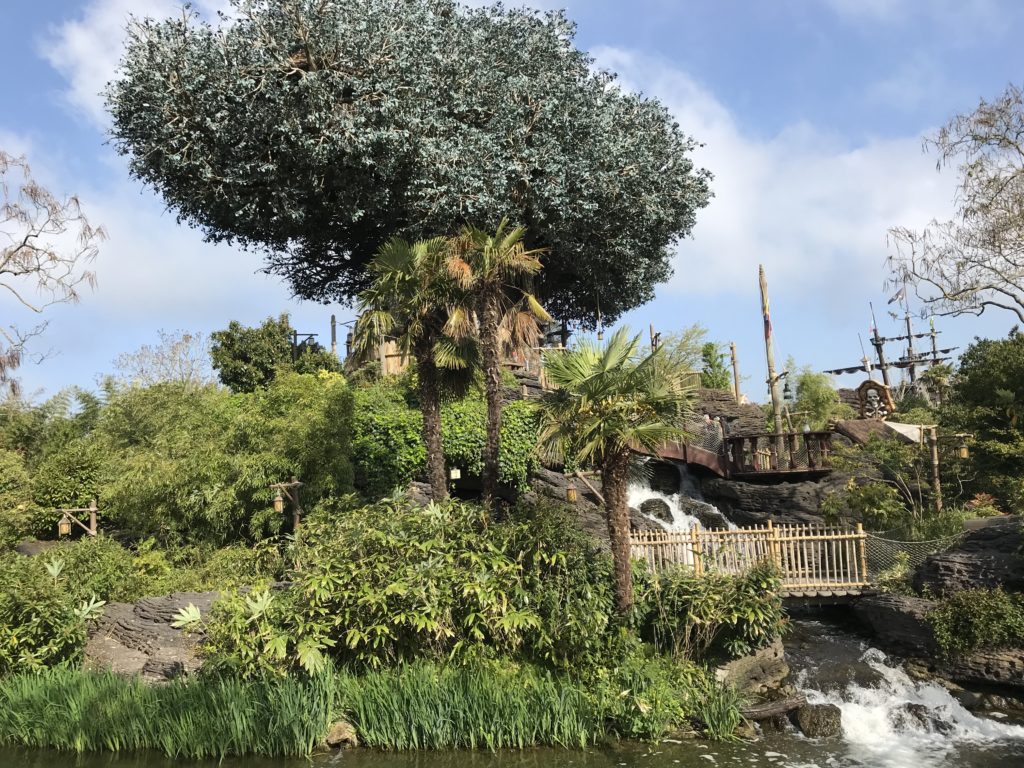 If piracy appeals to you, head to Ben Gunn's Cave, which holds the many treasures of pirates.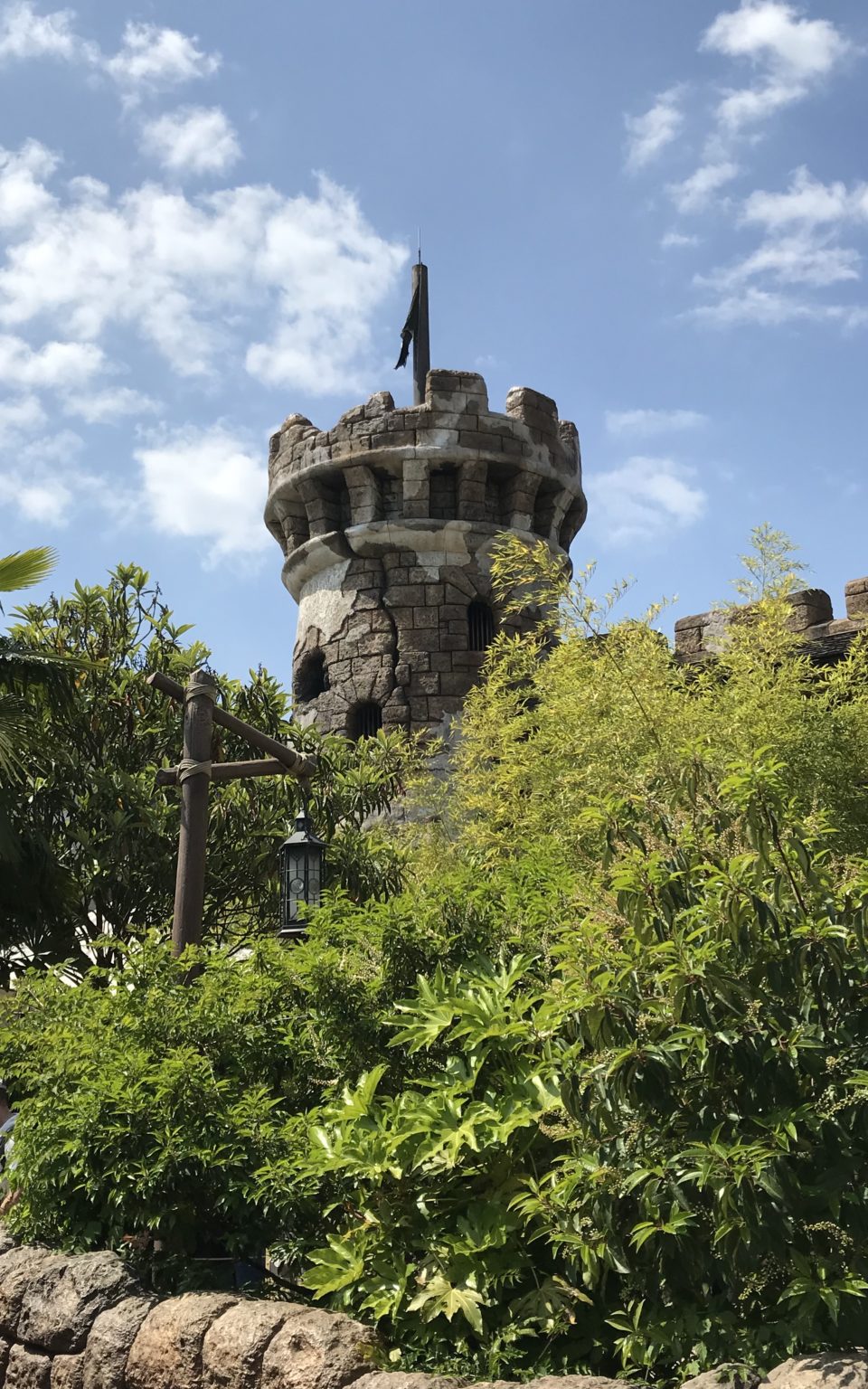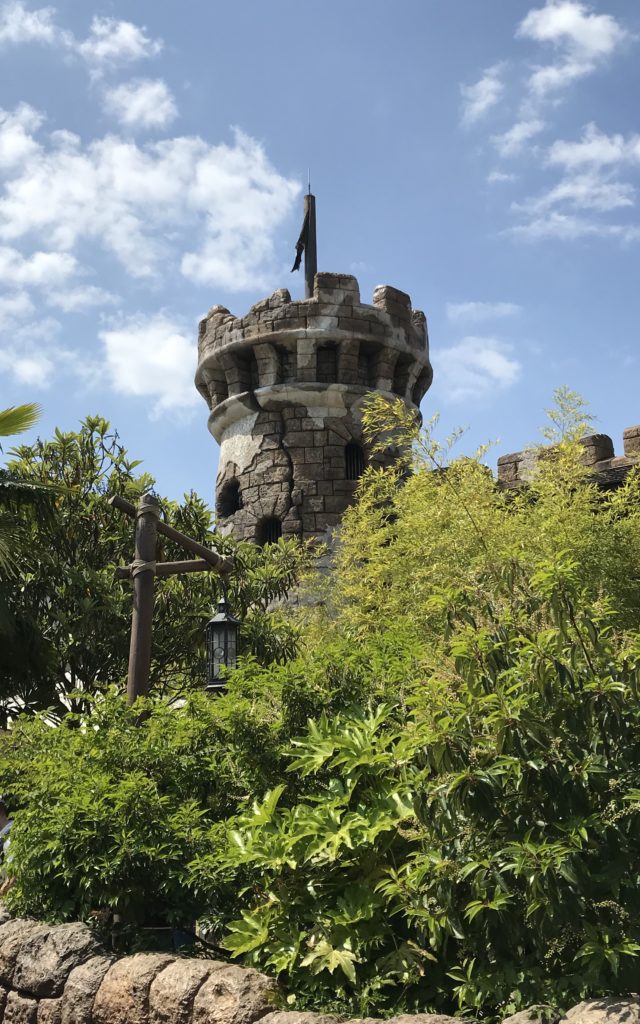 And if you want a little fantasy in piracy, head to Skull Rock and the Jolly Roger, Captain Hook's pirate legalion, two monuments inspired by the universe of Peter Pan.
Adventureland from Fantasyland
You are coming out of Peter Pan's flight ? you are at the border between Fantasyland and Adventureland, between Piracy and magic, two common themes in the movie Peter Pan. The location of this attraction is not a coincidence.
Once you have crossed this border, to welcome you and put you in the pirate atmosphere, you will find a stand of various drinks whose logo presents swords with handles reminding the bottles of a very famous drink !!!!
In the distance, a wall takes shape. In the air a flag with a skull and crossbones, a pirate flag !!!!! You have arrived at the foot of a fort. A fort that seems to have been attacked and taken over by pirates. The impacts on the wall, the cannons scattered not far from there, are the evidence of the fights. Are you interested in the history of this fort? Then head to the large flag that hangs over the entrance to the Pirates of the Caribbean attraction. If your Caribbean adventures have whetted your appetite, continue on to Captain Jack's. In this restaurant you will taste delicious exotic dishes.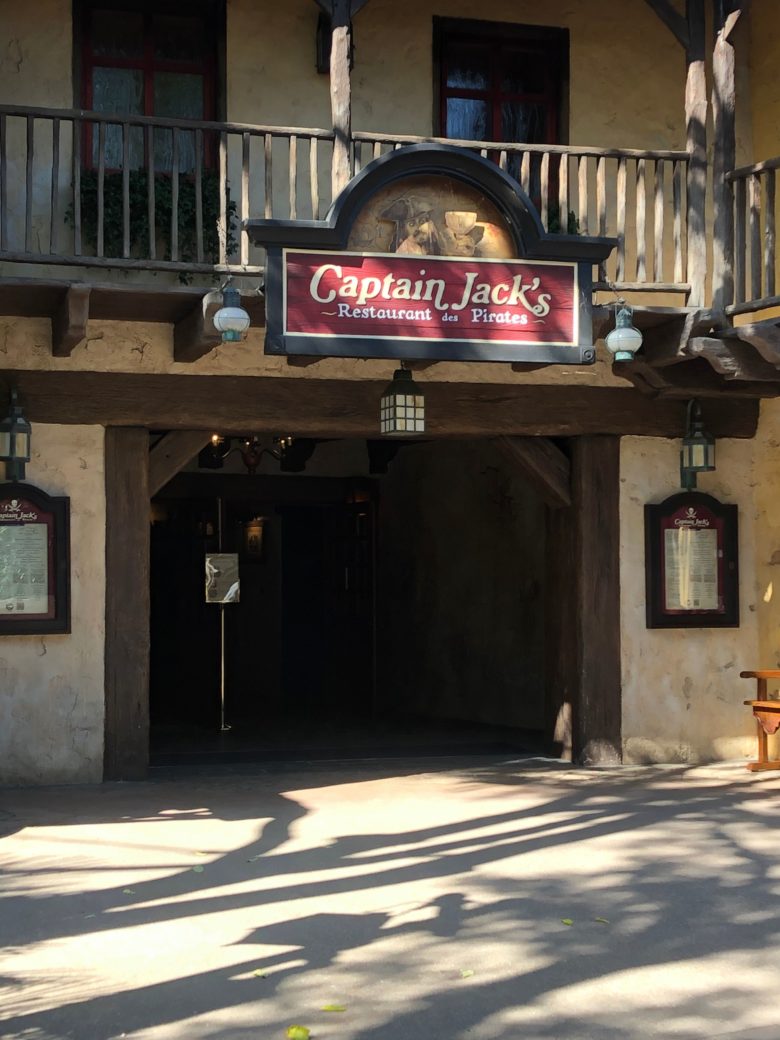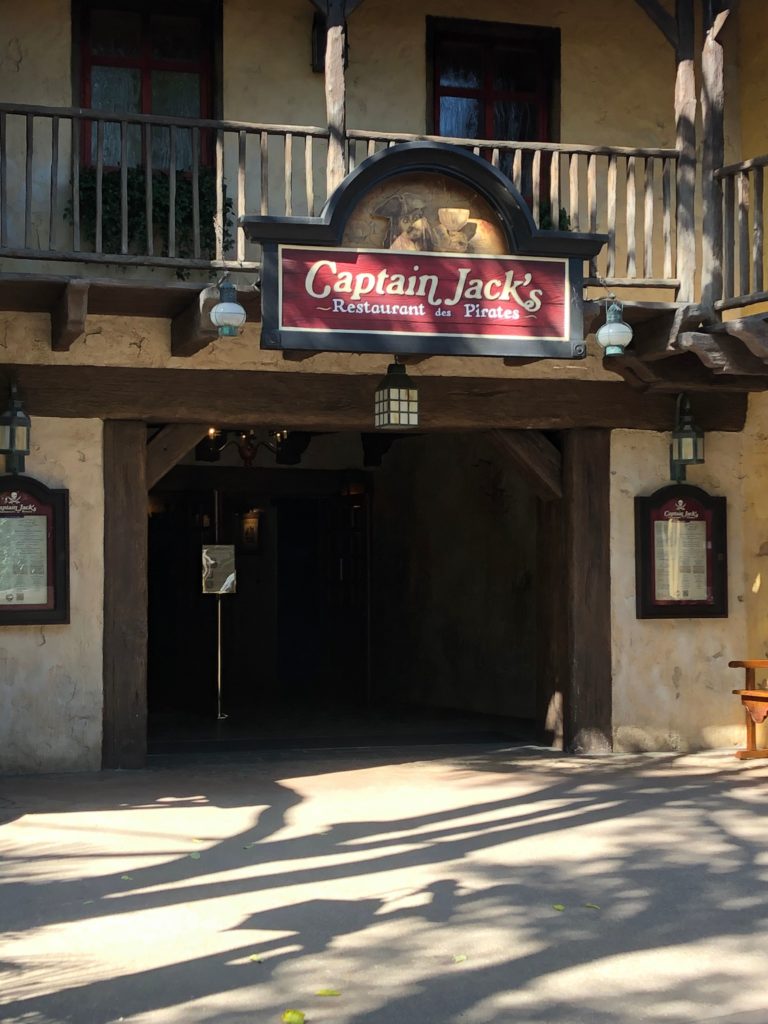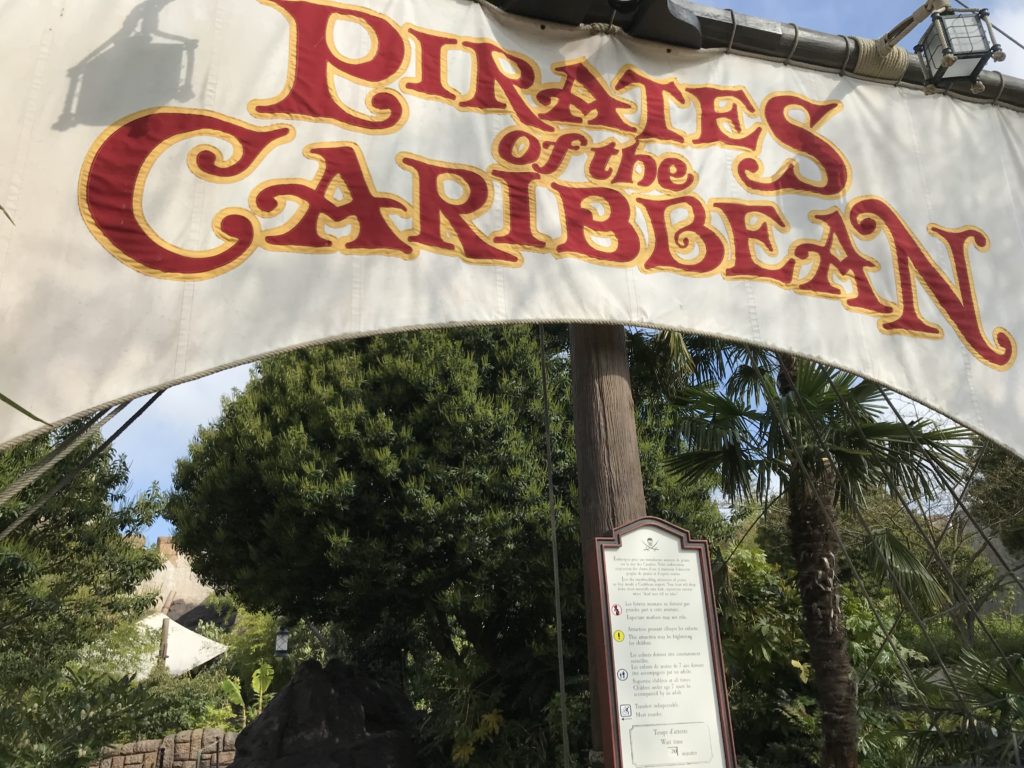 Adventureland from Frontierland
From Frontierland, after passing Big Thunder Mountain, the craziest hike in the West, a short path to your right will take you to the African theme of Adventureland. You'll be able to dine in a savannah atmosphere at the Lion King-themed Hakuna Matata restaurant. It will offer you counter service and dishes with African flavors.
If you are still hungry and thirsty for adventure, Colonel Hathi's Pizza Outpost is for you. Continue on your way and the Indiana Jones and the Temple of Peril attraction is yours. This restaurant is British colonial style, and refers to the Jungle Book, it will offer Italian specialties. As for "Indiana Jones and the Temple of Peril", it is a thrill ride that will turn your head upside down in a loop located in the heart of ancient ruins.
Friends' advice 😄 : visit "the ancient ruins" before going to eat … Adventureland is the land of exoticism where a thousand and one mysteries are to be discovered