Head for magic, miniature landscapes, and fairy tales!
Composition of Fantasyland
Attractions
Alice's Curious Labyrinth
Blanche-Neige et les sept nains
Casey Jr.- Le Petit Train du Cirque
Dumbo the Flying Elephant
It's a small world
La Galerie de la Belle au Bois Dormant
La Tanière du Dragon
Le Carrousel de Lancelot
Le Château de la Belle au Bois Dormant
Le Pays des Contes de Fées
Les Voyages de Pinocchio
Mad Hatter's Tea Cups
Pavillon des Princesses
Peter Pan's Flight
Rencontre avec Mickey
Restaurants
Auberge de Cendrillon
Au Chalet de la Marionnette
Fantasia Gelati
L'Arbre Enchanté
March Hare Refreshments
Pizzeria Bella Notte
The Old Mill
Toad Hall Restaurant
Stores
La Bottega di Geppetto
La Boutique du Château
La Chaumière des Sept Nains
La Confiserie des Trois Fées
Meet Mickey Mouse Photographs
Merlin l'Enchanteur
Princess Pavillon Photographs
Sir Mickey's Boutique
Fantasyland, welcome to the Land of Wonderful Dreams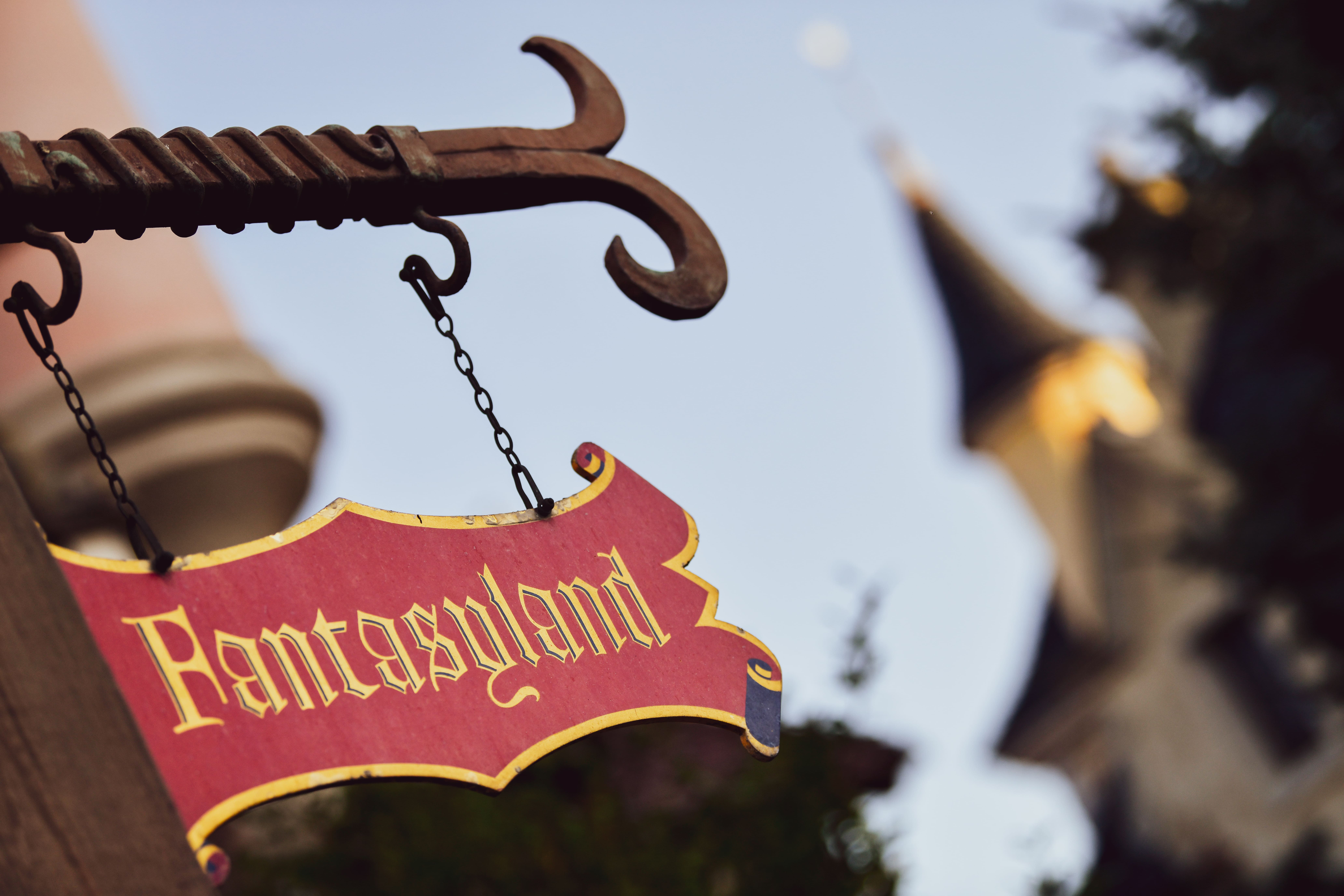 After entering the Magic Kingdom, and crossing Main Street Usa, fans of fairy tales and dreams, head to Fantasyland, the land where fairy tales come to life.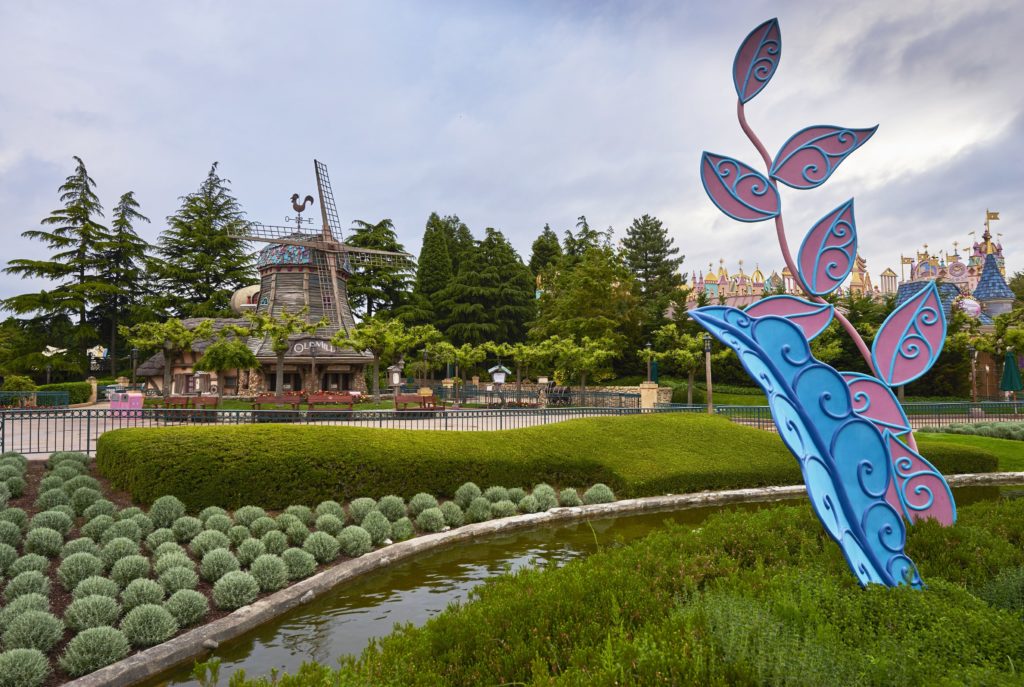 You can reach Fantasyland by the inevitable "Sleeping Beauty Castle", by crossing its drawbridge.
Once inside, you can either take a detour to the Dragon's Lair or stroll through the castle's gallery and admire the stained glass windows and tapestries. With their medieval decor, the stores will delight the guests.
Once through the castle, we find ourselves in front of Excalibur, the mythical sword planted in its famous anvil; it evokes the years of apprenticeship of Mosquito, future King Arthur and the famous magician Merlin the Enchanter.
Opposite is the Carrousel of Lancelot, evocation of the cartoon The Sword in the Stone. It has 86 horses and 2 carts. This merry-go-round uses the principle of a single color for each horse and these are arranged in such a way as to respect the spectrum of the rainbow.
You have to open your eyes wide in this wonderland! On the left, "Come and pray to your lucky star" because the attraction "Pinocchio's travels" is waiting for you to share his adventures with Jimmy Cricket. Then on the way out, you can discover the story of Snow White and the 7 dwarfs and the wicked witch in small wagons.
Fantasyland: Dumbo, Peter Pan and the others…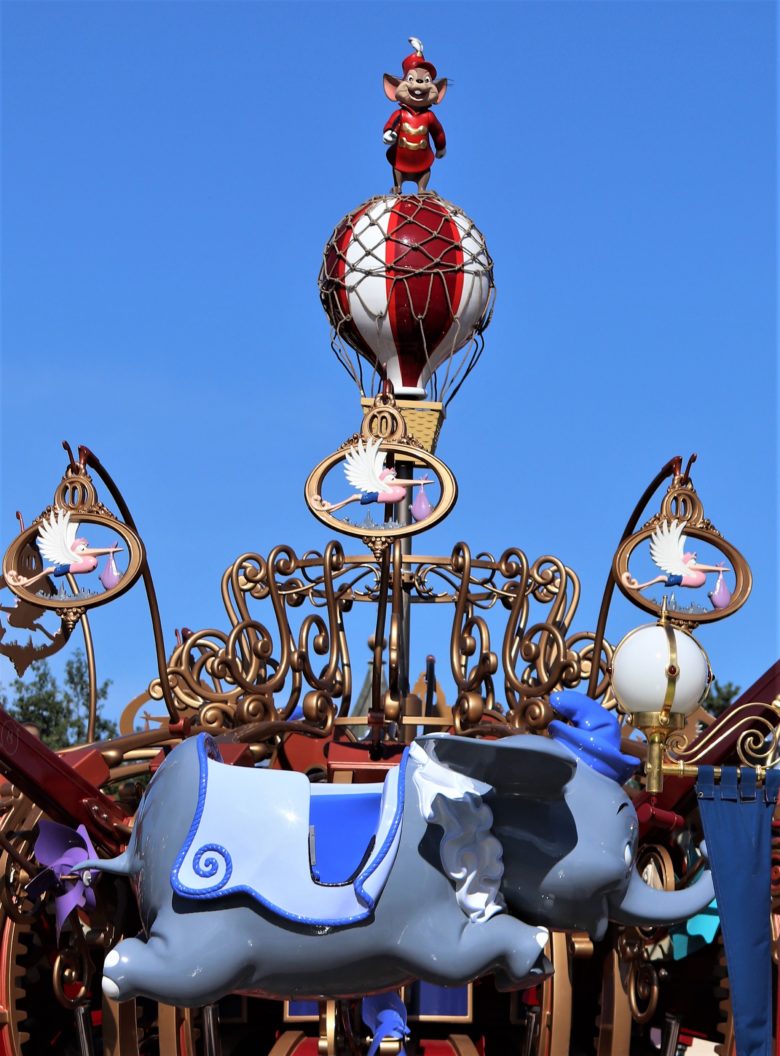 Then behind the carousel, take flight with Dumbo the flying elephant which is a treat for children!
All along your walk you'll come across colourful flowerbeds. A small canal reminiscent of old Europe crisscrosses this path leading into the starry London sky, where you can board a magical galleon and have the chance to fly like Peter Pan! Peter Pan's Flight will transport you to the land of imagination!
Then continue your walk in this British part of the land, and you will arrive in this majestic courtyard where a large red and white building topped by a clock tower, it houses the dressing room of Mickey Mouse. At Meet Mickey Mouse, you will be able to meet him personally, before his performance in this theater. A privileged moment with the "Boss" that you can also immortalize thanks to the Casts Members and the photographer!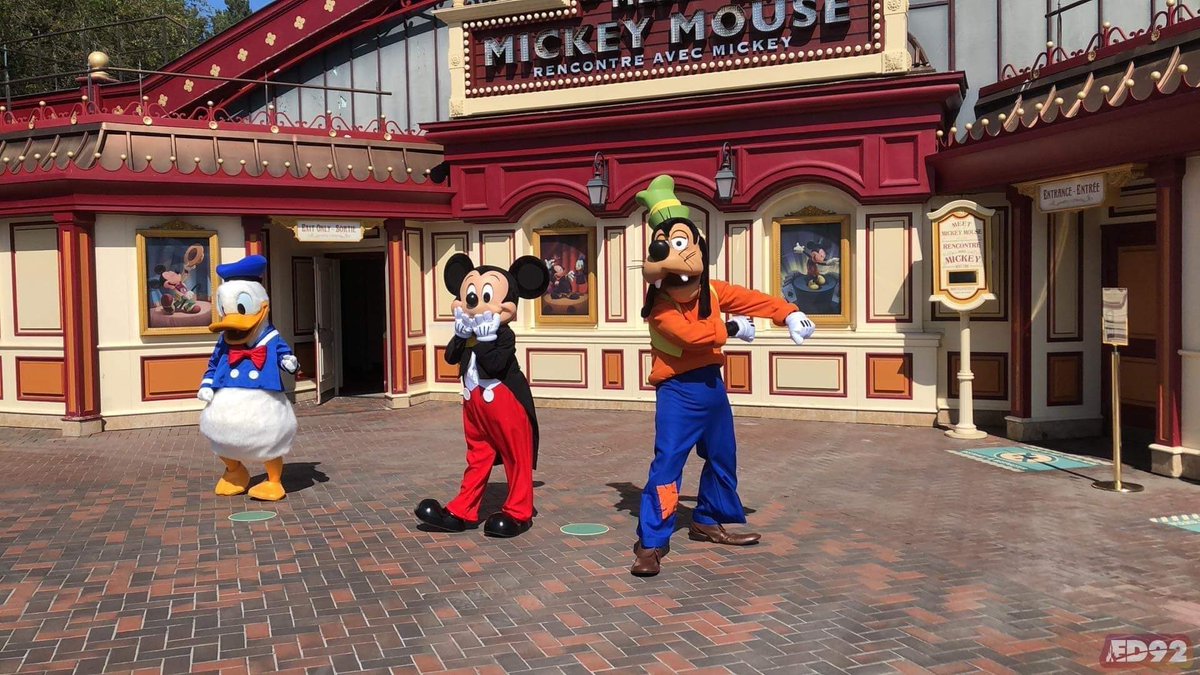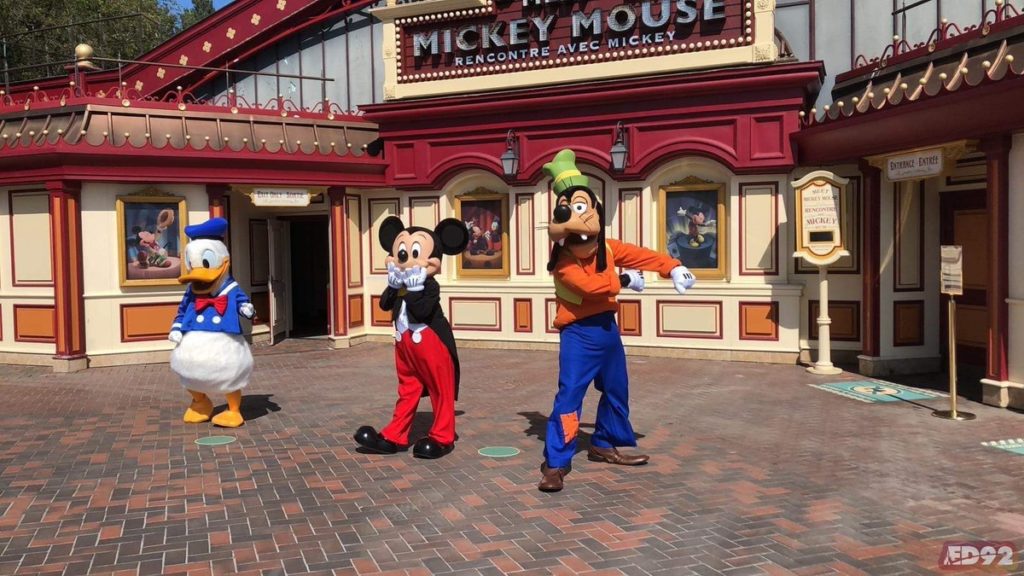 Fantasyland in wonderland
Are you tempted by the Queen of Hearts' castle? Head into Alice's Curious Labyrinth without delay. Keep smiling. Don't let the Queen of Hearts' soldiers intimidate you, and when you reach the castle safely, a beautiful view of Fantasyland will reward your efforts! And of course, it is inconceivable to talk about Alice in Wonderland without thinking about the inevitable scene of the ceremony performed by the Mad Hatter and his legendary cups. Indeed, after having finished your journey in this amazing labyrinth, come and twirl around this giant teapot on board a colored cup on a rhythmic and swirling music under multicolored lanterns! I'm talking, of course, about this superb attraction Mad Hatter's tea cups.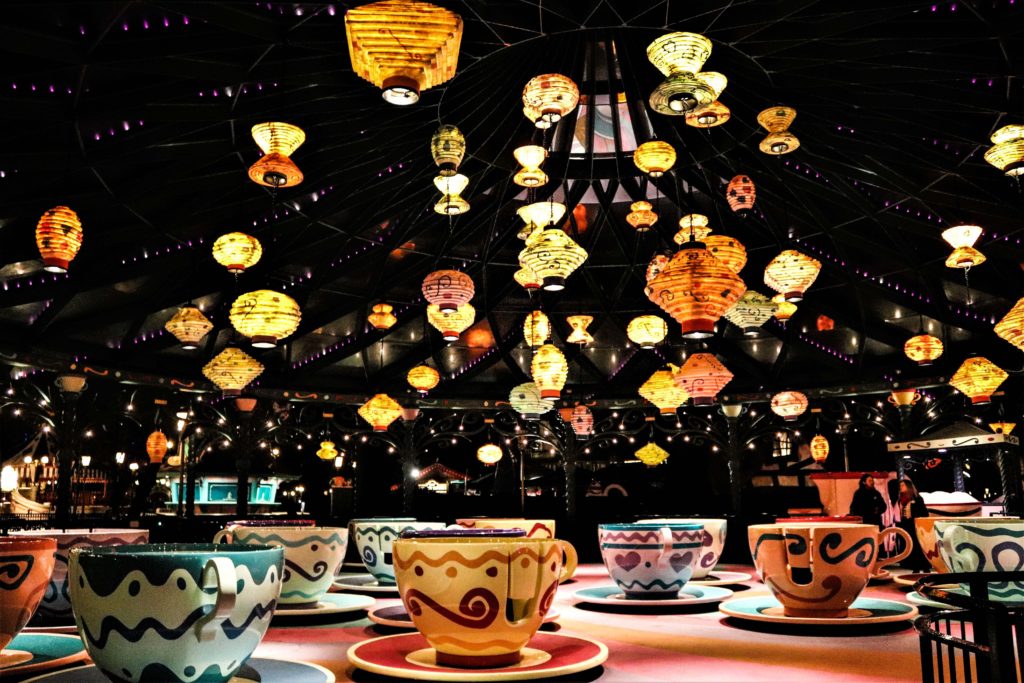 It's a small world… How small is our world!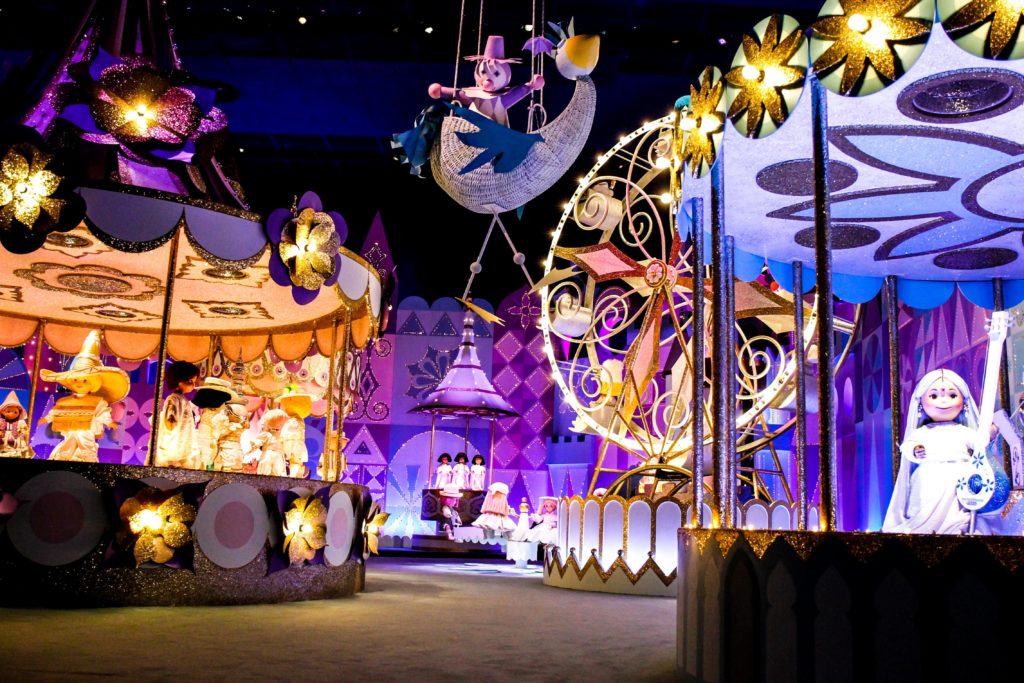 Fantasyland cannot be visited without embarking on the enchanted cruise of It's a Small World, and its magnificent articulated dolls dancing and singing, and evolving in different universes, evoking Europe, America or the Sahara. The colors are warm and the music unforgettable!
Fancy a princely encounter? Book your visit at the Princess Pavilion, where you will have the pleasure of meeting one of your favorite heroines for an unforgettable moment!
Le pays des contes de fées
In this lost corner of Fantasyland, you will be transported by magic and dreams. You will discover first of all, a giant book mentioning your destination. I urge you, strongly, to climb into these boats with different colors. They will transport you through the numerous miniatures wonderfully reproduced to present you many Disney classics such as Snow White's Cottage and the 7 dwarfs' mine, Rapunzel's high tower and many others. The music takes up each theme and the lights are magical.
All aboard, let's go !
Then, when you will be again "on the ground", "go to the station" in order to board this merry train of the circus that is CaseyJr-the small train of the circus! this one makes of course reference to the adventures of Dumbo. This train is really atypical with its brightly colored locomotive and its cars faithful to the animated film.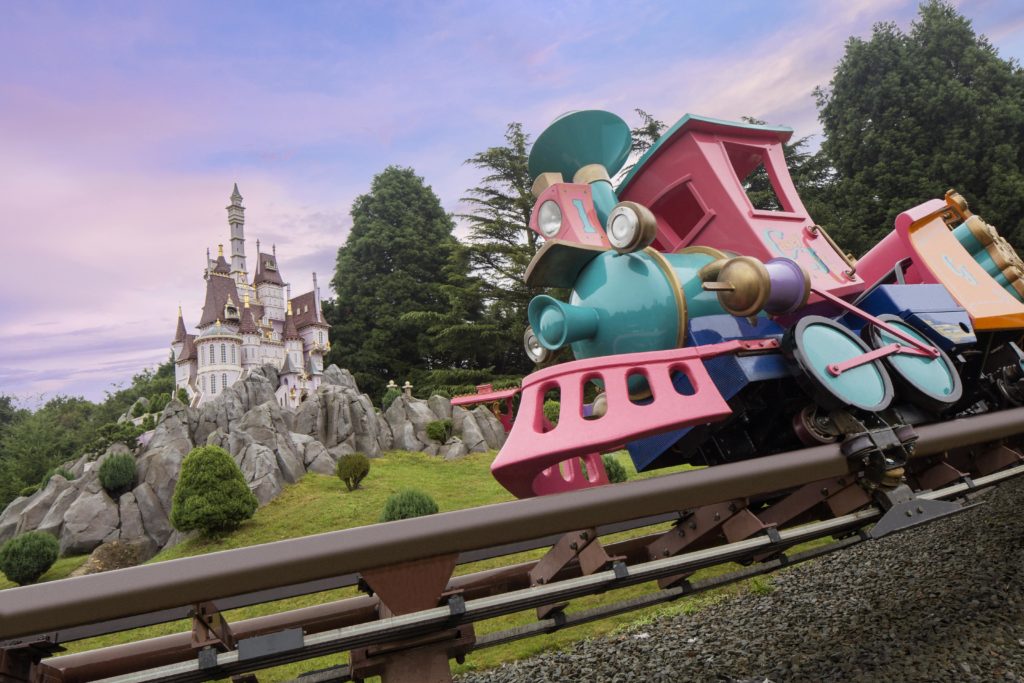 It moves like a living being. It will quickly carry you away in incredible but very pleasant adventures on a lively music imitating a real whistle sound! And on its way, this train, unlike any other, will cross the bridge over a giant book from the land of fairy tales! At that moment, wave to the passengers in the boats and everything will be even more magical!!!!
Throughout your visit in Fantasyland, you can of course, have the happy surprise to meet Mickey's friends who also make frequent appearances to join you and make your day or stay even more memorable! Keep your camera handy, because the magic often happens!!!! And don't forget that Fantasyland is the land of fairy tales and the land of wonderful dreams!