Ratcliffe is a real historical figure. Captain of the Discovery, he sailed to Virginia to colonise it. He was rewritten in the feature film Pocahontas, released in 1995. On the occasion of Halloween, let's take a look at the history of this villain.
BIO EXPRESS
Name: Ratcliffe
First name: John
Status : Governor
Place of residence: England
Objective: to plunder the New World of its gold
Special feature: the historical figure was killed by Powhatan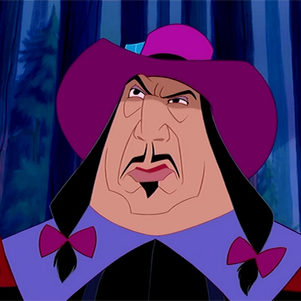 Ratcliffe appearances
Pocahontas (1994)
Pocahontas II: Journey to a New World (1998)
Both films are available on Disney +.
Appearance of Ratcliffe
Ratcliffe is a very tall and massive man. He wears a black moustache and (presumably) a wig with long hair which he styles into two small ponytails held together with pink bows. His outfit consists of a suit and a purple feathered hat and a black cape. The lace on his wrists and collar, his gold medal and his ruby dagger are ostentatious signs of his wealth.
At the end of the film, he wears black armour over his costume to go to war with the native Americans.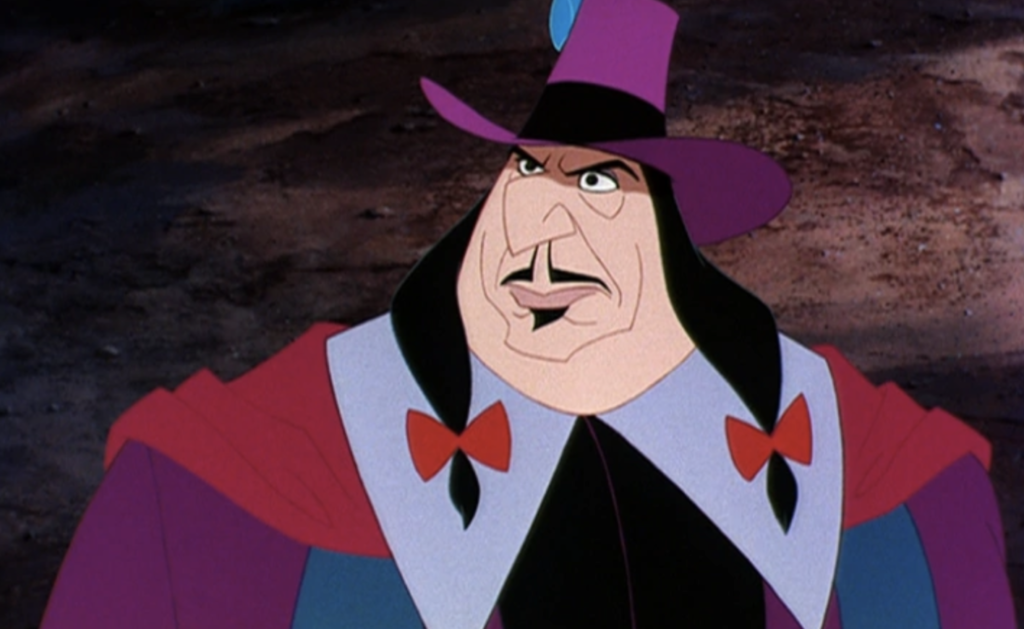 Personality
Ratcliffe is a greedy and dishonest man. He sails to the lands of Virginia with the sole purpose of plundering their resources and getting rich. To do this, he does not hesitate to shoot the Native Americans whom he considers savages. Blinded by hatred and intolerance, he provokes a war by spreading lies against the Powhatan tribe. He is finally unmasked by his men and taken back to England by force.
Ratcliffe's appearances on the Disneyland Paris park
Ratcliffe is a rather rare character. However, he has been featured in Disney Character Night 2019 and in some Halloween seasons.