What could be better than celebrating Halloween at Disneyland Paris and dancing through the night with the Villains in this spooky atmosphere? The Halloween party was the opportunity to finally experience Disney magic again and spend a very special evening. After all, it is one of the few evenings when adults can dress up as their favourite characters.
Halloween night, meet the characters
Anyone who has ever visited such an event knows that you won't be able to experience everything. So you should think about what you really want to see. The character sets didn't really make it difficult, because most of them, such as Gaston, Jafar, Jack or Cruella, could be met in the park at Halloween time anyway. The only really special characters were Oogie Boogie, Dr. Facilier and Prince Jean and the Sheriff of Nottingham. It's really rare to meet them.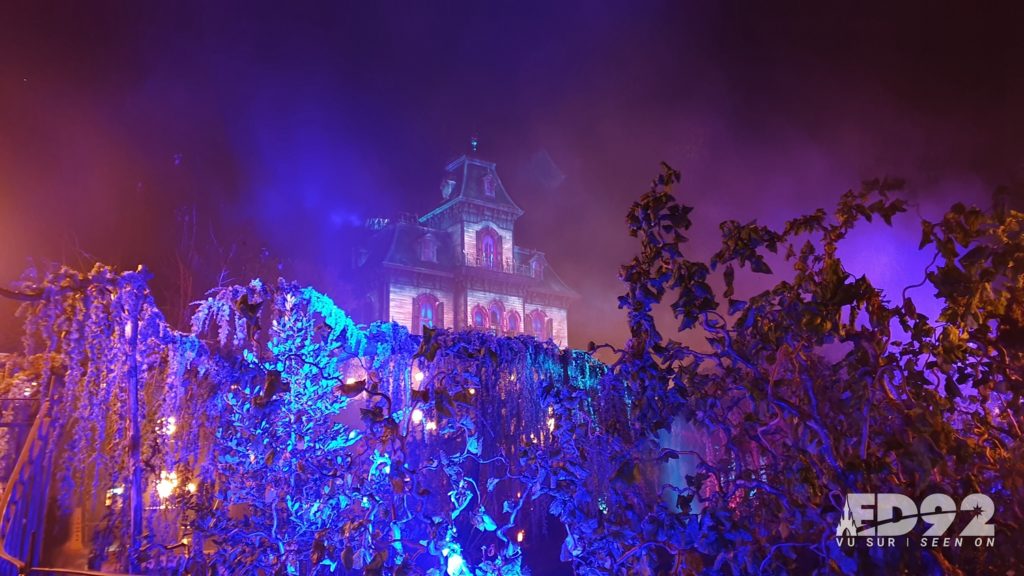 People who like to take photos with characters had to hope that you could meet the characters at all and you were allowed to queue. Also, some meets were only scheduled for 1-2 hours, so you had to be quick to get a seat at all.
The situation was not saved by the opportunity to use special magic shot – cause there was only one of them that night.
Already at 8 o'clock (at the official start of the party) the first queues were closed and the CMs could not tell if and when the characters would come again. Actually, however, one could notice from the programme that the official start of the charactermeets was only at 8:30 pm and an official break was planned for 10:45 pm. So how could that be?
Halloween Party, organisational problem
Apart from that, there were difficulties to meet Oogie Boogie. The fact that they had problems and that the indicated times were not even close to being kept is sad enough. But the fact that there were no clear announcements was much worse. Maybe it will take an hour, maybe he won't come at all. It is a pity that a better way of communication was not found. Fortunately for many, we were able to meet Oogie and take some scary photos.
Unfortunately, the cast members were probably not well informed in some places or the arrangements did not work well. For example, several paths were blocked, which meant that in some places you couldn't leave at all and several people had to draw the CM's attention to it before you could finally move on. Especially with the large crowds on site, this did not necessarily lead to a stress-free evening. If you sell so many tickets, you should make sure that the masses can spread out well. This is surely not anything new for the park – it should be almost routine by now.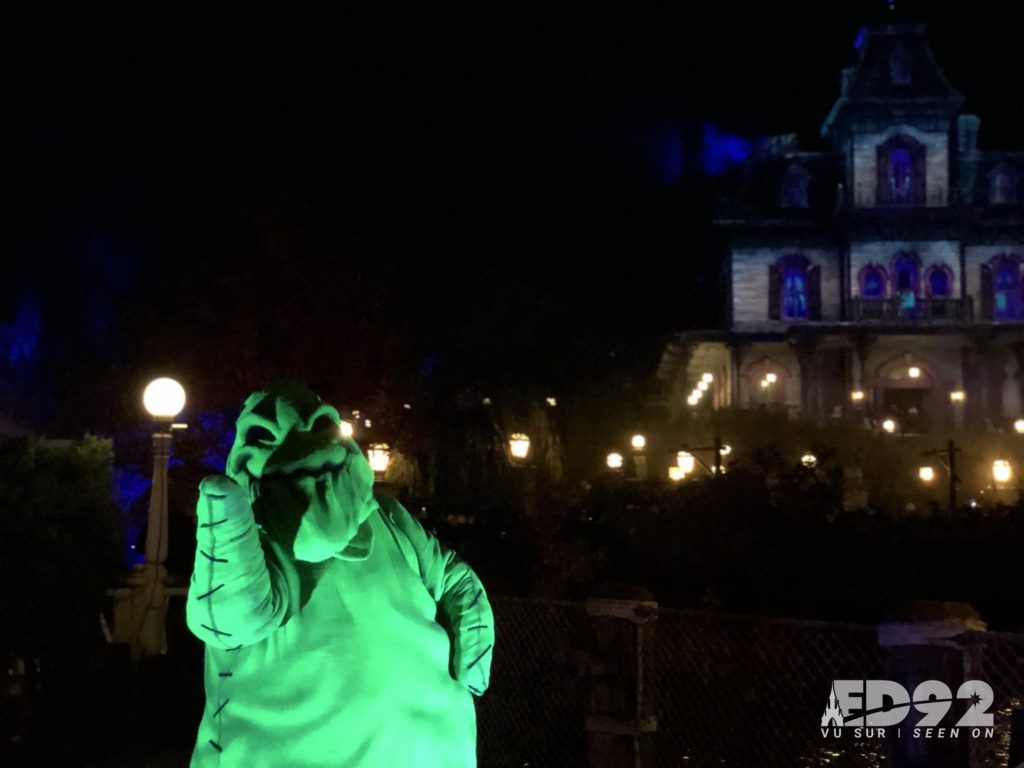 It was very annoying that some popular rides like Big Thunder Mountain or Hyperspace Mountain were cancelled completely or at least for a longer period of time.
Normally, on such evenings, you have the opportunity to use heavily frequented rides with shorter waiting times. But unfortunately, the technical faults could not be repaired here, or only after a considerable amount of time.
Halloween party , illumination and show
The illuminations of individual attractions such as Phantom Manor or Scull Rock were particularly great. Here you could not only take great photos, but also enjoy a short but wonderful show.
Mickey's Happy Halloween Surprise along the parade route was unfortunately not an exciting experience either. While one hoped for at least one or two new floats or other characters, one only encountered the mini-parade that could be seen every day at 17:30. C'mon – it would not have been difficult to include a few special moments here.
We could only watch the Pirate Academy from a distance, but since it was the same as at the last Halloween party, we weren't really sad. The sceletoon party, on the other hand, was nice – the short show at least provided some entertainment and good vibes. At least at the dance parties you could then have fun – even if only for a short time – and enjoy the evening a little.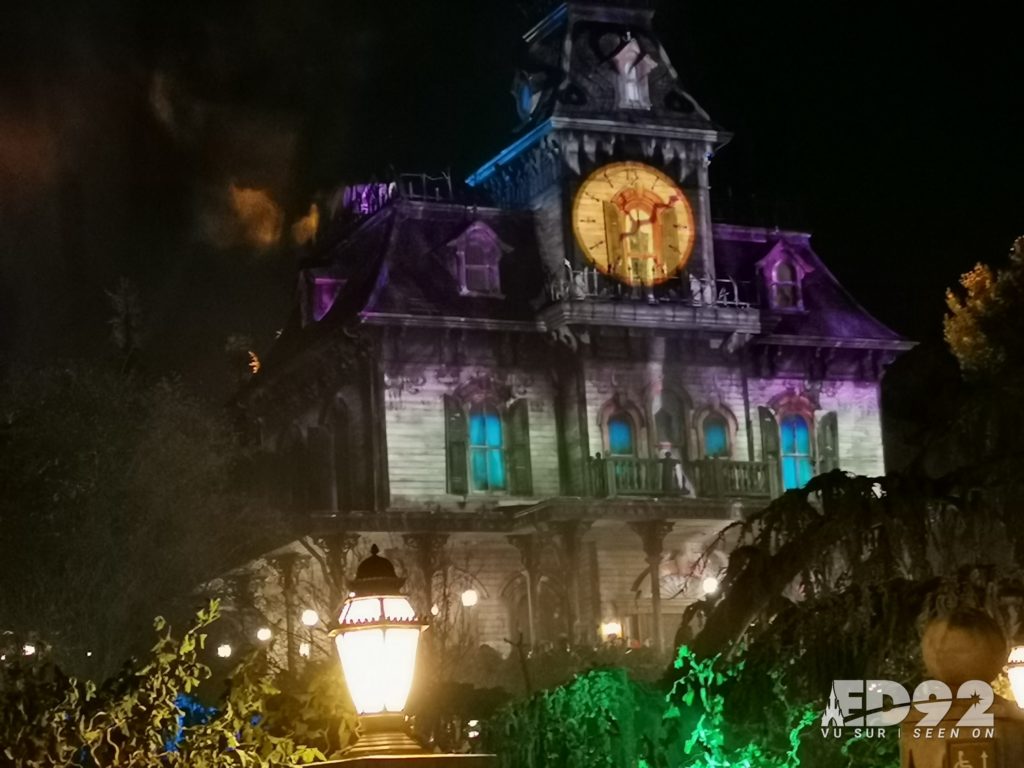 The finale was kept minimalistic. They sang "I put a spell on you" and let the Villains run around. Wow – what an ending.
As a summary one can only say: A lot of money for little experience. Would it have been so difficult to make it better?
Hades, Yzma or Ursula as a charactermeet or at least some off-beat magic shots would have been a great memory – as well as a parade where you could feel the magic again. Using the passageways at Adventure Isle to scare some of us would have been nothing new, but it would certainly have provided fun. And what money we would have spent on special merch for the evening or paid a fortune to collect sweets with a Mickey basket at Trick or Treat.
You know that we love you and we are easily inspired and willing to spend a few extra bucks for the occasion. So please make sure that we have those small but unforgettable moments and souvenirs to present to our children and grandchildren in 30 years' time when we remember this Halloween night.