By Valentin
On June 7th, Disney France invited us to a private screening of the upcoming animated film Lightyear, which is released in british theaters on June 17th, 2022. This was the opportunity for us to give you our review.
Focus on Lightyear
With this film, the Pixar animation studio is taking a big risk. Indeed, the revival of a character as iconic as Buzz while telling us that he is a brand new character but with huge similarities with the one from Toy Story can be confusing. However, this is perhaps also the film's strongest point. Indeed, we already know part of the hero. We can get into the story and the introduction of the new characters more quickly.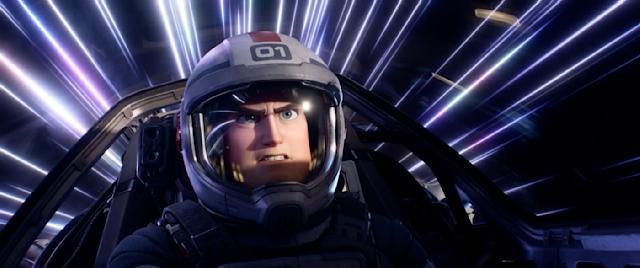 New characters
The new characters are very likeable. We quickly become attached to them and fortunately, because the film is rather stingy in its exploration and evolution of them. It prefers to concentrate on Buzz and his evolution which, for the time being, is well thought out and thorough. Lightyear goes from a solitary character (who doesn't like to form and lead a team) to a hero who, by force of events, is closer to Buzz from Toy Story. Many references are made to the various Toy Story films. This is of course very pleasing, even if you have to know the films well to spot them all.
The script
The story itself is nice even if there are some long stretches. It's not the best Pixar film to date for us, but it's not the worst either. There are a few twists and turns that keep us on our toes. The great strength of the film lies in its characters, even if they don't develop much. They at least have an interesting personality and allow us to laugh and have a good time.
Aesthetics
In technical terms, the animation remains what Pixar can do. That is to say, beautiful animation that doesn't need to blow our minds. The music remains somewhat basic and does not stay in the head. We deplore the absence of a great theme that would have allowed us to identify the film from the first notes.
To sum up, even if the film is not the slap in the face we had hoped for, it is still very nice and we have a good time.